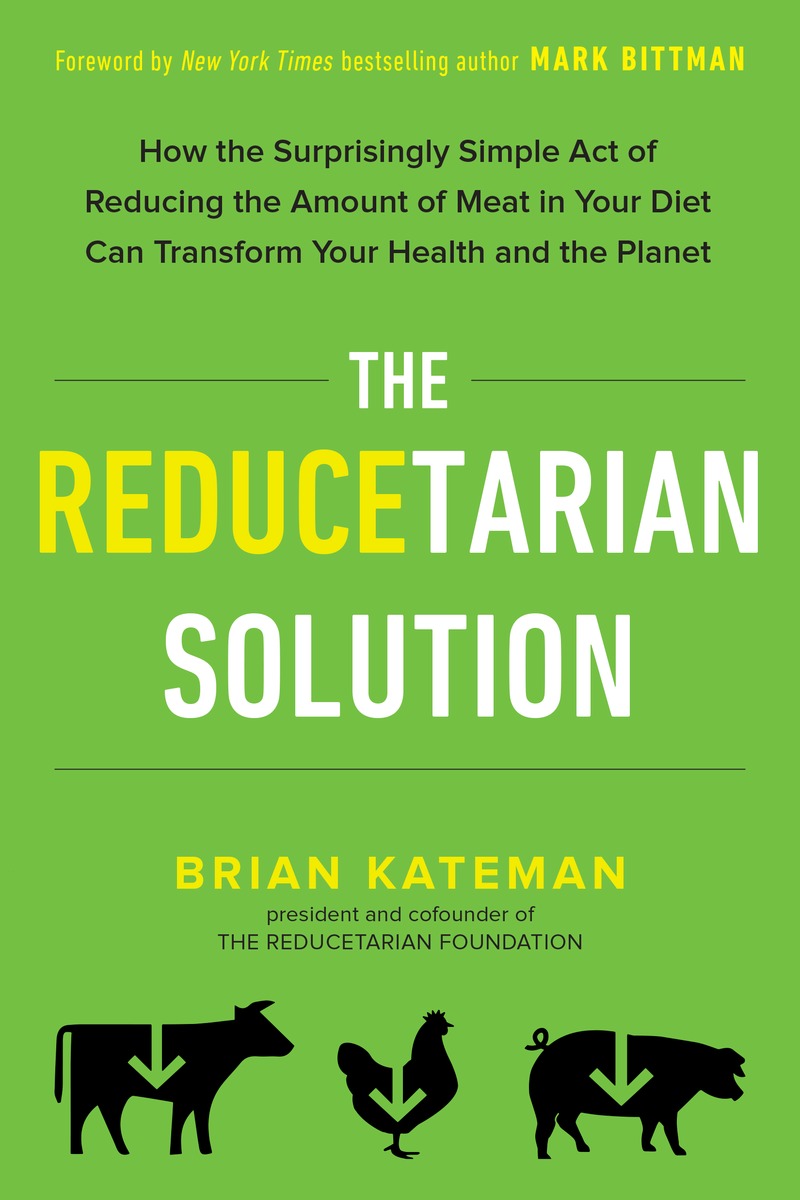 Brian Kateman has made a career out of convincing people to reduce the amount of meat in their diets—both for personal health and global sustainability. He serves as president and cofounder of The Reducetarian Foundation and on April 18 (just in time for Earth Day), his book, The Reducetarian Solution: How the Surprisingly Simple Act of Reducing the Amount of Meat in your Diet Can Transform Your Health and the Planet, comes out.
The book features essays from many leaders in the fields of food and animal rights, such as Mark Bittman, Carol Adams and many more. If you're looking to make meat reductions in your diet, go to some of Kateman's favorite spots in the city where you can leave satisfied without eating any animal products.
Red Bamboo
140 W 4th St.
When I'm craving comfort foods, I head on over to this adorable restaurant in the West Village for some curry "wings" and Caribbean Jerk Spiced Seitan. It's the perfect spot for settling a "carnivore moment."
https://www.instagram.com/p/BS6K5KugmIa/
The Little Beet Table
333 Park Ave. South
Nestled between some of Flatiron's biggest restaurants, this vegetable-centric oasis is one of my new favorites. I highly recommend dining with a large group and ordering tapas style. The cauliflower hummus, charred broccoli and watercress guacamole are divine.
https://www.instagram.com/p/BReFFWshxc1/
Peacefood Cafe
41 E 11th St. and 460 Amsterdam Ave.
This café has some of my favorite vegan desserts, including oatmeal cranberry cookies and chocolate-dipped macaroons. Yum!
https://www.instagram.com/p/BDjO-Bim2GT/
Caffè Reggio
119 Macdougal St.
Perfect for curling up with a book or for date night, Caffè Reggio has the best soy cappuccinos in Manhattan. A dash of cinnamon on top makes it all the more refined.
https://www.instagram.com/p/BSBi6pcBniO/
Terri
Multiple locations throughout the city
With multiple locations throughout Manhattan, I eat at Terri's for lunch once or twice per week. I love their hearty salads, including Kale Superfood and Southwestern. For an added boost, I rotate between the Sunset Proposal and Brazilian Bombshell smoothies. This helps me resist the Peanut Butter Brownie, which was undoubtedly sent straight from heaven.
https://www.instagram.com/p/BS_iNnolY_o/
Multiple locations throughout the city
My go-to casual dinner spot with a location in nearly every neighborhood, fresh&co is consistentlyy ahead of the plant-based curve. I recently added pulled jackfruit to my salad and tomato sushi to my quinoa bowl, both of which mimic the taste and texture of meat and fish respectively. I was totally blown away by its authenticity.