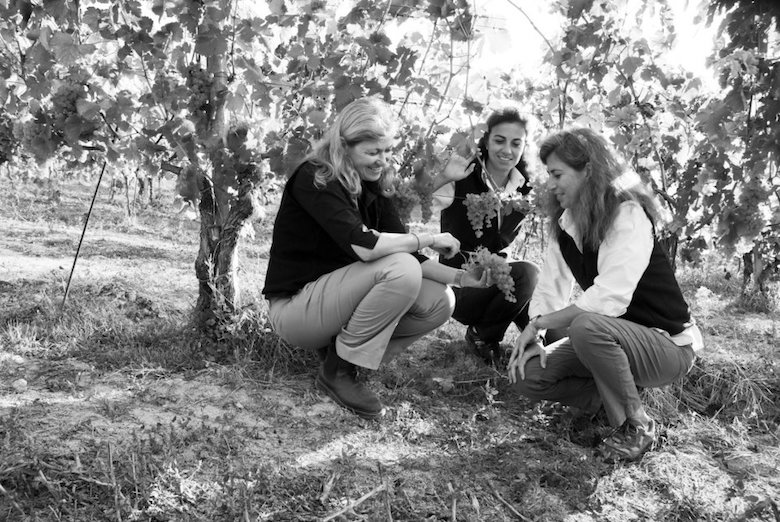 Truly, few people are better dressed than the men and women who work the vineyards and wineries covering the Italian countryside. Think you can pull off an ascot? Don't do it unless you've got 25 hectares under sangiovese. Do pearls and a diamond necklace go together? Not unless your family has been making wine in Piedmont for two centuries.
To fully appreciate this, one need only attend one of the many Italian wine tastings that pass through New York City each year.
Of particular interest is the Slow Wine tasting held each each year in the gloom of February when representatives of the wineries featured in the current edition of the Slow Wine Guide, put out by Slow Food, show their featured bottlings.
Now in its seventh year, the guide was conceived to spotlight producers who make wine that respects tradition, the land and the body.
The guide eschews ratings and instead uses symbols. For wineries there are a snail, "a symbol awarded to a winery … for the way it interprets Slow Food values (sensory perceptions, territory, environment, identity) and also offers a good value"; a bottle, "awarded to wineries whose bottles presented excellent average quality"; and a coin, for wineries are a good value. The wines themselves are named either a Slow Wine, "bottles of outstanding sensory quality, capable of condensing in the glass territory-related values such as history and identity, as well as offering a good value"; Great Wine, "the finest bottles from a sensory point of view"; and Everyday Wine, "bottles that offer excellent value for the money with a retail price of €10 or under."
This February nearly 100 producers set up tables at Eataly Downtown, and in a few hours I was able to visit just about 20. Here are some standouts:
La Mesma
In the Gavi region of Piedmont, three sisters make the namesake wine, Gavi, that uses the cortese grape. Gavi's never been really fancy but the Rosina women are turning out something special, including a sparkling Gavi made with the same time-consuming method used in Champagne. Delicious.
Umani Ronchi
From the eastern Marche where the Montepulciano grape reigns, this winery's Conero Riserva Campo San Giorgio 2011, from a vineyard block of 10 square meters, is earthy with dark fruit, a great finish and the acid to make it perfect with roasted meat.
Mossio Fratelli
Wineries around Alba in Piedmont also make Barolo Chinato, a bitter vermouth containing quinine with the distinction of having the world-famous Barolo as the base wine. Amaro is hot right now, and Barolo Chinato deserves some of that heat. I love amaros and this one has that great balance of just a little more bitter than sweet with complex herbs to make a fine digestif.