Ugh…we just squeaked out of the Winter of Omicron, and it looks like Italy will be relaxing some of its pandemic protocols, yet the New York Times is predicting another surge. We can't forecast how the pandemic will go, but some of us did learn a few things about traveling to Italy during a plague. Here's my advice:
The first thing to remember is that you must travel with several masks. Do not attempt to fly with fewer than four. This is because nothing is more foul than a face mask that's been strapped to your head through an Uber to EWR, a redeye from New York City to Vienna, a two-hour layover, a shorter flight to Florence (and a cab to your hotel). You will want to burn this mask in a ritual purification if you've been wearing it this whole time. My rule of thumb: Pack at least four masks per person.
Be aware that Italy (and the rest of the EU) uses the Super Green Pass, a handy phone app that ensures that only fully vaccinated people enter restaurants, trains, museums, cultural sites, etc. Also be aware that non-EU residents cannot obtain the Super Green Pass, so you will need to carry your increasingly dinged-up CDC card everywhere. You will experience intense cultural shame at restaurants when annoyed staffers painstakingly record your information while simultaneously waving Super Green Pass holders by you.
You might assume that Florence, your destination, will be bereft of tourists, but you would be wrong. While the city is missing some non-Italians, all of Italy will be visiting Florence with you. You might chat with the exhausted woman manning the bar tabacchi while she and her coworker crack a bottle of prosecco. You will decline her offer of a glass because, clearly, the two of them need the whole thing.
Walking around the city, you will admire how the Italians adapted after the devastation of 2020. Florence's wine windows, themselves an adaptation to a 17th-century outbreak of bubonic plague, are open again, slinging bicchiere di vino to folks on the street. Outdoor dining is in full effect, and Florence is a walking city. When rosy sunsets begin to light up 15th-century churches, you will slide into a state of blissed communion as laughing groups muster at white-clothed tables set in medieval squares. Florentines, glad to be outside, will actually smile at you on their passeggiata. Footsore, loved-up (and gagging for wine), you will be glad that you booked your restaurants ahead because the really great ones (including Cibreo Trattoria) are thronged.
Let's say that after all the architecture, history and world-class museums of Florence, you just want to flop out on a beach and read your trashy airport novel. This is not a problem. An hour by train will take you to Viareggio, a town on the Tyrrhenian Sea, where you can rent a lounge chair by the water and sip Aperol spritzs for a couple of days before your return flight. This I highly recommend.
Testing prior to a flight can be a struggle at your destination, however this UK-based company will mail you a testing kit to pack in your bags. Prior to your return flight, you will sit on a scheduled video call while a stranger—who may or may not be wearing a bathrobe in a Bradford bedsit—watches fixedly as you stick things up your nose. This is weirdly intimate. You will make awkward small talk perched on the edge of your hotel bed while chemistry stuff happens, and then you will photograph your results. You will be emailed documents attesting to your COVID-free status that permit you to fly, yet you will still feel vaguely dirty.
When you finally hit home, you might question the $400 you spent on travel insurance. You will conclude that, had you had to quarantine, this investment would have kept you in the luxury to which you are accustomed, or even airlifted you home. You will congratulate yourself for being wise.
Where to Stay
In Florence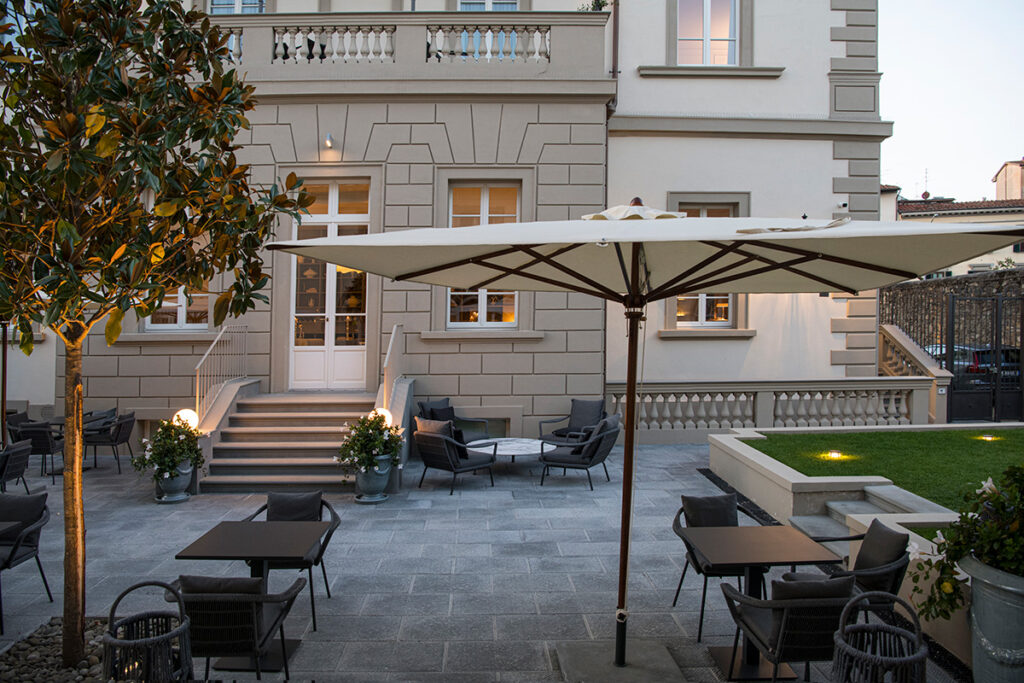 This restored 19th-century private villa—complete with ceiling frescoes and graciously proportioned rooms—overlooks a walled garden a short walk from the center of Florence. It's a plush, peaceful retreat after a day spent shuffling through museums and churches—plus, its service is selfless. Our concierge cheerfully phoned 15 restaurants to snag us a table on the night we arrived. Don't miss Mimesi, the restaurant helmed by Chef Giovanni Cerroni; it's in the villa's former kitchen. There, you'll find excellent wines and thoughtful, modern spins on traditional Italian cuisine. This elegant hotel is for travelers who crave pampering.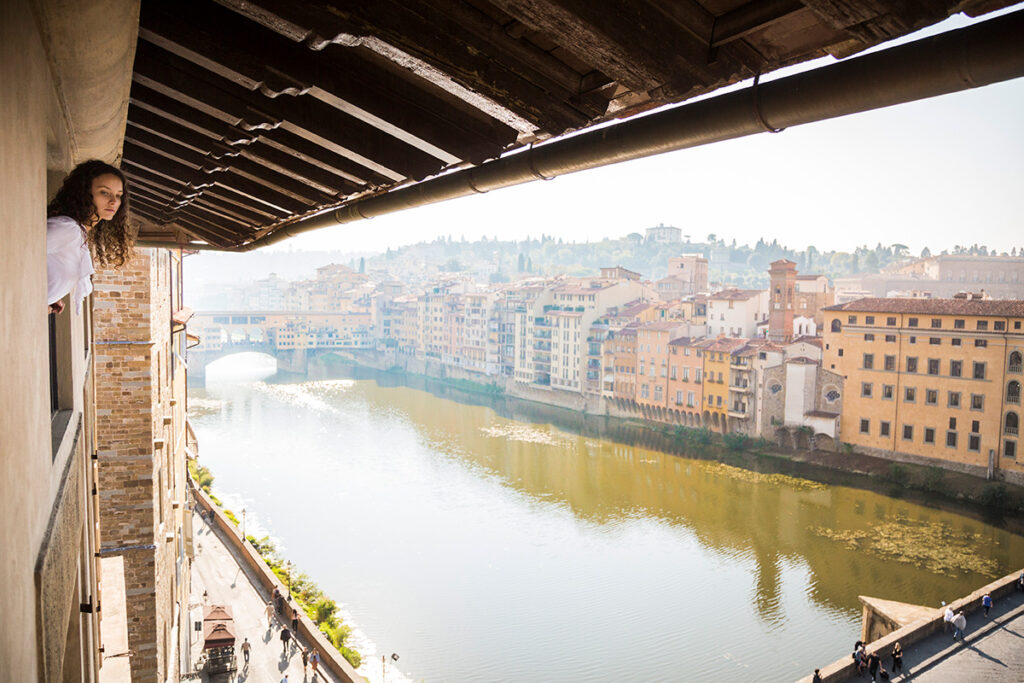 Smack dab in the historical center of Florence and overlooking the Arno, this mid-13th-century tower was built for a noble family of the Guelph persuasion (read Dante's Inferno for more on the Guelphs and Ghibellines—it was a whole deal). This building literally survived the Black Death, so it's comforting to visit during COVID—plus, it's on the same swank street as Florence's major fashion houses (Guccio Gucci was a Florentine, as was Emilio Pucci and Salvatore Ferragamo). Look for rooms with antique furnishings, luxe bathrooms and panoramic views—especially from its rooftop bar (at night) and honor café (by day). We never skipped a nightcap given this spectacular view.
In Viareggio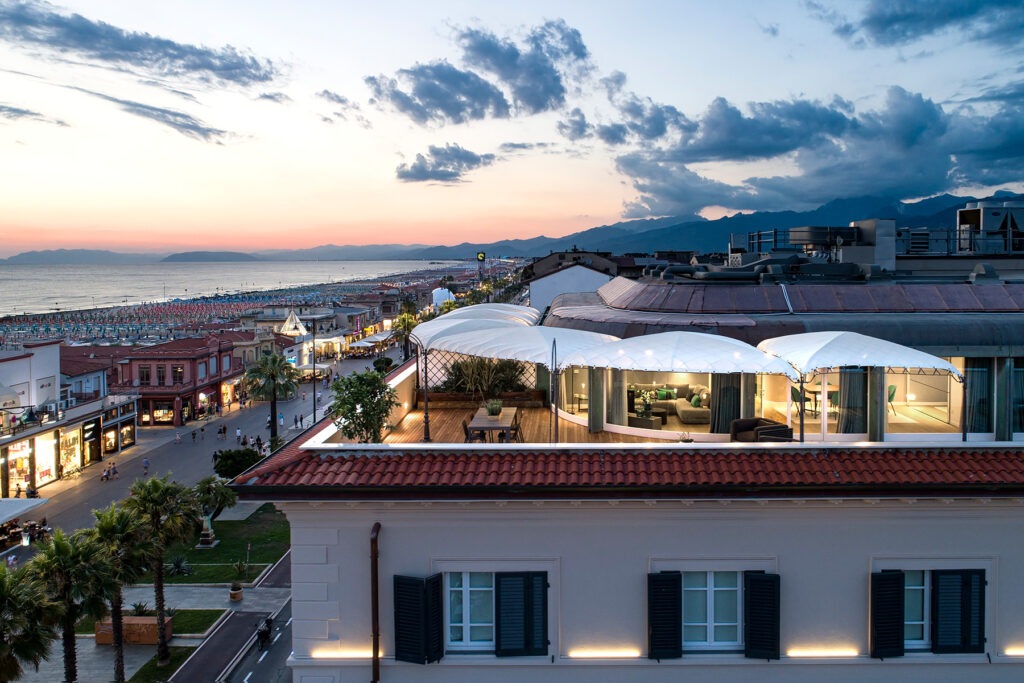 Directly across the street from the sea, this historic hotel offers cheery rooms with bright modern décor, stunning views and lavish complementary breakfasts. It's the ideal perch for a weekend recuperating from the forced art and architecture march of Florence. Viareggio has five miles of wide beaches with soft sand and calm blue water. Public access is a bit tricky, so most visitors patronize private oceanfront bagnos. These offer, for reasonable fees, long, orderly ranks of lounges, towels, umbrellas, bathrooms, changing rooms, food and bar service and sometimes even pools.
Feature photo courtesy of Antica Torre Tornebuoni.