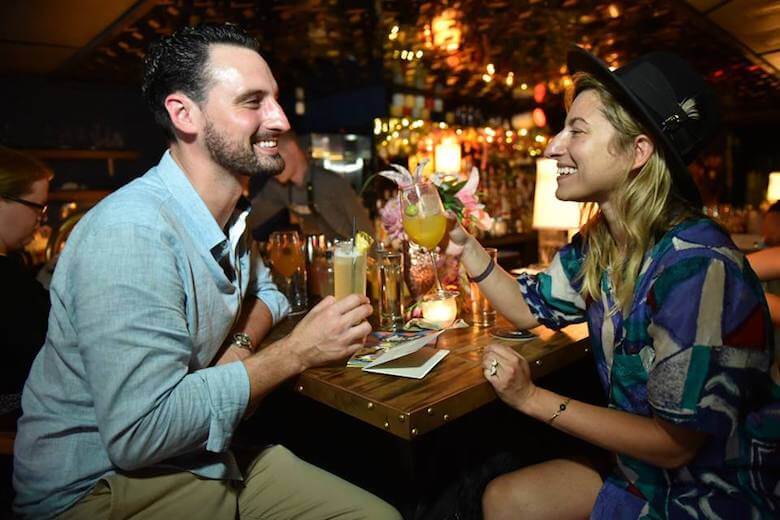 Is there anything more elegant than the European aperitivo tradition? A far cry from good old American happy hour (where patrons are compelled to pound discounted shots, tall boys and rail liquor within a designated time frame), the leisurely, late afternoon/early evening practice is intended to set the stage for later indulgences. It entails the convivial sipping of low-octane cocktails, which serve to activate the palate rather than sublimate it, and encourages social, congenial interactions that rarely end with spontaneous table dancing or the drunken donning of lampshades.
As such, aperitifs feature spirits with naturally reduced alcohol content, such as bitters and herbal liqueurs (think Italian Aperol spritzes) and fortified, sparkling or aromatized wine (i.e., sherry, vermouth, prosecco and Lillet). All of which have steadily gained traction in New York. Not only do they allow bartenders to craft compelling cocktails with only beer and wine licenses and appeal to an increasingly abstemious crowd often weaned on goji berries, quinoa and kelp, but they're actually especially food friendly, being lighter and more nuanced than your average, full-throttle intoxicant, thanks to the inclusion of herbs and other fragrant botanicals.
Sipping such multifaceted, flavor-forward tipples also serves to increase the enjoyment of the drink itself, as opposed to simply mainlining booze, for the sake of building a buzz. Which is why low ABV (alcohol by volume) aperitifs have become a mainstay at celebrated restaurants and bars, as they allow accomplished mixologists to strut their stuff before an appreciative audience. Consider Le Coucou, where sprightly options like the Matin Sur la Seine (white vermouth, pear liqueur, lemon, tonic) perfectly complement Daniel Rose's French fine dining fare. At Greenpoint's Sauvage (little sib of Maison Premiere, ranked among the best bars in the world), house cocktails are largely comprised of low-proof liquors, like pastis, aveze gentiane and pisco, and Chinese Tuxedo showcases Asian libations, such as mijiu (a rice wine spirit), along with plum wine and sake. And then there's Banzarbar, the weekends-only cocktail speakeasy atop LES hotspot Freeman's that actually offers an entire low ABV cocktail course menu, accompanied by a seafood pairing.
And yet, apertifis are only the tip of the iceberg when it comes to low ABV. Session beers, such as Three's Brewing's Vliet (5.2 percent), Other Half's Boogie Board Stuntz (4.5 percent) and Evil Twin's Sour Bikini (3 percent), are utterly ideal for summertime imbibing as you can steadily savor them throughout the day, without fear of sun- and alcohol-induced stroke.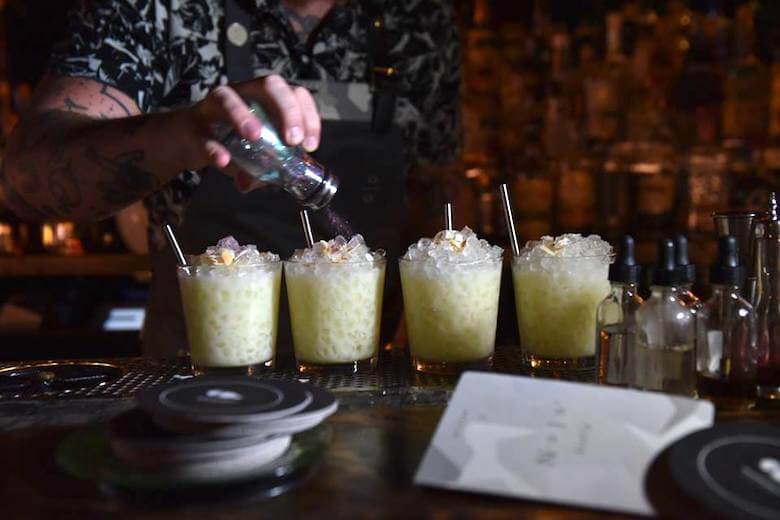 Even hard liquor companies are looking to go low, being loathe to relinquish their longstanding supremacy behind the bar. There's La Quiere Agave Wine from the San Gabriel Beverage Group, which peddles a vegan tequila alternative made by fermenting 100 percent Blue Weber Agave, which is available in 24, 20 and 17 percent ABV. And brand new on the scene is Ketel One Botanical—a vodka made with non-GMO grain, and distilled with peaches and orange blossoms, cucumber and mint, or grapefruit and rose—that boasts a modest 30 percent ABV, instead of the traditional 40 percent. But perhaps the most envelope-pushing of all is Seedlip, makers of the world's first distilled nonalcoholic spirits (one infused with cardamom, oak, lemon and cascarilla, the other with peas, hay, spearmint, rosemary and thyme), which can be delightfully incorporated into Garden & Tonics, Spiced Mules and "NoGronis."
So there's really no shame in being a teetotaler—or merely a measured imbiber—nowadays. Because with the advent of gin-esque pea beverages, kinder and gentler vodkas and tequilas and eminently crushable beer (to say nothing of the widespread adoption of the aperitivo), you can absolutely have your booze without the unseemly buzz … or incapacitating hangover.