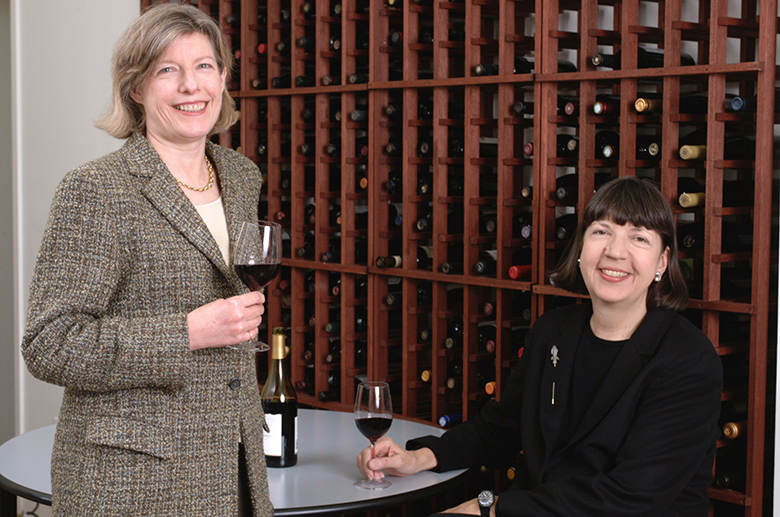 After two and half years of filling out forms and filing applications, International Wine Center has been licensed as a private career school, making IWC the only standalone private wine school in New York licensed by the New York State Education Department.
"The difference is that it enables us to openly discuss the courses as training for professionals," says Mary Ewing-Mulligan MW, who founded IWC in 1982. "That makes it consistent with the WSET and how they are handled in the UK, where they are licensed as vocational training, which is reciprocal throughout EU."
IWC teaches the curriculum of the London-based Wine & Spirit Education Trust, a challenging course of study for wine professionals and enthusiasts. (Full disclosure: I attended IWC.)
In New York State, a licensed private career school must comply with the same regulations as other schools including building, fire and health codes; regular inspections and policies regarding refunds. In addition, according to the state, "employers recognize licensed schools as quality institutions." Other examples of such schools include that that train dental assistants and computer support technicians.
"It's true that wine is just a product," says Ewing-Mulligan, "but you can learn skills related to the product that are suitable for people in the wine business. We teach those skills in addition to knowledge and test for that as well as the ability to reason and make decisions. These are judgement questions that relate to product knowledge that are useful in a wine shop or an import company or for a wine buyer."
The WSET curriculum focuses on the business of wine, and students who finish the courses are more prepared to study to become a master of wine. (Ewing-Mulligan is the first woman in the United State to achieve that distinction.) This is different course of study than that geared to becoming a master sommelier. Sommeliers are trained to work in restaurants, serve wine and create wine lists. Both degrees are very tough to get. There are 340 MWs in the world and 230 MS holders.
"This licensing allows us to state openly and clearly that our classes are professional training and suitable for people who want to get into wine and spirits business," adds Ewing-Mulligan.
IWC offers four levels of study. The courses are a progression, beginning with WSET Level 1 – Foundation, an introductory course to wine. WSET Level 2 – Intermediate, includes both a wine course and a spirits program. Level 3 – Advanced and Level 4 – Diploma; the three upper levels cover the entire world of wine including viticulture, vinification and appellation labeling laws, as well as wine-tasting technique and in several cases, spirits training.