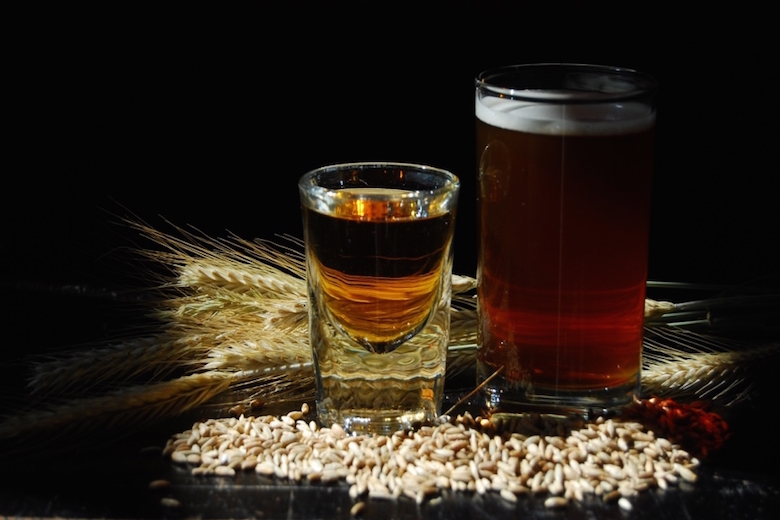 New York Rye Week, October 11 – 20
This annual celebration of New York State's whiskey-making heritage is back for the third year in a row. American rye has made a massive comeback in recent years, thanks to the official recognition of Empire Rye—New York's signature whiskey style, based on the spirit's Prohibition-era roots. On the 11th and 12th, New York Distilling Company will host free tasting events at Union Square Greenmarket, featuring new expressions of Empire Rye whiskeys and other New York rye products. On the 17th, they'll host the Great Ryes of America tasting event, where you'll find rye whiskeys from distilleries across the country.
See website for full events list, location,s and ticket prices. More info: ryeweek.com
Maker's Mark at Essex Market
Maker's Mark is hosting a one-night-only food hall takeover of historic, Essex Market on Thursday, October 10th and throwing it back with a celebration of "Old New York" and the rich history behind Essex Market– all for a great cause aimed to clean up our oceans and waterways with partners at United By Blue!
For a $25 ticket you can join Maker's Mark for an evening celebration of food, flavor, history, and heritage. Eat your way through 16 of Essex Market's delightfully historic market vendors while sipping hand-crafted Maker's cocktails (3 cocktails per guest) and expertly paired old-world dishes from New York's own past from 7-10pm.
Your entry and $25 ticket to United by Blue will provide an eco-friendly copper mug + copper straws for sipping on cocktails throughout the evening and will remove up to three pounds of trash from the world's oceans and waterways.
Buy a ticket.
Rums of Puerto Rico – 2019 Taste of Rum PopUp Tour
The Rum PopUp Tour stops at Jungle Bird in Manhattan for an evening dedicated to Puerto Rican rums. For the first hour, you'll learn all about the island's premium aged rums with a tasting seminar, then head upstairs for rum cocktails. Puerto Rican snacks will be served and Caribbean dance music there'll be Caribbean dance music playing all night. Enter the give-away for the chance to win some exclusive rum-based gifts!
Jungle Bird. Free admission. More info: www.eventbrite.com
Ryan Hardy at Legacy Records, October 10
Award-winning chef Ryan Hardy, (Coach House, Little Nell), will prepare a stunning four-course, wine-paired dinner as part of the Billy Harris Dinner Series, a succession of fine-dining events to benefit food-related charities. The evening, hosted by culinary MC Billy Harris, will commence with cocktails and canapés. While the dinner menu is yet to be announced, the wine list will include a bevy of international wineries, including Cà Maiol, Torresella, Kettmeir, and, Feudo Zirtari. A live auction will benefit No Kid Hungry and The Trotter Project, a non-profit providing scholarships and mentorships to young people pursuing careers in the culinary arts.
Legacy Records. Tickets $175. More info: www.eventbrite.com
Ortzi's Fall Winemaker Dinner, October 9
Sleek midtown Spanish spot Ortzi welcomes fall with a winemaker dinner by chef Jose Garces. His three-course, family-style Basque dinner will be paired with exceptional Spanish wines from Parés Baltà. Courses include a queso y charcutería platter, adai tartare, Garces' star dish of traditional Basque roast suckling pig, and pastel vasco with vanilla gelato for dessert.
Ortzi.  Tickets $75. More info: www.eventbrite.com
Aligot Demo at International Culinary Center, October 10
The Chef's Warehouse and White Toque present an exclusive tasting of aligot—a stretchy, fondue-like blend of tome fraîche cheese, potatoes, and butter, plus a little garlic and salt. It's a classic, carb-heavy treat at festivals throughout the L'Aubrac region. Sample aligot for yourself, along with wine and tapas, at the International Culinary Center.
International Culinary Center. Free admission and tasting. More info: www.eventbrite.com