Do you know Alice Feiring? The author of books, including Naked Wine: Letting Grapes Do What Comes Naturally, For the Love of Wine: My Odyssey through the World's Most Ancient Wine Culture and Natural Wine for the People, is the godmother of natural wine writing.
"It's a little adorably illustrated book meant as a short fun read to clarify all the misconceptions about natural wine," Feiring says of Natural Wine for the People.
Read more: Yes, There Is Natural Wine in the Northeast and It's Its Own Beautiful Thing
Natural wines are having a moment. The wines, defined loosely as those made with natural yeast, little to no added inputs from the vineyard to bottle, and minimal technology, have been popping up on restaurant menus, in stores and in various articles for a few years now. But the wines, which tend to be made by smaller producers, can often be hard to find. To discover some of the best places in the city to sip a glass or a bottle, we asked Alice where she goes for a bite and a drink as well as her essential natural wine shops in New York City.
Cervo's
I love the food, and there's always something super interesting on the wine list. This is one of the few places I always order by the glass. Since the food is always changing, it's hard to tell you what to order, but they make a potato tortilla that is one of the best I've had outside of Spain.
43 Canal St., Chinatown
The Ten Bells
Of course The Ten Bells is one of the places you go for natural wine. I can always find a really good cheese to pair with whatever wine I'm drinking.
247 Broome St., Lower East Side
Skin Contact
A very unusual list in a dimly lit setting.
76 Orchard St, New York, NY 10002
Four Horsemen
Simply a deep and lovely wine list that goes beyond just relying on what's hip on Instagram. Justin is very thoughtful, and while it's not as inexpensive as it used to be (sigh), there's always something great within budget.
295 Grand St., Williamsburg
Have & Meyer
They have so many skin-contact wines, and it's just an adorable place to sit and relax.
103 Havemeyer, Williamsburg
The NYC Wine Shops Selling Natural Wine You Should Know About
Henry's Wine & Spirit
I have as yet to make a pilgrimage here, but Brooklynites are super lucky to have Henry's. If I'm looking for a specific wine, Henry's always has it.
69 Central Ave., Bushwick
Discovery Wines
It's a trustworthy store, Trevor Kellog's palate is very compatible with mine so I completely respect his recommendations. 16 Avenue B, East Village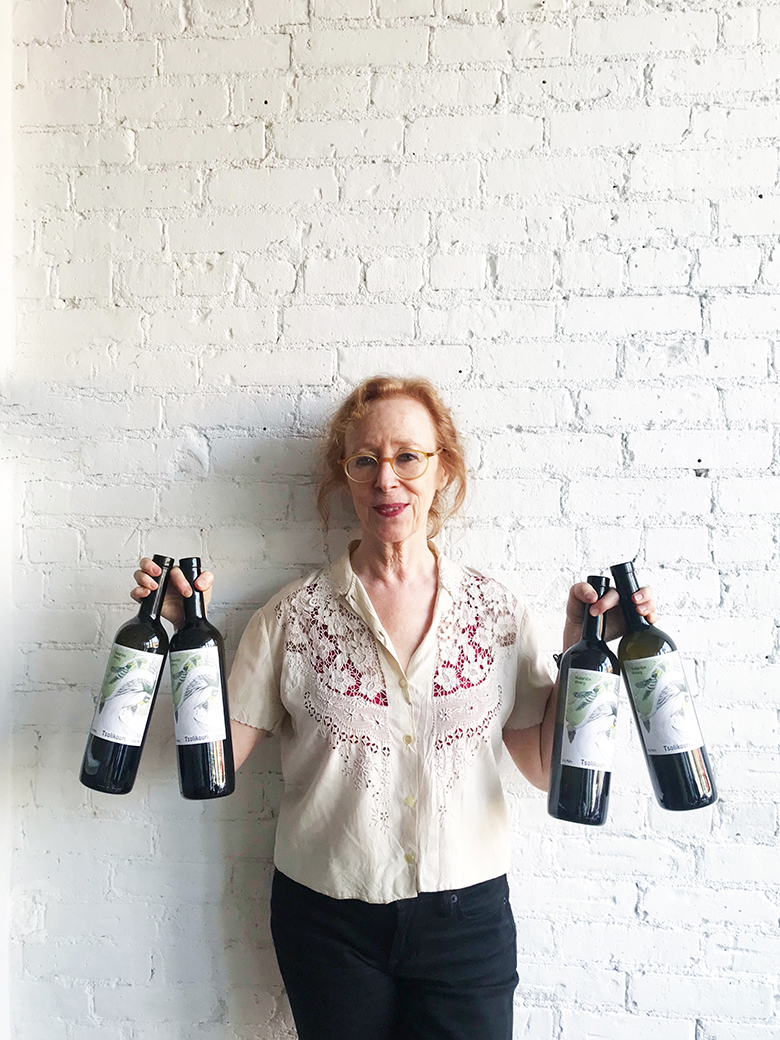 Wine Therapy
In the past year and a half this has gotten to be a good place if you're looking for something to drink tonight.
171 Elizabeth St., Nolita
Chambers Street Wines
For a wide ranging selection of old-world wines, there's no place better.
148 Chambers St A, TriBeCa