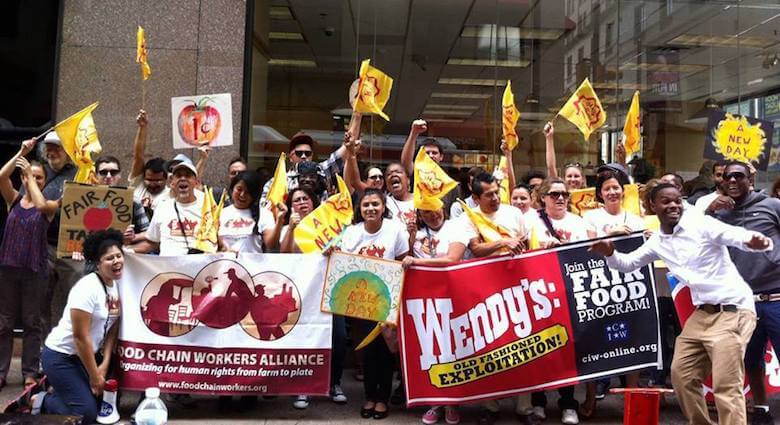 This holiday season the Food Chain Workers Alliance (FCWA) is throwing a different kind of seasonal party. Nnext Thursday, December 14, at the CUNY School of Law in Long Island City, they're organizing the 2017 Food Justice Awards to raise awareness about the challenges workers in the food system face and celebrate their victories. In honor of the workers, organizations and advocates supporting FCWA's work toward a more equitable and sustainable food system, justice and solidarity are the themes of the evening.
Founded in 2009 and the recent recipients of a 2017 James Beard Foundation Leadership Award, the organization includes a national coalition of groups fighting for food justice from farms to factory floors to restaurants. The 2017 Food Justice Awards will honor four organizations and individuals, including workers from Long Island City's Tom Cat Bakery, who resisted moves by management to fire undocumented employees following raids by U.S. Immigration and Customs Enforcement officials in April (read more here). Tom Cat organized with the support of Brandworkers, an organization that focuses on worker-led efforts in New York City's food chain. An award will also honor Migrant Justice, a group organizing dairy farmer workers in Vermont and upstate New York.
Alongside, the awards will honor Adam Liebowitz from the North Star Fund and Community Food Funder, both of which work to publicize and fund projects focused on creating a more equitable and sustainable food system for all New Yorkers. Last but not least, they will celebrate WhyHunger, an organization that connects leaders and community organizations doing work that addresses the root causes of hunger and poverty.
Learn more about the event and get your tickets here.