Chef Shenarri Freeman's Cadence Opens a New, Bigger Location In The East Village
When Cadence opened in March, 2021, the pandemic had been with us for a full year. It was an ugly time, a crucible Spring when we witnessed hundreds of restaurants, having staggered through the first COVID winter, finally drop dead from exhaustion. Openings were rare, never mind an opening like Cadence's that would set the City on its ear.
From its outset, Chef Shenarri Freeman's individualistic take on soul food—vegan, inspired by the recipes of her Richmond, VA family—matched the peculiarities of Cadence's space. Its original address at 122 East 7th St. was an elegant bowling lane of a room, almost like private train car. It was lined with ornately framed copper paneling that reflected the flicker of copious candles. Cadence's open kitchen was behind a marble bar that ran the length of the room, which accommodated only 12 diners (with 12 more seats outside). With pandemic occupancy limits, Cadence actually opened to accommodate only 8 diners. Says Freeman, "We waited until New York allowed, I think, 50% or 75% capacity," making Cadence the most coveted res in town. Operating with such low occupancy challenged Freeman to be creative. "We don't really have food waste," she says. "We just find something to do with it."
RELATED: Cadence's Shenarri Freeman Is the Queen of Vegan Soul Food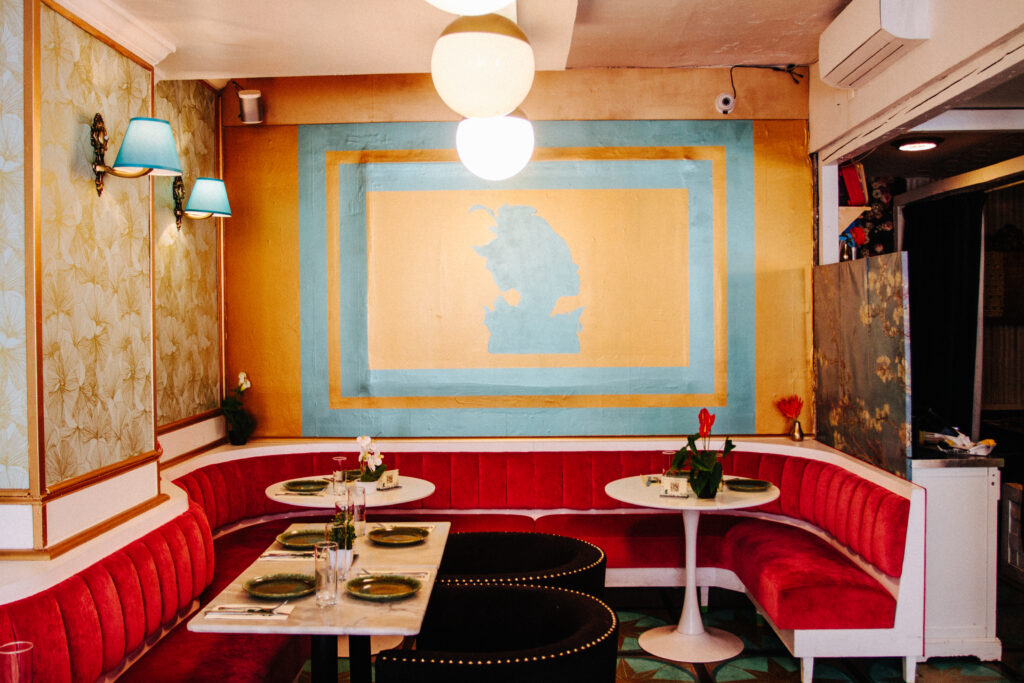 Cadence was an immediate hit with critics, who raved about the wines sourced from only Black-owned wineries, Freeman's sea-scented palm cakes, luxurious smoked grits and comforting deep fried lasagna, all slung to deep cuts from the soul and rhythm & blues canon. Cadence quickly became a mood … that only a lucky few could share.
Says Ravi DeRossi, owner of Overthrow Hospitality (that operates Cadence, Death & Co. and several other hotspots), "We came out of the gate very strong. That said, we did not expect the huge demand, and, sadly, we've had to turn away literally thousands of guests each week." It didn't help that Cadence landed on virtually every Best list at the end of 2021, and Freeman's work at Cadence garnered her a 2022 James Beard Award nomination for Emerging Chef.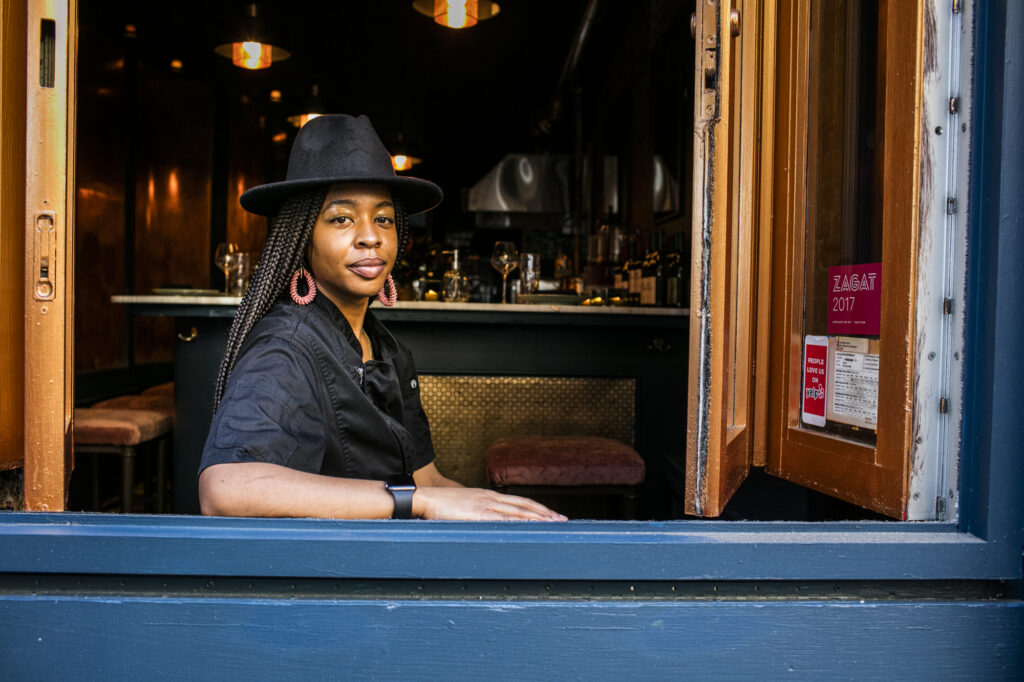 In May, Cadence moved across the street to 111 East 7th St., tripling its capacity. Gone are the dark, moody copper walls and generous open kitchen—but, also gone is the need to bump 12 backs on the squeeze to the bathroom. Cadence's lush new space offers murals, painted floors, and hues of rose, teal and gold; it also offers plush banquettes and actual sit-down chairs rather than perches at the bar. Cadence's menu is largely the same, but, given more space, Freeman now has more culinary toys: a plancha, a panini press, and a Pacojet. The real news, though, is its new cocktail program. The average mixologist would be defeated by Cadence's restrictive restaurant wine license that permits only wine and beer. However, Sother Teague, Overthrow Hospitality's Master Mixologist (and the presence behind the group's Amor y Amargo) spikes his cocktails with leathery sherries, pommeau, boutique vermouths and other aromatized wines. His La Belle Pêche (Amontillado sherry, Pineau des Charentes, cinnamon tonic and smoked peach) is so satisfyingly complex that you will not miss a high ABV wallop.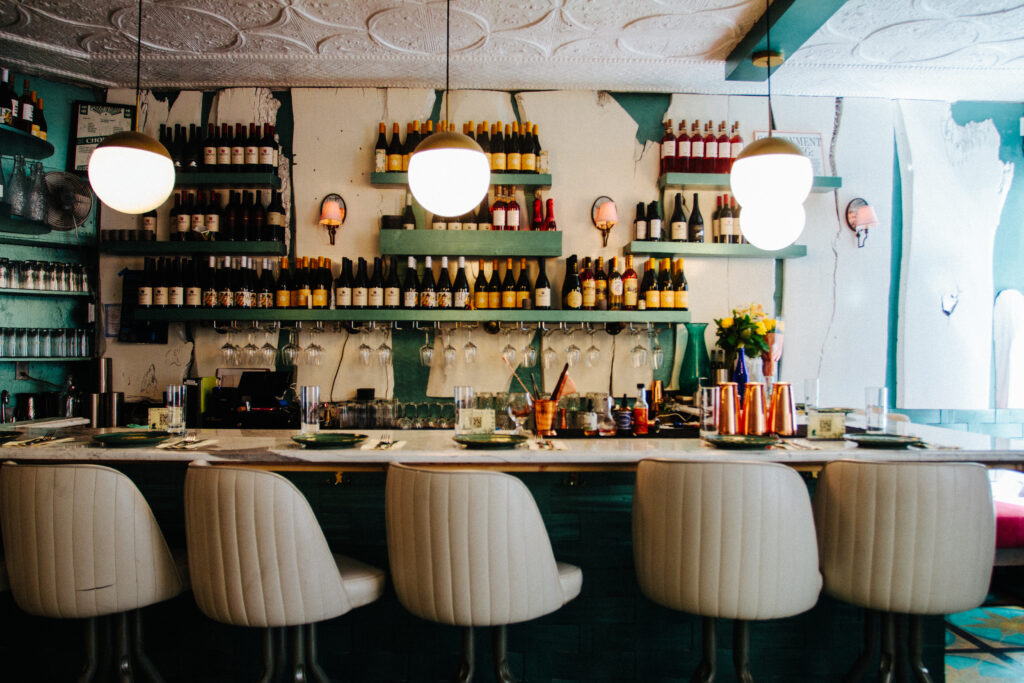 Even better? Now, mere mortals can experience Cadence. Get clicking to visit their new location!
111 East 7th St., Manhattan
Photos courtesy of Cadence NY.