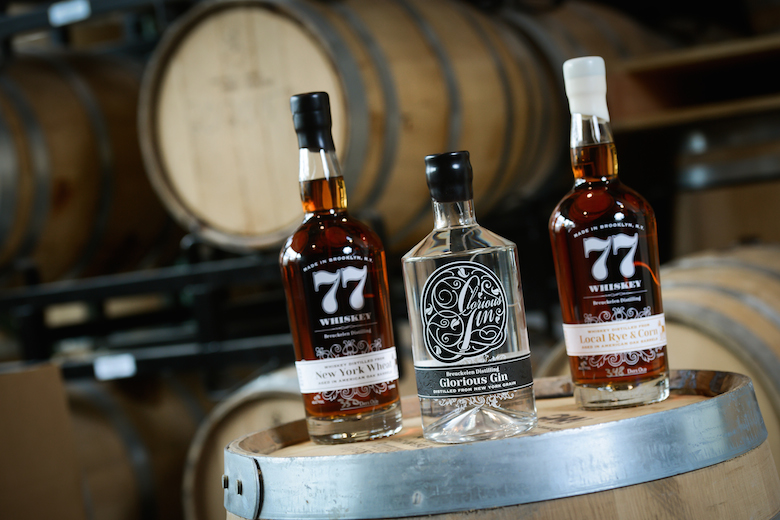 When your favorite local vegetables are long frozen and you've relished the last of your canning projects, February signals the time to revisit this region's most weatherproof (and hundred-proof) bounty: New York spirits (hey, did we mention that we just published a drinks issue?). The past few years have seen a rise in locally grown grains and malt houses and many distilleries are taking advantage of the expanding grainshed.
Local bars are taking note: February is Local Spirits Month at Singl Lounge  and they're featuring some of our favorite distilleries in their Tuesday tasting series run by Master Sommelier Roger Dagorn. The project is a collaboration with GrowNYC's Regional Grains Project, and proceeds will support the non-profit's important work strengthening the connections between farmers, bakers, distiller and brewers.
Every Tuesday this month, you can meet the distillers that are helping to revitalize regional grains and have the opportunity to taste their products. Participants include Orange County Distillery, Breuckelen Distilling, Hudson Whiskey/Tuthilltown and New York Distilling Company. The collaboration between GrowNYC and SingL stemmed from the owners' longtime support of the Greenmarket- head chef Marco Moreira contributed a recipe to The New Greenmarket Cookbook (penned by our print editor, Gabrielle Langholtz). "It seemed a natural fit to take the month of February to highlight all the great work the distilleries and GrowNYC's Regional Grains Project have done to help increase demand for locally grown grains in our region," Laura McDonald of GrowNYC told us.
You can purchase tickets for tastings each Tuesday at 6:30 p.m. and 7:15 p.m. here.