In late 2016, Edible partnered with Woodford Reserve to host a series of tasting events with New York's top-shelf bartenders and beverage directors, culminating with a bartender symposium at the Culinary Institute of America. Over the course of two months Edible and Woodford Reserve hosted three tasting events, got tips on bringing the bar into the kitchen and more. Below is a sampling of the events covered on the Edible website and social media.
Stories
3 Courses, 3 Whiskeys: An Evening of Woodford Reserve Pairings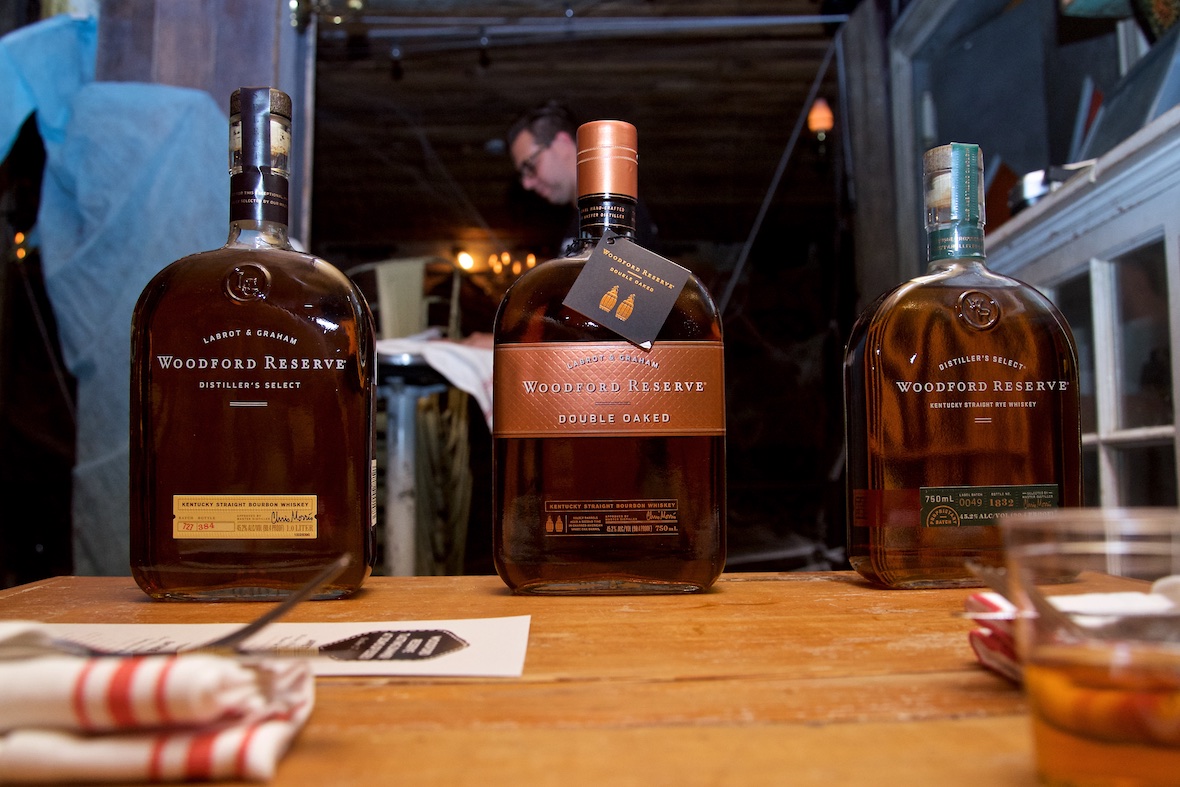 A small cadre of New York's top-shelf bartenders and beverage directors came together for an exclusive Woodford Reserve tasting event at Sons of Essex on October 27. Cocktails at the intimate event utilized some of Woodford's signature products—bourbon, rye and the coveted double-oaked whiskey.
How Woodford Reserve Distillery's Chef-in-Residence Brings the Bar to the Kitchen
"The alcohol in the bourbon can really lift certain flavors forward, and the food can really lift certain flavors forward in the bourbon."
It can be hard for people to understand the flavor of bourbon when they first start drinking it because the alcohol is so high. Woodford Reserve Distillery's chef-in-residence Ouita Michel explains how she uses the flavor of bourbon in her dishes.
Woodford Reserve 3 Ways, on the Plate and in the Glass
Following up on their October 27 tasting event at Sons of Essex, Woodford Reserve held their second of three such dinners on November 7 at the Jue Lan Club in Flatiron. Like at the previous event, an intimate group of local top-shelf bartenders were treated to three courses, all made with Woodford Reserve as an ingredient, and each paired with its own Woodford-based cocktail.
For their final tasting event before the Bartender Symposium at the Culinary Institute of America, Woodford Reserve hosted a group of top New York bartenders for a three-course dinner and cocktail pairing at Lexington Brass in Midtown. Just like at the prior dinners at Sons of Essex and Jue Lan, each dish was developed to pair with a Woodford Reserve–based cocktail made specifically for that dish.
How Some Bartenders Are Bringing the Kitchen Behind the Bar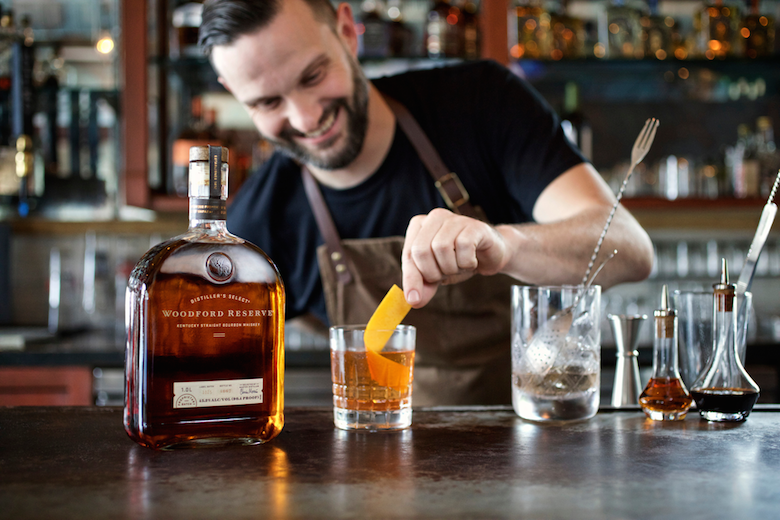 "When you think about pairing cocktails with food, it's important to think about balance, just as when you are designing the cocktail itself; however, the picture becomes bigger and a bit more complex as you are thinking about the balance of a full meal."
How a bartender approaches a cocktail is very much like a chef approaching a new dish: the main ingredient needs to sing and for that to happen, there need to be complementary ingredients that help it stand out. But as cocktails become less of a precursor to a meal and more a paired beverage meant to be enjoyed during it, bartenders are working alongside their restaurant's chef and culinary team to make sure drinks complement menus—or contrast them in a way that accentuates through opposition.
Social