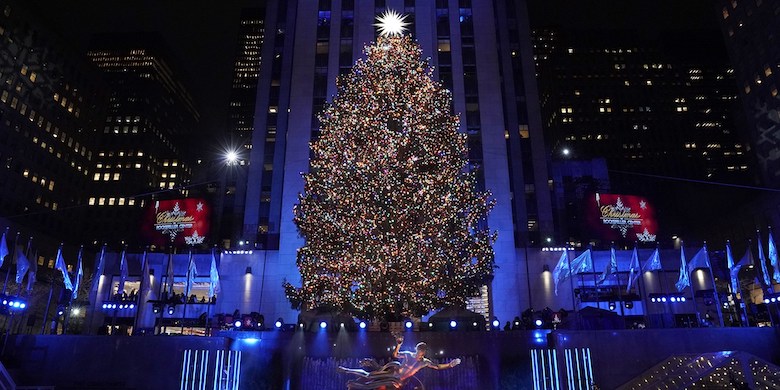 'Tis the season to freeze one's butt off in the name of holiday joy with a schlep over to the Rockefeller Center Christmas Tree. This is not a neighborhood known for its culinary delights, but we've got a rough and dirty guide to where you can get a bite or a sip at any time of day. Keep in mind that for many of the less casual places here, reservations should be made in advance, especially if a big group will be coming through.
Morning
Bouchon Bakery is right by the tree, which makes the Thomas Keller spot an easy choice for coffee and a pastry. Within walking distance, though, is also Serendipity 3 for anyone with kids they'd like to entertain with famous hot chocolates.
Afternoon
The beautiful thing about living in New York City (or visiting) is that there's a Xi'an Famous Foods almost everyone one needs one, and this area is no exception. Head to the West 34th Street location for noodles, dumplings and sandwiches with that unmistakable Northern Chinese spice. If something a bit more formal is in mind, go to the old-school hang The Monkey Bar, which has been around since 1936. For outdoor eating, just hit up The Halal Guys cart.
Evening
If this is a big family outing for a special occasion, The Modern, inside the Museum of Modern Art, never disappoints, and neither will Le Bernardin. (Both of these are also open for lunch.) But if breaking the bank isn't on the agenda, walk a bit farther downtown to Café China or head over to Tony's Di Napoli, which can handle a big group.
Night
The Raines Law Room always provides a superb cocktail, and there's Aldo Sohm Wine Bar for those in mood for something along those lines.