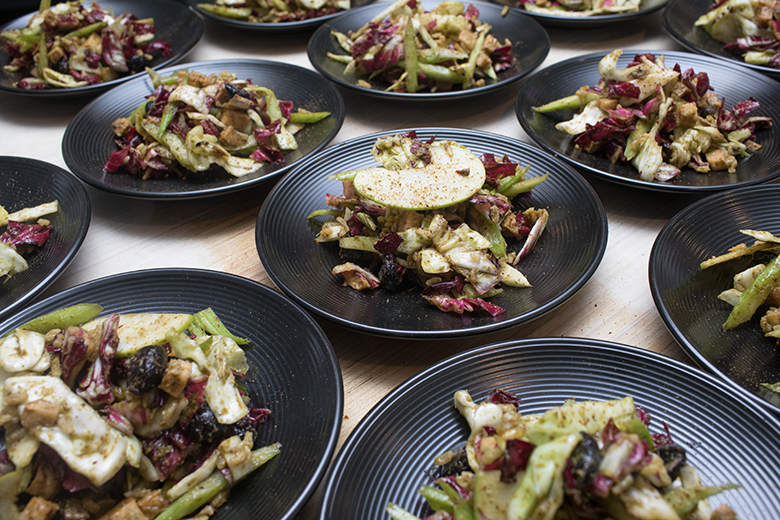 One of the major talking points about climate change and each person's potential impact on the environment has always been food—whether waste, factory farming or accessibility. The rise in global temperatures that we've seen in recent years is inextricably linked to pressures on fertile soil, and, according to the IPCC (International Panel on Climate Change)'s most recent report, Climate Change and Land, climate change is having a detrimental effect on all four pillars of food security: availability (yield and production), access (prices and ability to obtain food), utilization (nutrition and cooking), and stability (disruptions to availability). The report was prepared by more than 100 experts from 52 countries, and the summary was released in Geneva, Switzerland, today.
As The Guardian writes, "…about half of all emissions of methane, one of the most potent greenhouse gases, come from cattle and rice fields, while deforestation and the removal of peat lands cause further significant levels of carbon emissions. The impact of intensive agriculture – which has helped the world's population soar from 1.9 billion a century ago to 7.7 billion—has also increased soil erosion and reduced amounts of organic material in the ground."
There will be more drastic effects in low-income countries in Latin America, Africa, Asia and the Caribbean; yield declines are likely to be higher in the tropics, especially, than in other regions. Scarcity, high prices and lower nutritional values are inevitable outcomes.
The impact of food misuse is undeniable, as the report notes that about one-third of food produced is lost or wasted. "Causes of food loss and waste differ substantially between developed and developing countries, as well as between regions," says the IPCC. "Reducing this loss and waste would reduce greenhouse gas emissions and improve food security."
And of course, there are those much-discussed changes to what and how we eat:
"Some dietary choices require more land and water, and cause more emissions of heat-trapping gases than others," said Debra Roberts, co-chair of IPCC Working Group II.

"Balanced diets featuring plant-based foods, such as coarse grains, legumes, fruits and vegetables, and animal-sourced food produced sustainably in low greenhouse gas emission systems, present major opportunities for adaptation to and limiting climate change," she said.
The recommendations, then, are consuming less meat and animal products, supporting farmers who are growing a variety of crops to prevent land degradation and increase soil resilience, and being mindful of food waste. For real change on a global scale, though, there must be decreased inequality and more equitable access to nutritious food. The full Climate Change and Land IPCC report is publicly available.