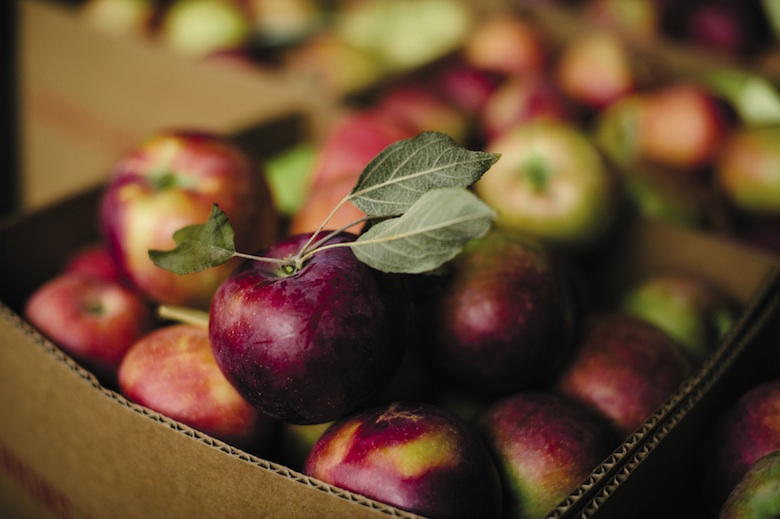 Spain, France and England have offered generations of locals an uncommon pleasure: apples and cheese. The apples are for drinking, and the delight is not limited to the Old World.
New York state has award-winning cheeses. The state is also the nation's second-largest producer of apples (Washington comes in first), and hard cideries are thick on the ground.
The beverage director of New York City's Wassail and co-founder of Wallabout Hospitality and Events, a hospitality consulting firm, Dan Pucci has led classes on cider-and-cheese pairings at Murray's Cheese. Asked whether cider and cheese make an exceptional pairing, even in comparison with cheese and wine, Pucci says yes. Then he quotes one of his friends, Lief Sundström, of the eponymous Sundström Cider: "Cider speaks softly. It's never loud."
Why does that matter? "Some of my favorite cheeses are smelly and stinky," Pucci says, "but they're delicate and subtle on the palate." Wine can overpower these nuanced notes. Cider, in contrast, "can still have strong savory flavors, but it's not going to overwhelm the cheese."
New York apples tend to be more intensely flavorful. "It has to do with both the climate and the farming," Pucci says. New York farms are smaller. The state also sports the greatest diversity of apple varieties in the country.
Don't draw a straight line between the apple and the cider. "Some varieties end up, in the glass, tasting very different."
"People aren't always aware, not only of how complex, but also how varied cider can be," Pucci says. "It can be tannic; it can be high-acid; it can be structured and broad and weighty and full. It can be not tannic."
Pucci speaks highly of the Finger Lakes cideries. "The cider-making community there emerges out of an organic farming community," he says. "Some of the great cideries came into this business with the intention of making cider, rather than being orchard-owners who happen to also make cider."
Asked to recommend cideries, Pucci leads with Eve's. "One cider is all Northern Spy; it's light and refreshing. Other ciders have more bittersweet varieties; there are a lot more tannin and structures to them. She consistently makes some of the country's best perries." Grab a knife and a lump of cheddar, and drink your apples and pears.
Pucci sets Eve's, South Hill, Redbyrd and Black Diamond at "the core of the high-quality grower-producers" in the region. "They're making stellar products."
Metal House, in the Hudson Valley, "makes clean, full, mouth-encompassing ciders that are awesome." Bad Seed, in Highland, New York, produces ciders that are "light, clean, refreshing style of cider."
What about pairings?
"I love Finger Lake ciders with a high amount of bittersweet, high tannic apples (things like Eve's or Black Diamond); they're awesome with older cheese like cheddars, Gruyère and Alpine-style cheeses."
"Light and refreshing ciders, kind of off-dry, are great with fresh bloomy cheeses." Rootstock Cider, near Lake Ontario, makes ciders that are light, easy, and interesting.
Ice ciders "are very sweet, with a lot of sugar in them, but a lot of acid at the same time." Pair ice ciders with blue cheese. "That's one of my favorite blue cheese pairings" Pucci says, "because they're high in acid … not overly floral, like a sweet muscat might be, floral and perfumy." Ice ciders are also lower in alcohol: usually around 10 or 12 percent, as against the 15 and higher you might find in a port or Moscatel. "It strikes a balance."
To learn more about cider and cheese, take advantage of Cider Week NYC (nine October days of cider) or book a cider-and-cheese class at Murray's Cheese.