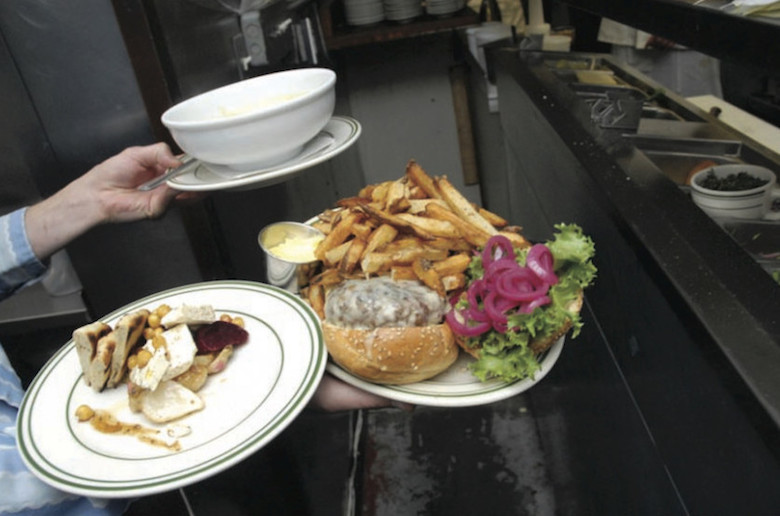 It's nearly impossible to stumble on a good meal on the drive down I-95. From New Jersey's weird attendant policy to Connecticut's corporatized service plazas, it's all too easy to subsist on peanuts and caffeine. This year, we're switching up our road trips by using the Eat Well Guide, a newly revamped project from Grace Communications. The same organization that brought us the Meatrix has mapped hand-picked restaurants, farmers markets and other sustainable dining options across the country. You can even search terms like New Jersey Turnpike (so many farmers markets!), and there's a "Current Location" option if you're on the go.
Grace vets each listing based on a set of standards that include considerations for local sourcing, animal welfare and the conservation of biodiversity. Additionally, they cross-reference their picks with Slow Food USA and our own magazine. We've collaborated with them to display an Edible stamp of approval on restaurants we've written about in Brooklyn and Manhattan, in case you're staying in town this year.
They've also published handy curated city guides for popular destinations.  Need to find Ethiopian food in Boulder or compare the locavore scenes in San Jose and Nashville before booking your flight? The guide has all that and more. Know of a great restaurant or market that isn't listed yet? Suggest one here.