Utah might not be the first place you think of when you want to take a boozy vacation. But the Beehive State is far from "dry" these days. Utah as a whole hosts many distilleries, bars, restaurants and breweries crafting artisanal cocktails, beer, cider, whiskey and other spirits, with Salt Lake City having the largest number of distilleries in the state. Though Utah has some slightly unusual liquor laws (such as requiring the use of The Berg—a device that pours exactly 1.5 ounces of "primary liquor" into any mixed drink—and only being able to buy one drink at a time at spirited establishments), there is no shortage of expertly crafted drinks.
So if you're looking to take a trip out West, consider this spirited tour of Utah.
Where to Eat and Drink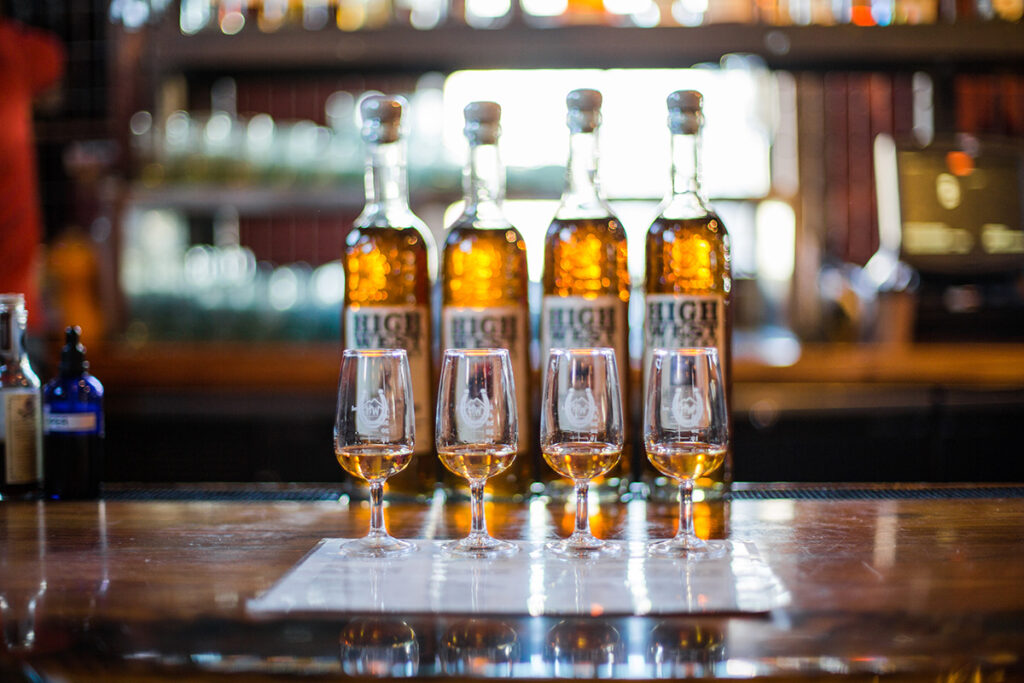 High West Saloon. Utah's first legal whiskey distillery since 1870, the flagship saloon sits at the base of a mountain in Park City, so you can ski right into the cozy establishment. Order a flight of High West whiskeys to go with their burnt ends poutine, elk and bison bolognese, wild mushroom ragu or any of the saloon's hearty dishes.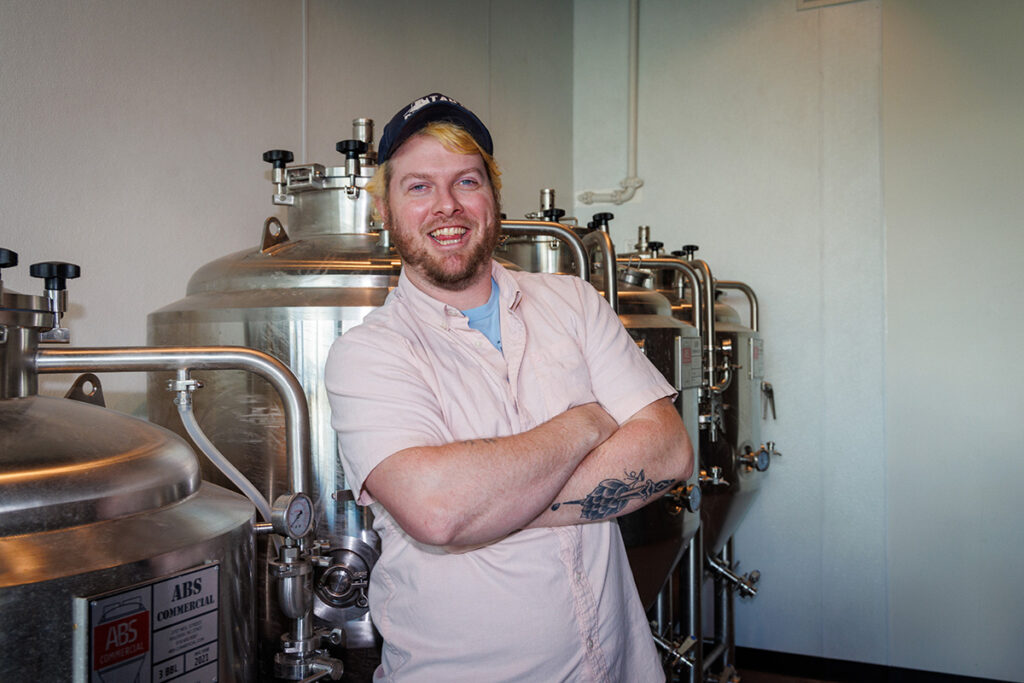 Scion Cider Bar. If you love a good cider, this is the bar for you. Headed by Rio Connelly, a Utah-based brewer with over a decade of experience experimenting with different brews, you can expect to find 20 taps of cider, along with an ever-changing menu of fruit-based spirits hailing from all over the globe. Plus, you can enjoy some charcuterie or conservas while you're trying out different ciders.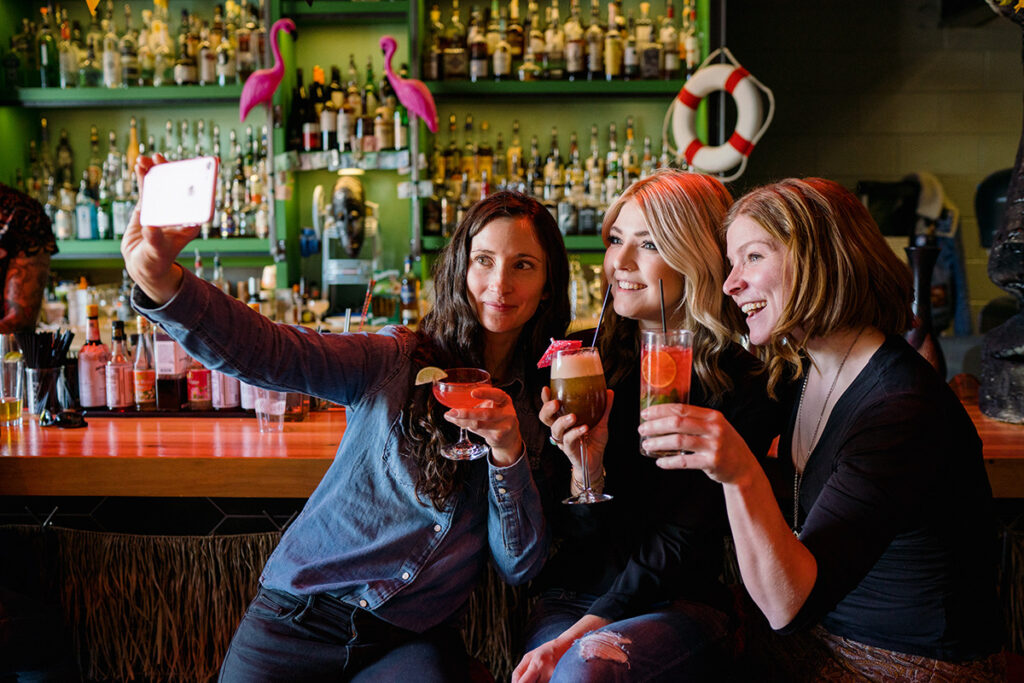 Water Witch. For a place filled with passionate people and great ambiance, stop into Water Witch. A 2022 James Beard Award nominee for Outstanding Bar Program, Water Witch serves up creative cocktails (like the Summer Todd, a bourbon-based cocktail with acid-adjusted orange juice, ginger, honey and angostura) and regularly collaborates with Central 9th Market to offer killer breakfast sandwiches and smash burgers.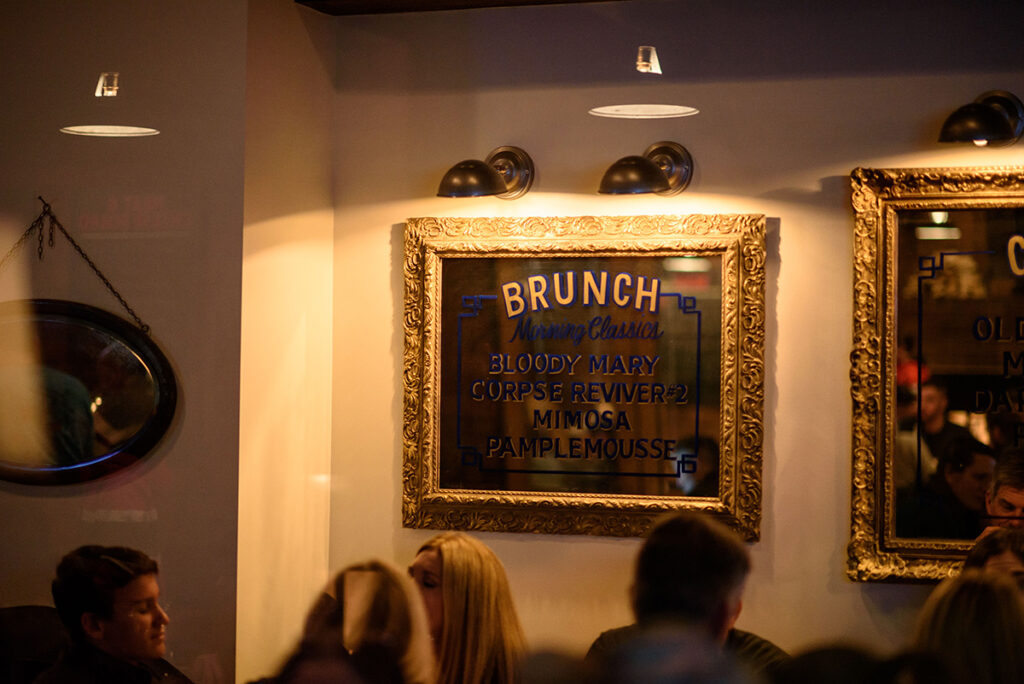 The Eating Establishment. Located in Park City, The Eating Establishment has been around since the early 70s. In 2017, the restaurant was bought by a group of locals who added a bar program to the mix. Now, visitors drop into The Eating Establishment to enjoy all-day breakfast and a Bloody Mary bar.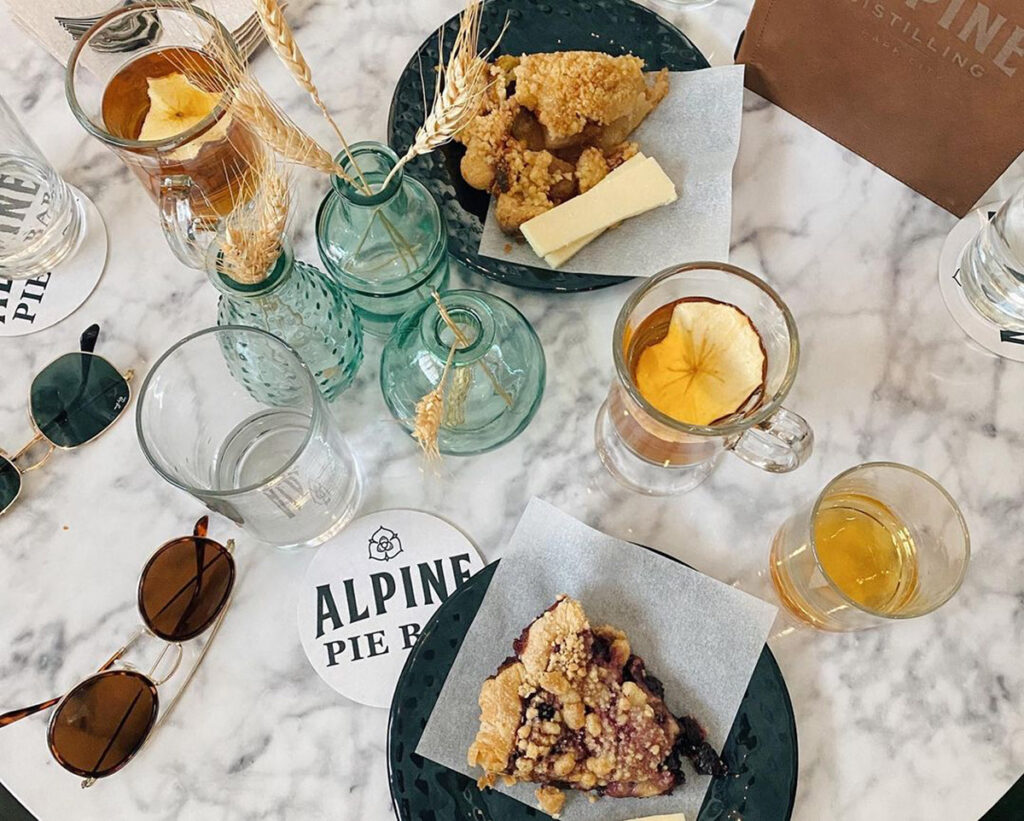 Alpine Pie Bar. If pie and craft cocktails fit your fancy, then Alpine Pie Bar is a must-visit. You can get classic cocktails, like a Manhattan or a Gin Bramble, or custom cocktails, like Thyme to Summit, made with gin, bubbles, fresh thyme, lemon and honey. For a truly unique experience, book a private make-your-own-gin lesson to craft your very own blend of botanicals to take home.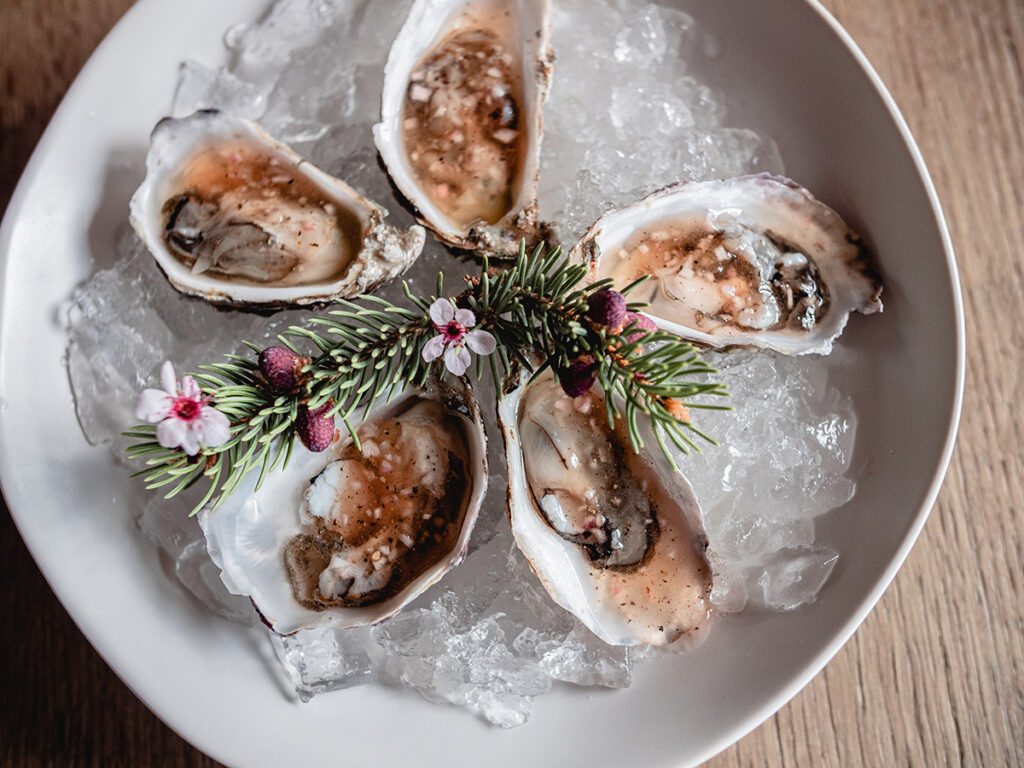 The Lakehouse at Deer Creek. Lead by Chef Tamara Stanger, The Lakehouse serves "Utah Heritage Cuisine," which is to say food that celebrates the state's great local ingredients, history and culture. Stop in for brunch to savor roasted cauliflower and eggs or peanut butter mousse French toast, or come in for dinner to indulge in duck fat frybread scones, open-face bison meatloaf with bone marrow mashed potatoes on country bread or pioneer dinner pie.  
What to Do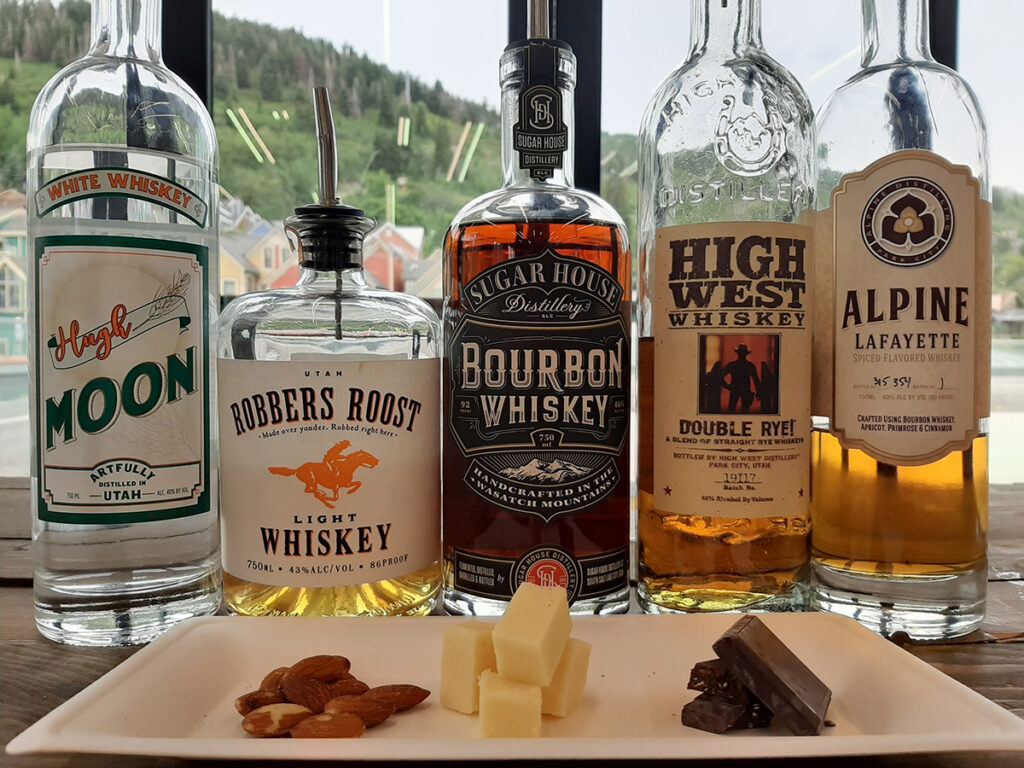 If you're thirsty to learn more about Utah's whiskey history, visit Salt Lake City for Jim Santangelo's Whiskey & History tour. During the two-and-a-half-hour tour, you'll get to taste different locally made whiskeys and experience the history behind distillation in the city. Because what is a boozy vacation without a little history to go with it, right?
Where to Stay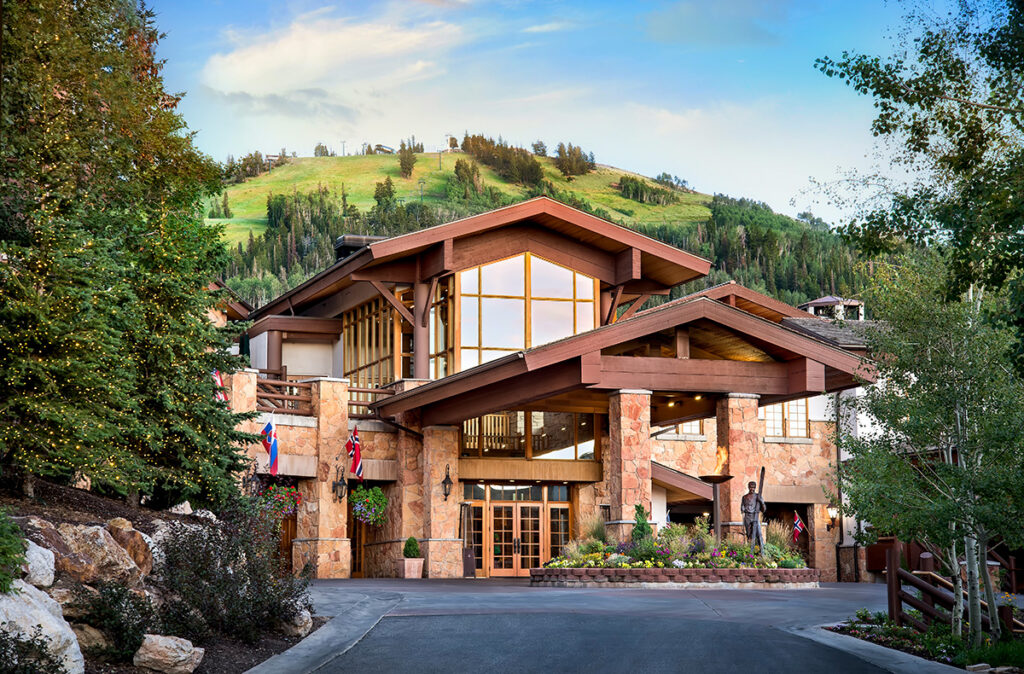 With chic, rustic interiors; two outdoor, heated pools; a movie theater and a spa, the Stein Eriksen Lodge Deer Creek is nothing short of luxurious. It is the only Forbes Five-Star hotel and spa in Utah, and it was the first luxury property to be developed in Park City. The lodge is inspired by the Norwegian Olympic gold medalist Stein Eriksen, so it should come as no surprise that the lodge offers ski-in and ski-out access and a sport shop.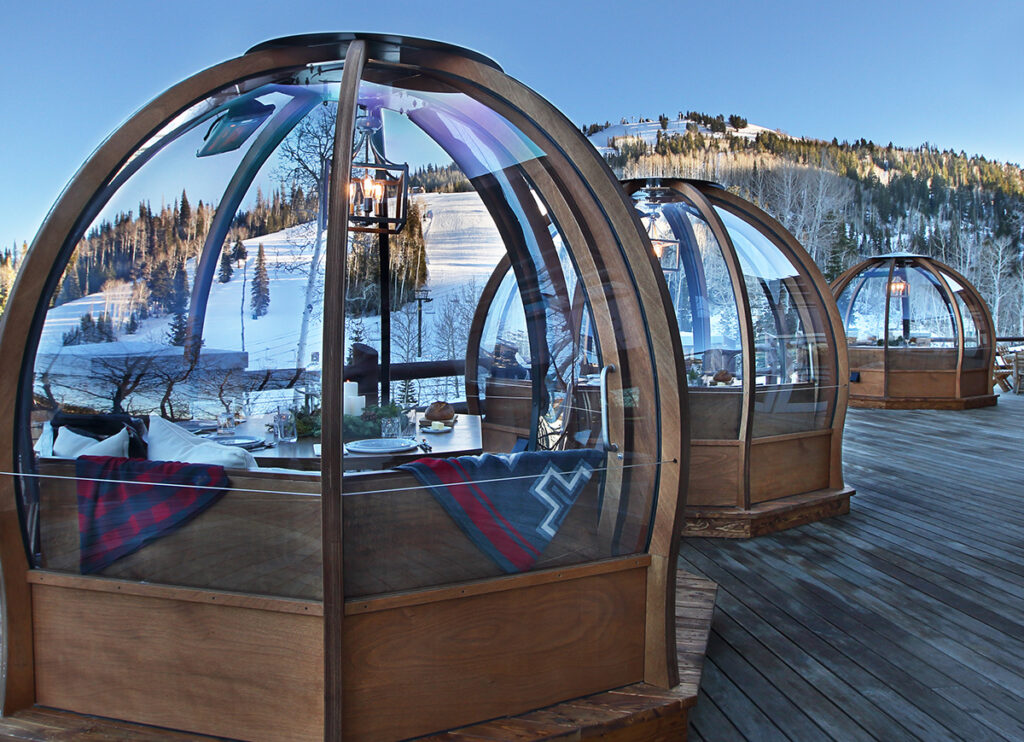 Also notable at the lodge is the dining. Particularly, Stein Alpenglobes. Alpenglobes are clear, climate-controlled domes that offer a private dining experience while being able to still enjoy the beauty of nature. Stein Alpenglobe hosts six on the lodge's deck, and each can seat up to six guests. Reservations are required, so if you're interested, book ahead.
Feature photo by Marc Piscotty.