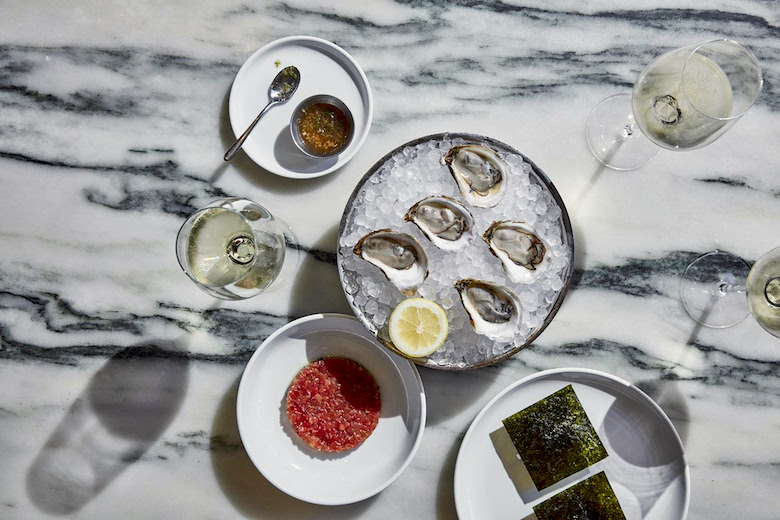 Is there any neighborhood in New York more maligned, more dreaded, more misunderstood by those who don't live there than the Upper East Side? Of course, if one wants food from a chain (either national or local), steakhouse fare or an Irish pub, there is no shortage of places to go. If one is looking for a restaurant or bar that is both good and still a touch casual, though—that's where everything can go awry, causing desperation and argument. Here, though, some suggestions to cure the angst about traveling to the area east of the park, between 59th and 96th.
https://www.instagram.com/p/ByNc_9GFzWv/
Bemelmans Bar
35 E. 76th St.
It's fancy, but it's a classic. Inside the Carlyle Hotel is a piano bar named for Ludwig Bemelman, the creator of the Madeline children's books, and the walls reflect his signature illustration style. A perfect place to stop into for a Manhattan or martini.
Candle Cafe
1307 3rd Ave.
Some might recommend the higher-end sister restaurant Candle 79, but all the right things about a '90s-style vegan menu are on offer here at the more casual café. Add grilled tempeh to a kale Caesar wrap and one might never know Clinton left office, in the best possible way. The juices, desserts and sandwiches here, too, satisfy a very specific craving.
https://www.instagram.com/p/BwXyzvNBIyk/
Flora Bar
945 Madison Ave.
Inside the Met Breuer, just downstairs, is this absolute gem—my go-to for the neighborhood—from the team behind Estela and Café Altro Paradiso, chef Ignacio Mattos and the city's reigning pastry queen Natasha Pickowicz. Sit at the bar, if possible, for a cocktail or glass of wine, oysters and marinated olives, excellent salads and more. Do not skip dessert.
Naruto
1596 3rd Ave.
If it needs to be ramen for dinner, hit up the local outpost of this spot that also has homes on the Lower East Side and in Brooklyn. There are even a few options for vegetarian dishes here, with both a shoyu and miso ramen on offer.
https://www.instagram.com/p/BwzYEPxBhRn/
The Penrose
1590 2nd Ave.
Hearty, comforting but still balanced pub fare is what's on the menu at the Penrose, where there is also a thoughtful list of house cocktails, like pineapple daiquiris, dirty pickle martinis and a rum old-fashioned. They do lunch, dinner and brunch and make a point of having more thoughtful vegetarian options than most pubs, like a tea-smoked-beet Reuben sandwich.
Sfoglia
1402 Lexington Ave.
Head here for a classic Italian meal in the neighborhood, for either lunch or dinner. From burrata and antipasti to pappardelle alla Bolognese to branzino, all served up in a rustic setting, this kind of cozy yet well-executed food could change the mind of even the most hardened UES detractor.
https://www.instagram.com/p/Bx_d1QkB1PW/
Two Little Red Hens
1652 2nd Ave.
Get the staples here. Cheesecakes, carrot cake, pies and even the famed Brooklyn Blackout are all done right at this neighborhood stalwart, which has been around since 1992. Check the menu for what's available, as the weekends have a whole different selection of pies, like key lime, chocolate mousse and coconut cream.