https://www.instagram.com/p/Bc-Nlr6l-g-/?taken-by=centralparknyc
Not that you'd ever get tired of your slice of the city, but if you're wanting to change up your downtown routine you'll find all the ingredients for an adventure, with good eats along the way, on the Upper East Side. From charming townhomes to Central Park to hidden Italian wine bars and French pastries, the neighborhood has everything you need for a dreamy winter day whether it be with your best friend or your significant other. Consider this your own personal curated date:
Start Your Upper East Side Winter Day with French Pastries and a Walk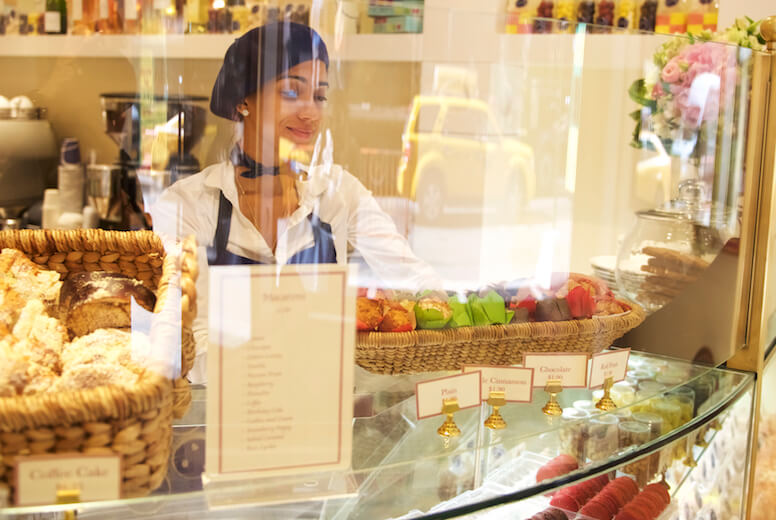 Begin your day at Café Bilboquet on East 60th between Park and Madison Avenues. The cafe spin-off Le Bilboquet feels like walking into a café on the Champs-Élysées. Choose from breakfast pastries, brioche sandwiches or if you feel like indulging in a dessert for breakfast go ahead and order éclairs. After selecting your breakfast and coffee skip the seating (as lovely as it is) and bundle yourself back up for a walk in Central Park.
When I lived on the Upper East Side, Central Park was my weekend routine. No matter how cold it was outside I'd head to the park with my dog and a steaming cup of coffee every weekend. Surround yourself in the morning tranquility of the park and allow yourself to wander.
An Afternoon of Museums and Wine on the Upper East Side
https://www.instagram.com/p/BdvviT4A6Y5/?taken-by=uvanyc
After you've had your fill of the park head to one of the Upper East Side's many museums. The Metropolitan Museum of Art comes first to mind (check out our food- and drink-themed tour) but if you want a change of pace, the Frick Collection on the corner of East 70th and Fifth Avenue is one of my favorites. Mostly full of old world paintings, I love this museum for its setting in the former home of tycoon Henry Clay Frick. The building itself is a work of art and you could spend hours taking it all in.
After whittling away the afternoon in the galleries, walk a few blocks to Uva for either a late lunch or early dinner. Ask to sit in back-enclosed patio space for a romantic setting that will have you feeling like your dining al fresco in Italy. Opt for one the bruschetta plates order a wine flight and settle into this cozy spot reminisce about your favorite parts of the day.
SaveSave
SaveSave
SaveSave
SaveSave
SaveSave