PLUS: Scroll down to learn how to make Bonnie's legendary MSG Martini by Channing Centeno
On the back of Chef Calvin Eng's arm is a heart-and-banner tattoo. You've seen this design; it's part of the American traditional tattoo canon, WWII stuff. In most cases, the banner that swags across the heart reads "MOM." In Calvin Eng's case, the banner reads "MSG."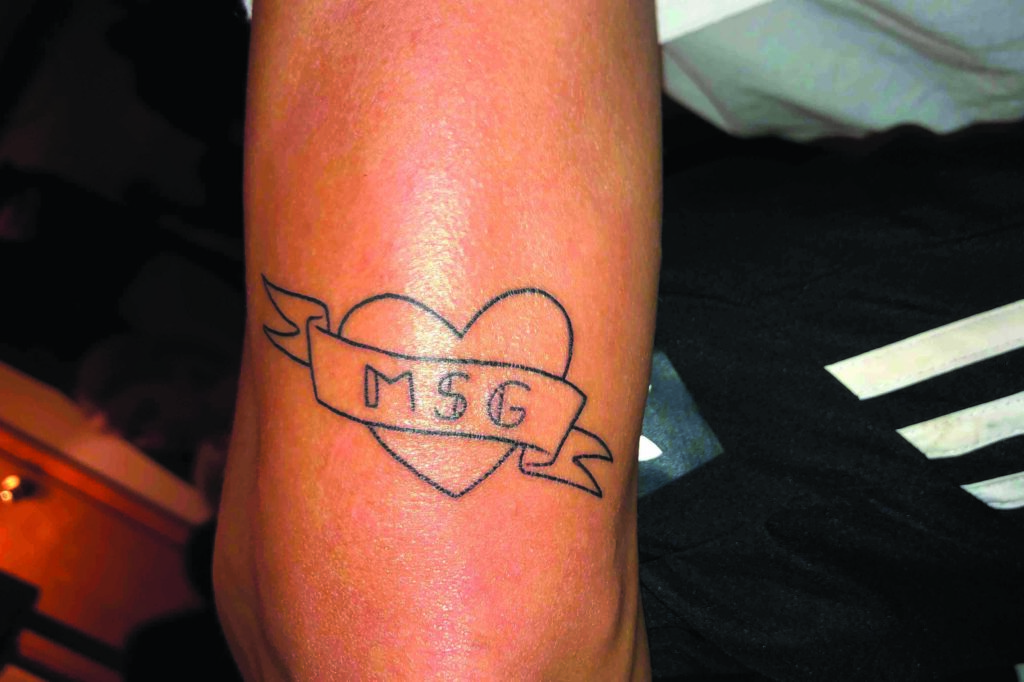 It's a bold tattoo for a Chinese American chef in the nation that invented "Chinese Restaurant Syndrome." Like the Wuhan Flu, this fictitious ailment owes less to biology than to the racist paranoia that also invented the "yellow peril" and The Insidious Dr. Fu-Manchu. The theory behind Chinese Restaurant Syndrome is that monosodium glutamate—a naturally occurring, umami-laden amino acid commonly used in Chinese kitchens (and that occurs naturally in tomatoes, cheeses, mushrooms, etc., etc.)—triggers headaches, heart palpitations, and numbness, primarily in White folks. The syndrome has been debunked by science, and high-profile Asian American chefs including David Chang and Eddie Huang have spoken against it.
In January 2020, Huang participated in an Ajinomoto MSG campaign to have Chinese Restaurant Syndrome stricken from Merriam-Webster, citing its blatant racism (BTW, both Chick-fil-A and Popeye's Louisiana Kitchen use MSG in their chicken sandwiches). Nevertheless, Chinese Restaurant Syndrome is still listed there, and many American Chinese restaurant menus still advertise "No MSG." At its site, knowmsg.com, Ajinomoto tracks the history of the No MSG movement, asserting that, "In the 1960s, a wave of anti‐Asian xenophobia created a nationwide panic about MSG. That baseless fear had an immediate impact on a vulnerable group of Americans: Chinese restaurant owners." The site further explains that MSG is safe, plant-based, and derived from ferments.
RELATED: The Jook at Bonnie's Is Everything
Eng grew up in Bay Ridge in a family that seasoned food with MSG-laden chicken powder. This was, according to Eng, "Dehydrated chicken stock, salt, MSG, some color—oh, sugar sometimes—just all in a pure umami-bomb powdered form that's just delicious. Like we wouldn't make soup or stock with it, but we'd use it to season stir fries or whatever." Eng has moved onto more complicated applications of MSG. He uses it in its crystal form but balances its umami with sweetness. "I'd probably do almost even ratio of salt and MSG, and then half of that with the sugar. So, I think balancing out those three and then sometimes adding acidity." As a lifelong MSG fan, Eng appreciates Ajinomoto's efforts. "What they're trying to do is super cool. Trying to educate people about how it's not bad and how it's just a naturally occurring compound."
At Bonnie's, Eng doesn't just use MSG, he celebrates it. Most notably, there's Bonnie's' MSG Martini, a stunningly delicious, ingeniously dirty martini made with olive brine, Shaoxing wine, and MSG. It's a cocktail that dances across the senses—briny, complex, and alluringly savory—a showcase for what MSG can do. Is Eng, who was nominated for the 2022 "Emerging Chef" award by the James Beard Foundation, afraid of outing his love of MSG? "I feel like it's just so different now, because everyone is so transparent about what they're using, what techniques, they're even transparent about using MSG. And I literally have MSG tattooed on my body. I'm proud of using it because I think it makes me so much better."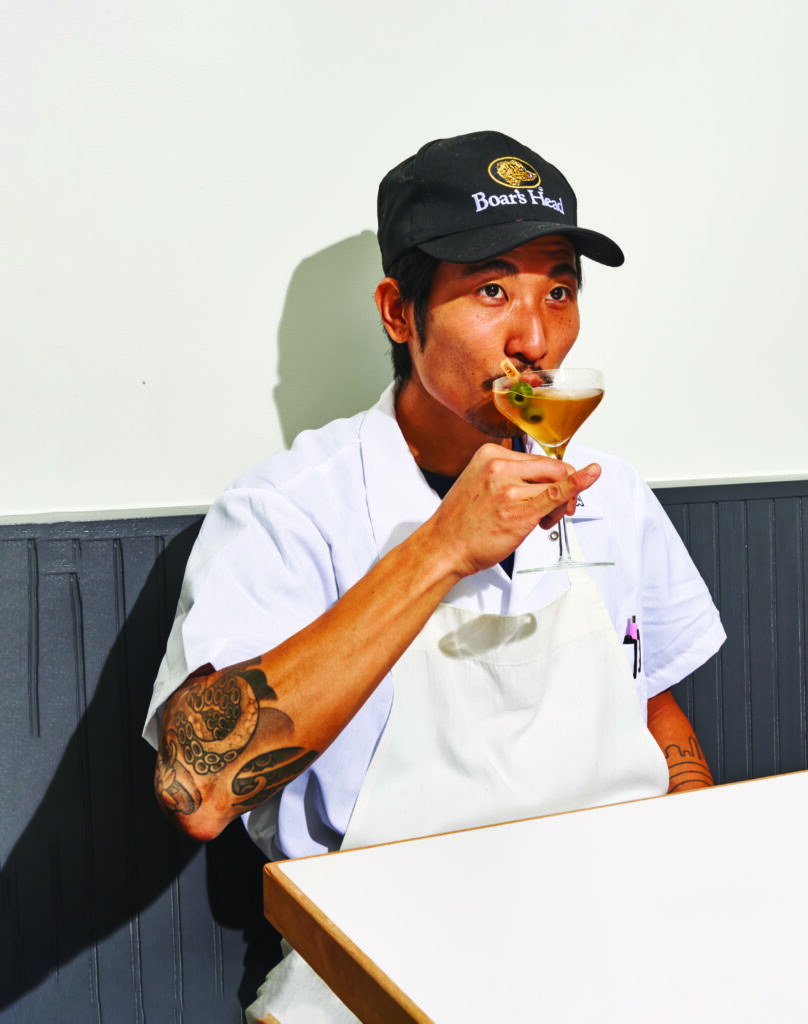 Recipe: Channing Centeno's Legendary MSG Martini
Bar manager Channing Centeno's take on a Dirty Martini was already ingenious when he swapped out vermouth for the complexities of good-quality Shaoxing wine. But with the addition of MSG—which tweaks the drink's brininess into the realm of savory—he sends Bonnie's MSG Martini into the stars and history books.
NB: Vodka if you must, but first try gin
Makes 1 cocktail
INGREDIENTS
2½ ounces Botanist gin or Grey Goose vodka
1 ounce olive brine
1 dash MSG solution (*see note)
½ ounce drinking-quality Shaoxing wine (don't stint here—good Shaoxing can be found in Chinese liquor stores)
3 Castelvetrano olives
DIRECTIONS
In a mixing glass filled with ice, combine gin (or vodka), olive brine, MSG solution, and Shaoxing wine. Stir until well-chilled, then strain into a Martini or coupe glass. Garnish with 3 Castelvetrano olives and serve.
*Make MSG solution by dissolving 1 gram of MSG into 50 grams of water.
Feature photo by Adam Friedlander.