At first glance, ice cream made with kefir—the yogurt-like cultured dairy of the North Caucasus—is weird, but if you were around for whole Pinkberry/Red Mango moment, it's really not. But though Katiushka Melo's cultured ice creams at Culture Cream (her colorful Hudson parlor) share the compelling tang of faddish national frozen yogurts, that's where the similarities end. Instead of pump-your-own fro-yo and a salad bar of candy toppings, you'll find sophisticated, adult flavorings that thoughtfully complement the kefir's lactic tang.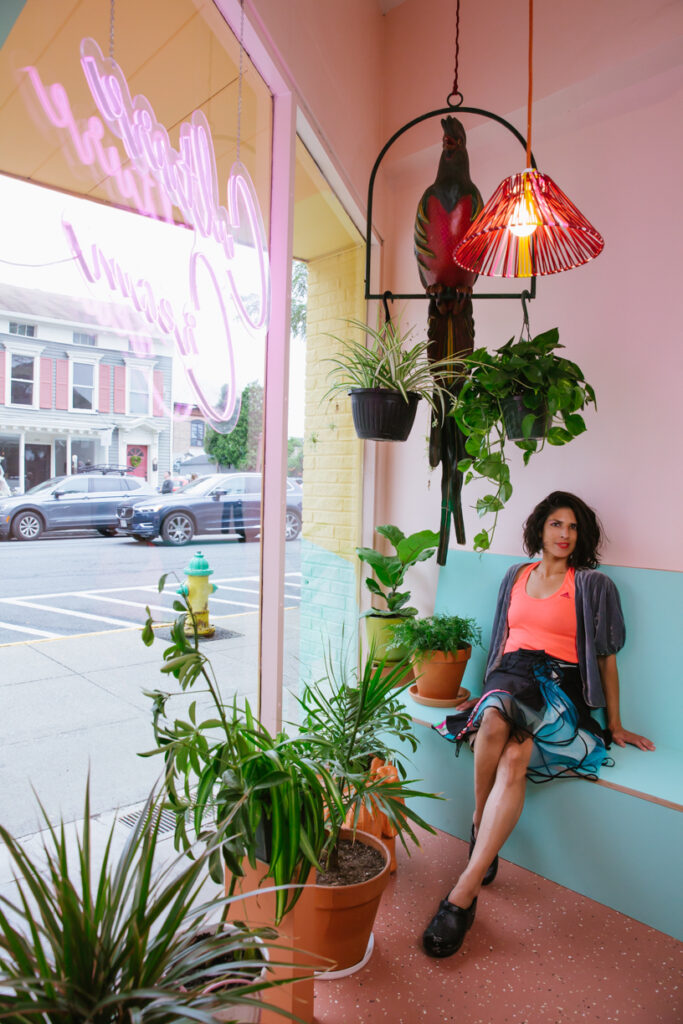 Every product at Culture Cream has a fermented element—and, in some cases, there's a few. Take Melo's coffee kombucha ice cream in which cold-brew coffee is inoculated by a kombucha SCOBY (symbiotic culture of bacteria and yeast, or the flabby kombucha "mother"). This gives the fruity coffee probiotics, some effervescence, and its own tang. 
RELATED: Sandor Katz's Tips for Starting a Fermentation Habit
Behind every flavor lies a lot of experimentation—live cultures are finnicky things. And then there are delicate balances that need to be struck, say, modifying the sourness with sweet, taming the salt with fruit. This presents challenges given the intense flavors that she works with.
While experimenting to land on her miso ice cream with honey roasted strawberries, she had to swap matrixes. "It's not made with kefir, just because there I couldn't find the right balance between the miso and the sourness of the kefir." She also found, to her dismay, that raw milk did not take her kefir grain culture—she suspects the milk's naturally-occurring bacteria battled back and her kefir grains lost. While she used to brew her own kefir, she now buys Hudson Valley kefir from Five Acre Farms in Hopewell Junction, while the kombucha from which she makes her sorbets is by Yesfolk Tonics in Troy.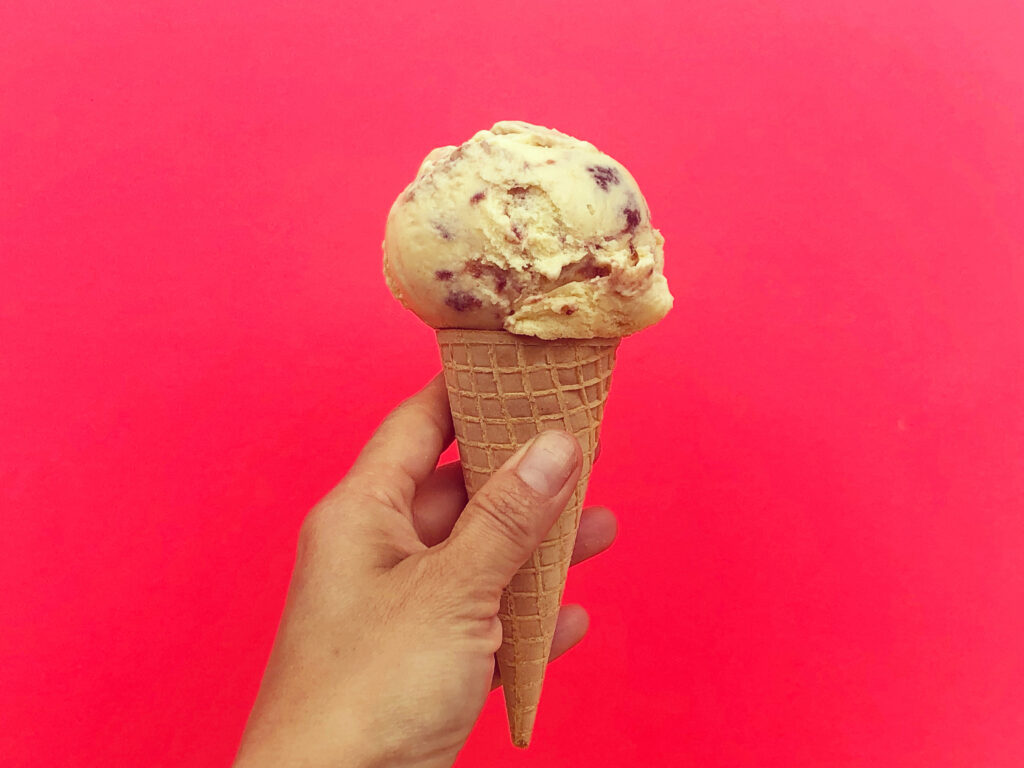 Melo is originally from Chile, which, like the North Caucasus, has a tradition of household kefir cultures that are kept, nurtured, and occasionally shared. The kefir grains, pajaritos, are part of a Chilean household's medicine cabinet. She says, "It's good for you. And I think that it comes from a culture of curing yourself with food in general. You know, like, if you go to a different region in Chile, you eat a spoon of honey so that you don't suffer from allergies." Besides the usual gut benefits of live cultures, kefir has other benefits: it's easily tolerated by lactose intolerant people. 
For all of the high-minded health benefits of ferments, Culture Cream is fun—it's big, open, colorful, and welcoming. That is its intention. Says Melo, "I want it to feel like you walk into the space and you're, like, 'Oh, wow, it's like vacation.' You feel like good—like, you want to lay down and chill." She mourns the disintegration of social life after two consecutive COVID winters and she wants to help. To that end, she opens Culture Cream to artists, yoga teachers, crafts nights, restaurant pop-ups, whatever. "I feel like we can build a community of people here—and I feel like it's so necessary."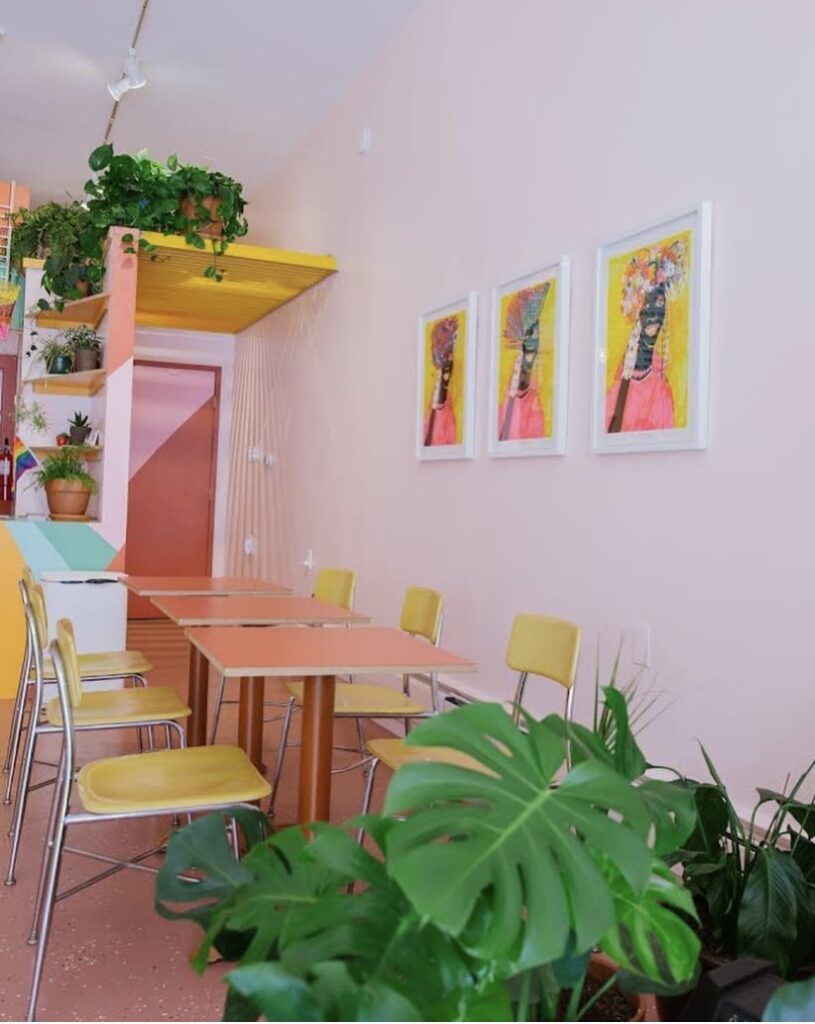 Culture Cream
318 Warren St., Hudson
Feature Photo by Mariana Garay