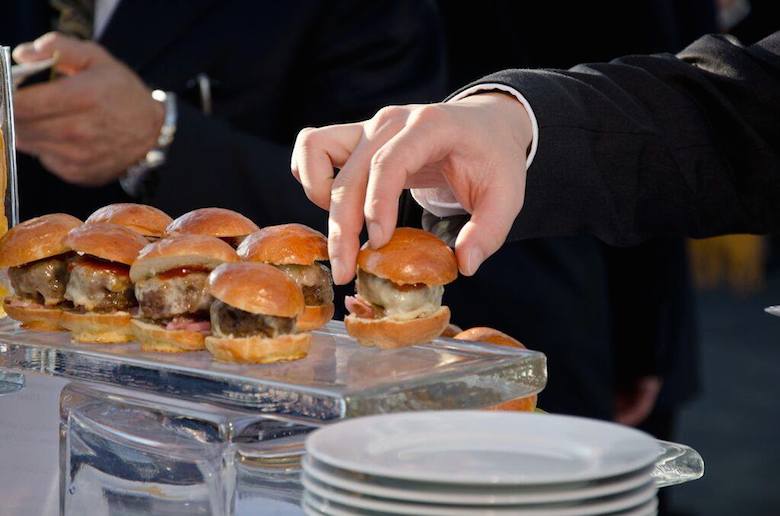 Neuman's Kitchen, the high end catering company with the artichoke logo, is poised to raise its profile through what founder Paul Neuman calls its third incarnation. The company was born as a retail store in 1981 and transitioned into catering fifteen years later. It eventually moved to Chrystie Street, and three years ago it rebranded once more with a recommitment to sustainability. Neuman is punctuating this third phase by hiring a high profile executive chef: he's just signed Robb Garceau, formerly of Jean-Georges, Union Square Events and Great Performances.
"What Robb represents to us is sort of a superstar talent joining us to confirm who we are and the efforts we've made in the last three years to get ready for this next growth phase," Neuman says.  "We're planning to move to a rather dramatically large space, and, if all goes well, the smallest carbon footprint catering kitchen in the USA."
As for Garceau, he's excited to be part of a team that prioritizes sourcing from the Hudson Valley and shopping at the Greenmarket. For him, the appeal of catering lies in the personal relationship he's able to cultivate with clients and in the rapid menu changes made possible by a catering kitchen. "I get bored very easily," he admits, but catering allows him to be creative and see instant reactions from clients. "I like making sure we exceed their expectations… it's in my DNA," he says.
Neuman's Kitchen places emphasis on the creative storytelling. They have their own workshop and fabricator, and recent projects have included the reconstruction a butcher shop from 1908 and a set of curved wooden waves. "A lot of the design starts from not being able to find anything we like," Paul Neuman admits as he excitedly describes a new way to display self-serve ice cream. "Sometimes I'll send an idea downstairs and it comes back to me much better than how I imagined it."
Visit their website to see a gallery of recent events, and don't miss their pragmatic how-to videos.