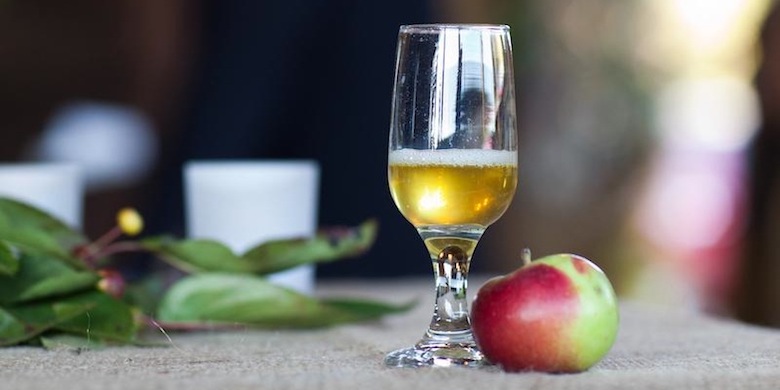 It's around this time of year when the city's farmers markets transform into a veritable apple fest. There are tables loaded with dozens of varieties to be purchased raw or as donuts, cakes and pies.
In recent years, now's also the time when we celebrate our local bounty with Cider Week, or an annual observance dedicated to all things to the eponymous beverage, which runs from October 21 through 30 this year. Drinks made from the apples are often pushed to the mainstream sidelines by craft beer, wines and distilled spirits, but these thoughtful and delicious events aim to change that.
There are some new highlights this year including "Cider Revival and La Grande Fondue," or a collaboration with cidermakers and Murray's Cheese Bar on Monday, October 24, from 7:00 to 9:00 p.m. Guests will enjoy cider from more than 25 New York State producers accompanied by fondue and other cheesy bites as they sit fireside at The Bowery Hotel.
Read more: New York's Native Cider Apples
The event is also a fundraiser for the New York Cider Association, which hopes to continue its work as a state-level association focused on creating a "business-friendly environment and understanding of what cider is on the part of the consumer" while apple producers and cidermakers can focus on what they do best. The organization "reaches into all corners of the state to engage cidermakers by providing support and market development for their NYS craft beverage product," according to Jenn Smith, the executive director of the NYCA.
We couldn't be more excited for Cider Week's return, and in addition to La Grande Fondue, there's a bevy of unique events that you can browse here.