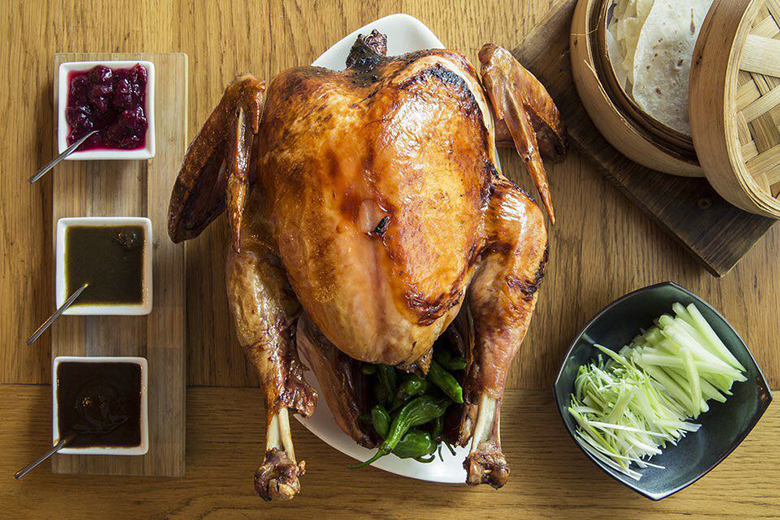 The Upper West Side encompasses a large swath of Manhattan, from Columbus Circle up to Morningside Heights, and is blocked on the west by the Hudson River and the east by the entire length of Central Park. But in all these blocks, many will say, there is nowhere to eat. It's true that the area is awash in chains both local and national: If someone's craving Chipotle, Shake Shack, Magnolia Bakery, the Smith, or Parm, the choices are easy.
Yet I would hypothesize that the rumor of there being no good food says more about the reasons why many who live beyond its perimeter find themselves within its boundaries than it does about the options. There is Lincoln Center, the Beacon Theatre, the Metropolitan Opera House—all places one goes for a night out, likely with limited time to squeeze in dinner after work. No one makes their best decisions under such circumstances. Here, though, some options to take the edge off.
Bustan
487 Amsterdam Ave.
This Mediterranean restaurant received a restaurant award from Wine Spectator in 2018, so you can expect that list to be on point and well-paired with dishes like burrata with Moroccan beets, cured sardines with preserved lemon, fennel, dill and pickled onion, and regional breads served with hummus, tzatziki and more.
https://www.instagram.com/p/BvcHB5QBQUB/
Café Luxembourg
200 W. 70th St.
A go-to in the area since 1983, Café Luxembourg provides the requisite bistro comfort, warmth and steak frites, making it a very easy choice when squeezing in a meal in the neighborhood. French onion soup, a Brussels sprouts salad, coq au vin, burgers and an omelet round out a menu that's predictable in the very best way.
Jacob's Pickles
509 Amsterdam Ave.
The pickles are really, really good, but there are other things to eat here, too. There are also biscuits, beer, pancakes for brunch, hush puppies, matzo ball soup and all the comfort classics one could want.
https://www.instagram.com/p/Bs8x9nvhGvW/
Leonti
103 W. 77th St.
If Italian is what you're after, there are plenty of options in the neighborhood, but Leonti is a newer opening that has quickly become beloved for its fresher take in what can be a neighborhood heavy on the classics. The small, seasonal takes on Italian cooking offer diners choices such as Roman artichoke lasagna, cinnamon-scented fettuccine, turbot al forno and salt-baked whole branzino.
Manhattan Cricket Club
226 W. 79th St.
While it would be fair to lament that lack of excellent cocktail options on the Upper West Side, just head to this semi-speakeasy, upstairs from Australian restaurant Burke & Wills, where superb martini service comes at a reasonable $16, and there is an ample selection of house cocktails in addition to a food menu.
https://www.instagram.com/p/BjQx6zsAN4e/
Peacefood Café
460 Amsterdam Ave.
Never mind its name: Peacefood, which has both uptown and downtown locations, won't be found on most lists of the best plant-based food in the city, but it's a go-to for every longtime vegan for the superb takes on all the classics, like a tempeh avocado sandwich, chickpea fries and a long list of housemade desserts (including excellent raw options). The dream of the '90s? It's alive and well and quite tasty here.
RedFarm
2170 Broadway
The uptown location of what has become a New York Chinese staple provides a bevy of fun options for any diet, from Katz's Pastrami egg rolls to Chinese broccoli with superior shiitake mushrooms to mussels with eggplant and okra. Here guests can also be assured a very good cocktail.