Upon entering Pine & Polk, you wouldn't be blamed for thinking that it's just a cute, little provisions shop. You might wander through the store, taking in everything from the freezer of ice cream from Miss Mona Makes Ice Cream to Fat Gold olive oils to cookbooks and an array of spice mixes, teas, coffees, snacks and condiments. But if you were to saunter over to the section of wall holding shelves of chocolate bars, you might find yourself surprised when that part of the wall suddenly opens and people emerge.
Curious, you'd want to walk through that door and see where they came from. On the other side, you'd find a stark juxtaposition to the store you just left. Where the shop was light and airy, PS, the bar you've now entered, is dark and moody, filled with deep blues and lit candles. It's a real vibe, and you know you're going to need to see a drink menu right away.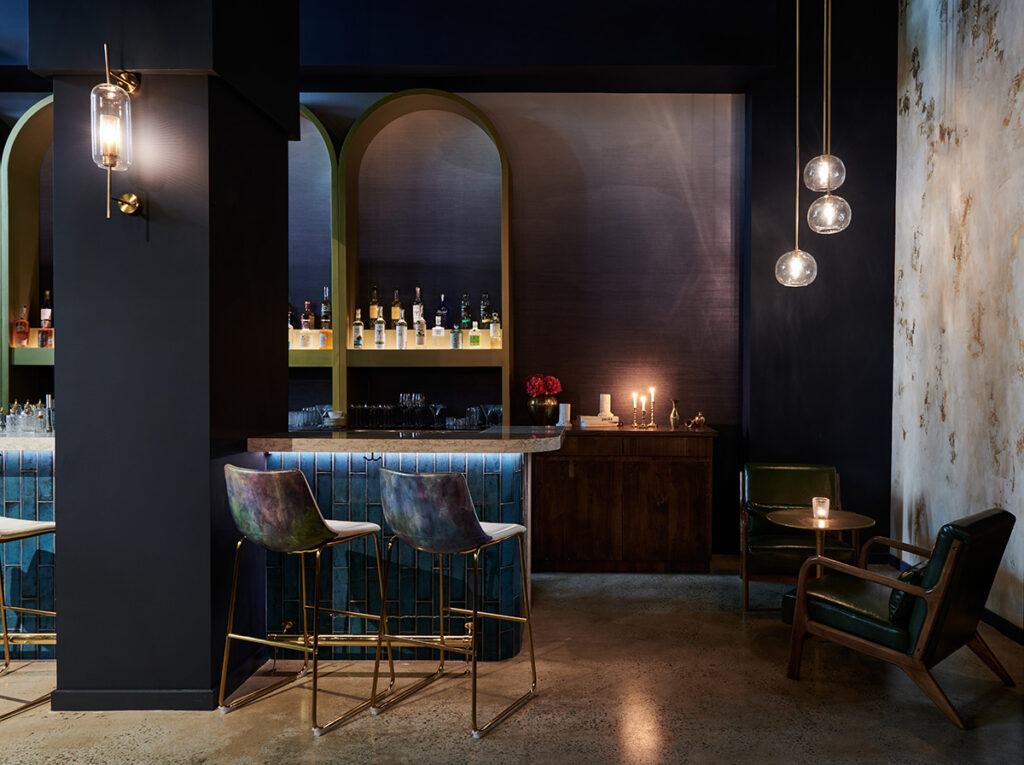 On PS's menu, you'll find house cocktails as well as classic ones, all under fun, creative names. Try the Atlas Shrubbed, a house cocktail, if you like somewhat-fruity vodka cocktails. It's made with some seriously cool ingredients, including dandelion mead and blackberry bay leaf shrub. For whiskey drinkers with a little bit of a sweet tooth, try the Tales of a Gold Rush, with bourbon, Licor 43, honey, lemon, meadowfoam and toasted marshmallow. And if you're not into alcohol really, but you've suddenly ended up at this bar, PS can make most of their drinks nonalcoholic. Or you can talk to your server about what you like, and they will help come up with something you'll love.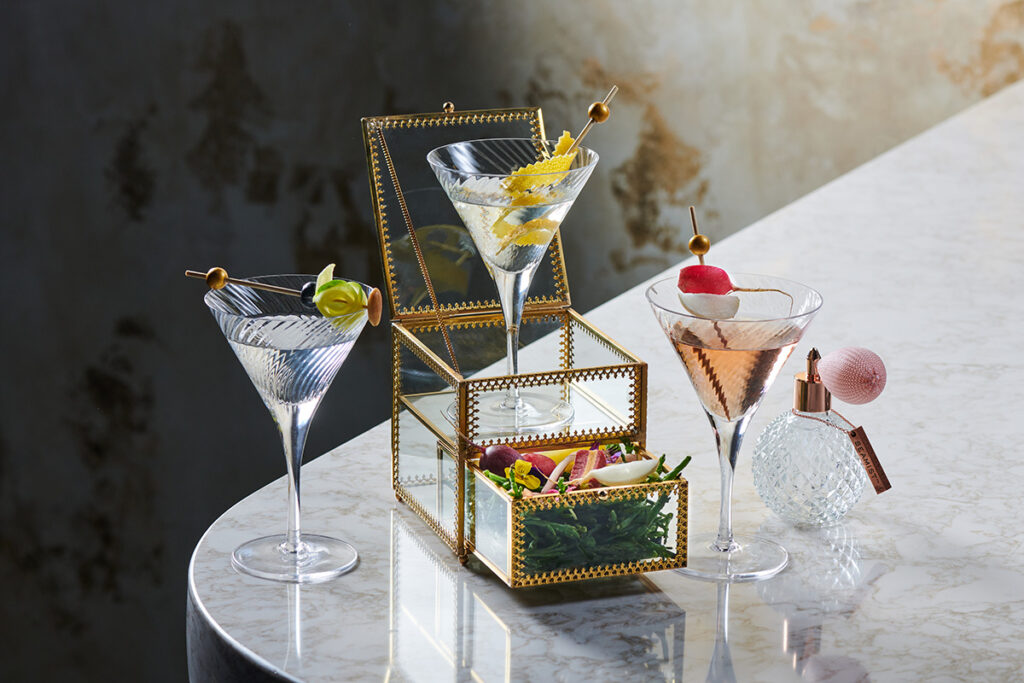 If you were thinking of just getting a drink, I'd urge you to stay for some food. PS offers five savory charcuterie boards and one dessert charcuterie board. You can get a board with snacks like popcorn and pretzels, or one with seafood or one with veggies. You can also get the Pine & Polk board, which hosts delicious cheeses (my favorite was a camembert from Saxelby's that tasted and spread like salted butter), fruits like grapes, berries and thin apple slices, local honeycomb, blueberry bourbon jam (which you can buy at Pine & Polk), and peppery housemade crackers.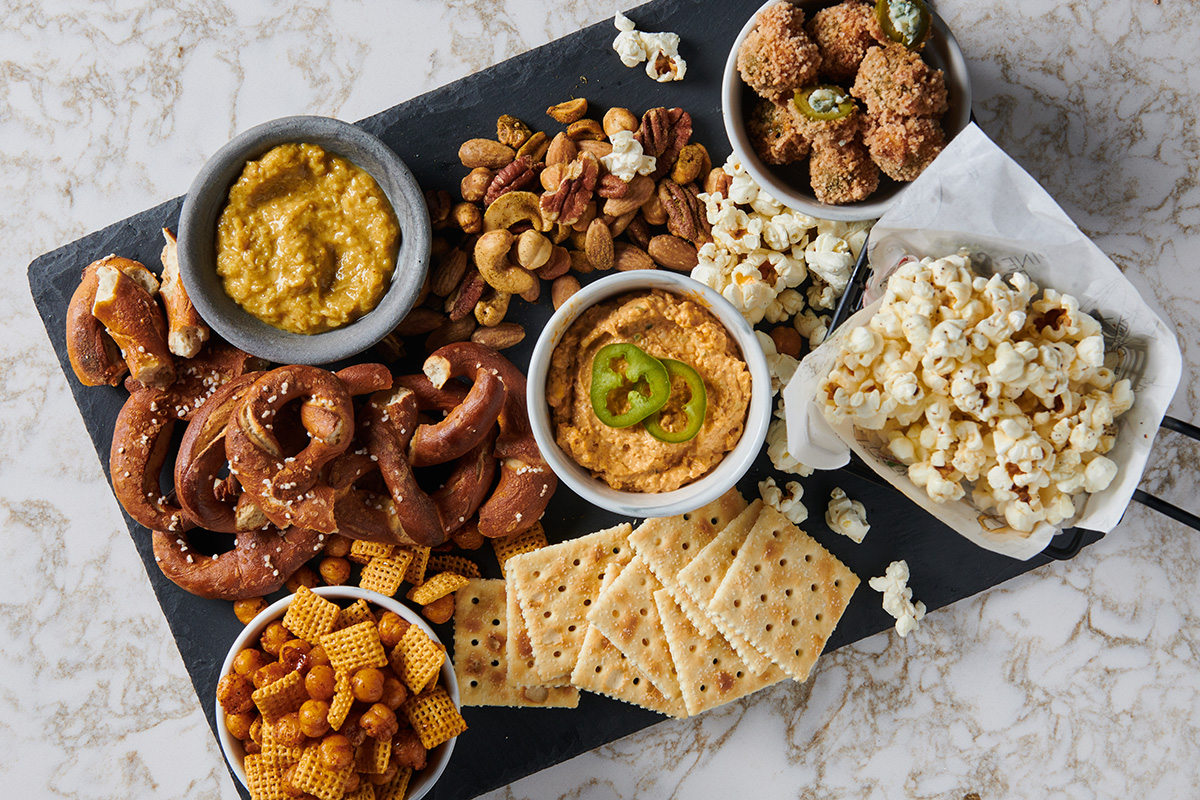 If whatever reason charcuterie boards aren't your thing, they also have sandwiches, tuna crudo, ricotta with balsamic, asparagus, sugar snap peas and mint with toasted sourdough slices, fried blue cheese olives and umami root vegetable fries that are perfectly seasoned and totally addictive.
RELATED: From the Archive: How Anne Saxelby, Brought American Cheese to America
You can even stay for dessert! PS offers a milkshake du jour that you can made boozy, an ever-changing selection of Miss Mona ice cream, a dessert charcuterie board with chocolates, nut butters, fruit and chocolate coconut halva, and for those who just want a little bite, a single square of dark chocolate.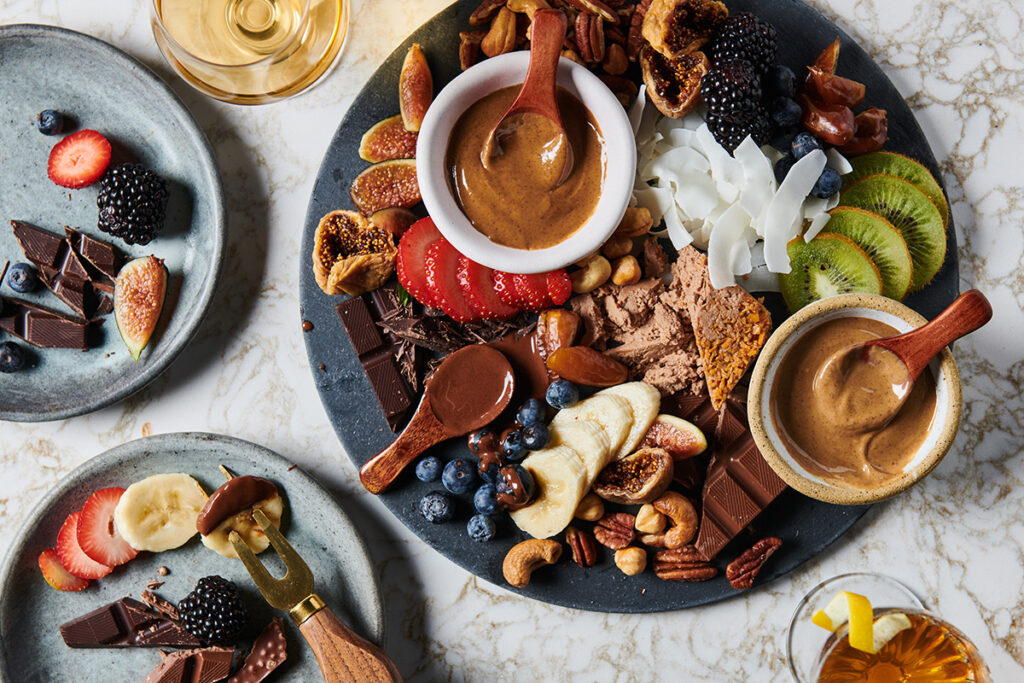 To exit PS, of course, you have to go back to where you originally came from—Pine & Polk! Since you've gotten to sample some of the products, you might look at them with new eyes. Now you know how you might utilize an umami seasoning mix, for example, or you might've just discovered a cheese that absolutely deserves a spot in your fridge. Either way, you're bound to walk out with some goodies. And it's just as well; why not continue the fun at home?