Having grown up as a closet gourmet in Johannesburg, South Africa, Daniel Sklaar ostensibly came to New York City for a career in finance. But the founder of Fine & Raw Chocolate laughs, "Actually, I had a picture of a Carnegie Deli pastrami sandwich on my inspiration board since I was 5 years old. That's the real reason I came to New York."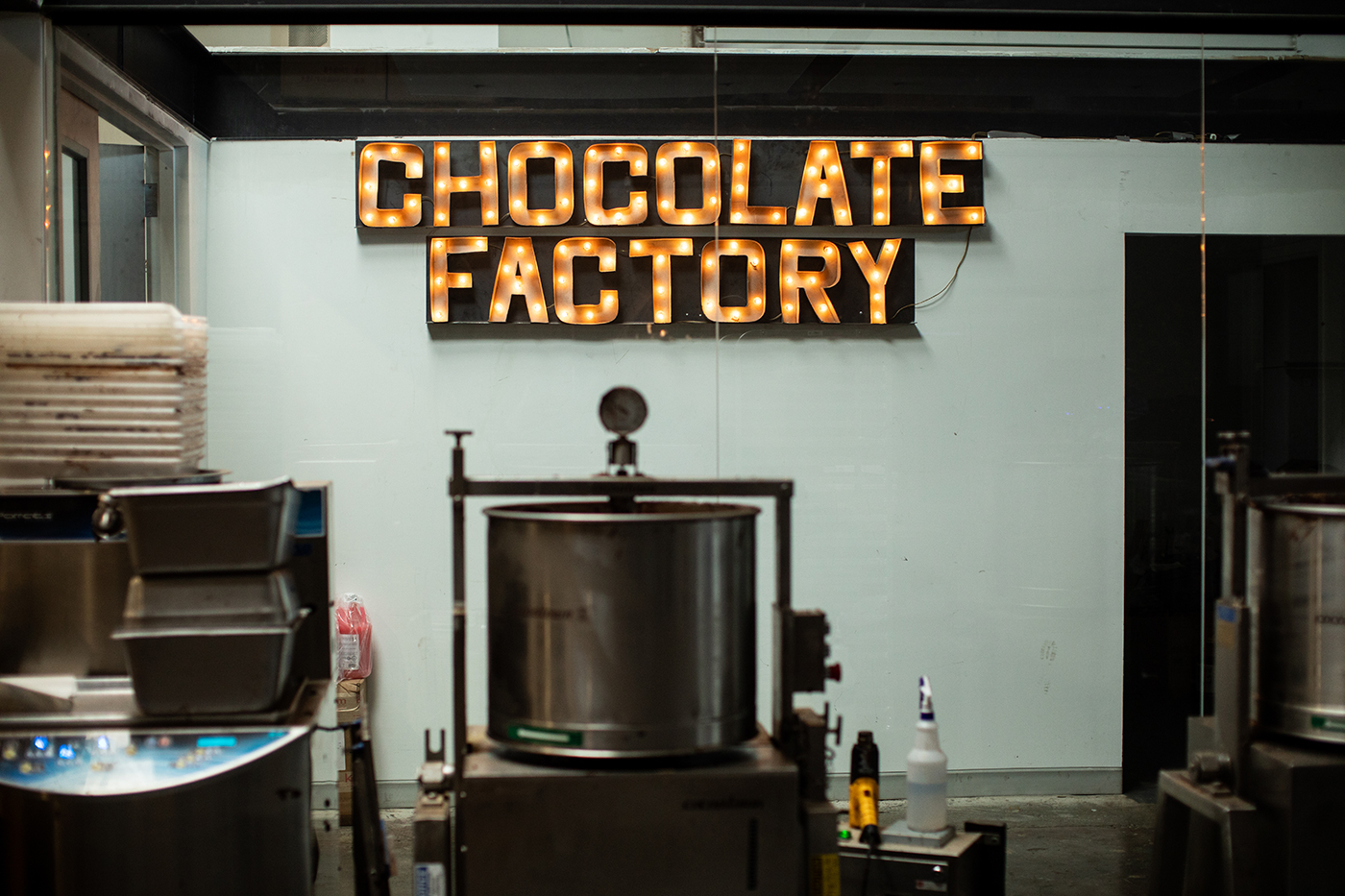 Predictably unhappy in finance, Sklaar left New York in 2006 to travel. Like many corporate refugees, he wound up in food. Upon his return, Sklaar started making raw chocolate truffles in his loft in Williamsburg. In 2007, Fine & Raw Chocolate was born.
The "raw" in Fine & Raw is something of a misnomer. Sklaar and company do roast some of their organic cacao beans under lower temperatures and for longer durations than common in standard high-heat processing. This gentler process retains more of the cacao's inherent properties. Says Sklaar, "Raw chocolate is an amazing source of antioxidants. We're basically looking to maintain those while playing with the unique flavor profiles of raw chocolate." Fine & Raw offers chocolates using both "raw" and combinations of "raw" and conventionally roasted, beans.
At Fine & Raw, the process starts with 150-pound burlap sacks of raw cacao beans sent directly from farm co-ops. "We'll roast the cocoa beans to our specifications and then we use stone grinders, which—I think—is a beautiful way of making chocolate." The beans pass and repass through stone grinders continuously for three days, a refining process that transforms a chunky bean paste into what we think of as chocolate: a satiny, complexly aromatic product that melts on the tongue.
Fourteen years into Fine & Raw, Sklaar remains obsessed. "Oh my gosh, I eat Fine & Raw chocolate every single day." Though the work is hard, he takes daily inspiration from his 12-person crew. "We have such a great team at Fine & Raw, it's inspiring to work with people who are also passionate about what they do—it's like the passion is infectious."