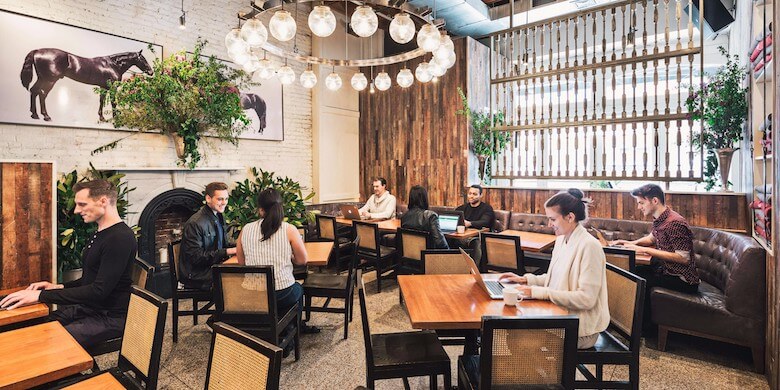 In six hours the dinner rush will just be starting at Saxon + Parole. The bar will be humming, servers will flit between tables, the kitchen will be dishing out entrees including the Impossible Burger. But, right now the restaurant is humming with a different type of energy; writers, startup employees and more using Saxon + Parole as a co-working space.
The restaurant is one of 15 in New York City and five in San Francisco that open their doors to remote workers during the day through the co-working space Spacious.
"I'd see a restaurant closed until 5 p.m. and a coffee shop next door overflowing with people, it seemed like such a natural fit," said Preston Pesek, CEO and co-founder of Spacious, who has a background in commercial real estate.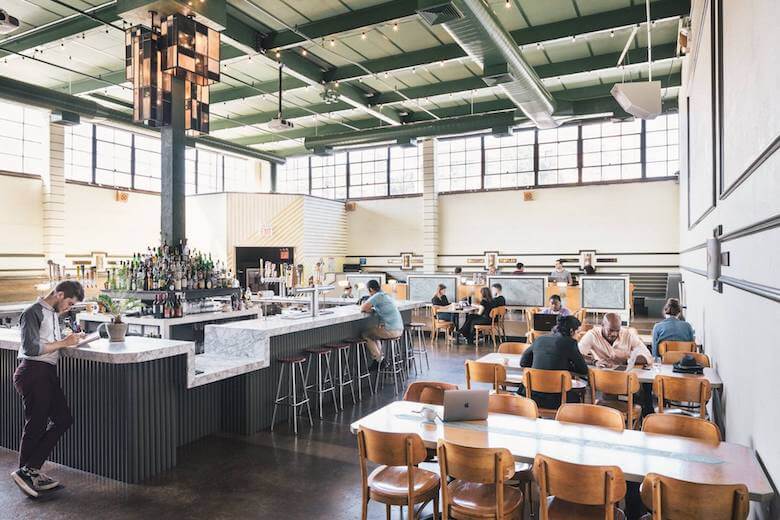 Much like with other co-working companies, you can pay for a monthly ($95 on sale through Jan. 15), three-month ($119 per month) or annual membership ($999 per year). Spacious provides high-speed wifi, power plugs at every working station and unlimited coffee and tea. You can bring a guest and even reserve meeting rooms. On any given day you simply wake up, check out open spaces and head there.
Spacious, which according to Pesek, will grow the number of coworking spaces in 2018 and also possibly expand to new cities, is selective in choosing restaurants. For instance, restaurants serving only dinner work well, but they also want the spaces to have plenty of seats, a layout and design that works well for remote workers and they are also looking at the location of the restaurant and its overall reputation.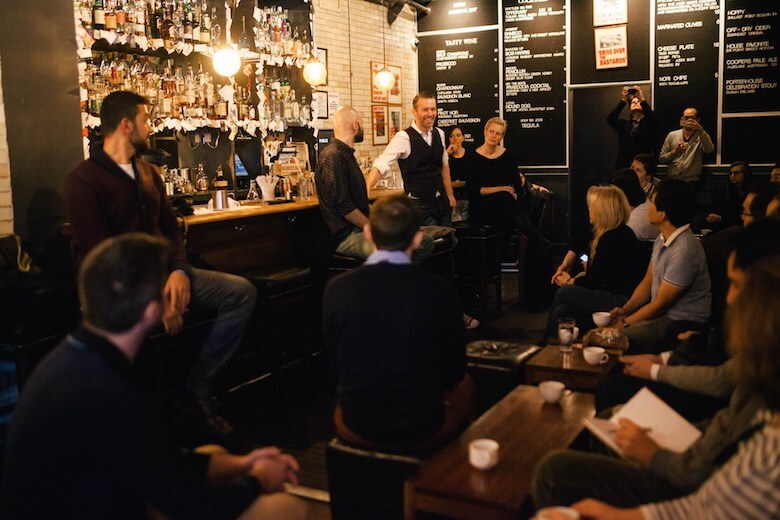 "We want to preserve their current state of normal without disrupting their operation," Pesek said.
Restaurants get a share of the on-site profits, are featured in Spacious' paid advertising and get to expand their customer base. Like other co-working spaces Spacious also offers a series of members events including happy hours and Founders Friday, a weekly conversation for entrepreneurs.
The only danger is how seamless going from work to happy hour now is.