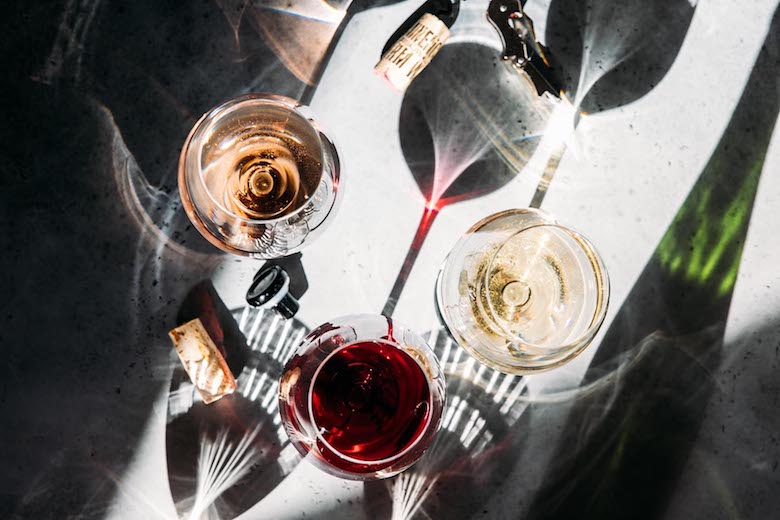 Oktoberfest 2019 at Watermark, starting September 13
It's not October yet, but it's always Oktoberfest somewhere. If you want to get ahead of the curve with your stein clinking and pretzel chomping, head to Watermark at Pier 15 for an Oktoberfest celebration in September. The festival bills itself as a slice of Munich in New York, with German beers, brats, and pretzels—plus the famous stein-holding contests. If you can take your eyes off the lederhosen, you'll be rewarded with the Watermark's panoramic views of the Brooklyn and Williamsburg bridges.
Watermark Pier 15, 78 South Street. See event page for prices and dates. Info: 
Culinary Passport: Africa, September 14
Join Chef Keesha O'Galdez and wine expert Lea Faith Williams for an evening of fine dining and wine tasting.  The four-course dinner draws inspiration from ingredients found on the African continent, although the produce itself comes from closer to home—Harlem Grown will be providing the veggies. Each course will be accompanied by Williams' selections from Harlem Wine Gallery's South African section. Part of the evening's proceeds will benefit Harlem Grown, a nonprofit providing children with mentorship and lessons in urban farming.
Harlem Wine Gallery, 2067 Adam Clayton Powell Jr Blvd. Tickets $80.
For the Love of Agave Tasting Party, September 17
Expert tequila drinkers and those just dipping their toes into the spirit will feel at home at Añejo Tribeca's celebration of all things agave. The tequileria will be offering over 30 different expressions of unusual, hard-to-track-down tequilas and mezcals. If you'd rather not drink your tequila neat, there will be specialty cocktails on hand, along with tacos and light bites from chef Ricardo Camancho.
Añejo Tribeca, 301 Church Street. Tickets $30. 
NYC L'Apero Wine Trail, September 18
Step into a secret Manhattan location for a chance to taste some of the hidden gems of French wine. A selection of natural, organic and biodynamic wines from different regions will be paired with traditional French pre-dinner bites, like cheeses, charcuteries, pâtés, and marmalades. You'll learn about traditional and contemporary winemaking methods, French wine culture, and the newest directions in wine production.
Meeting near Lincoln Center. Tickets $90.