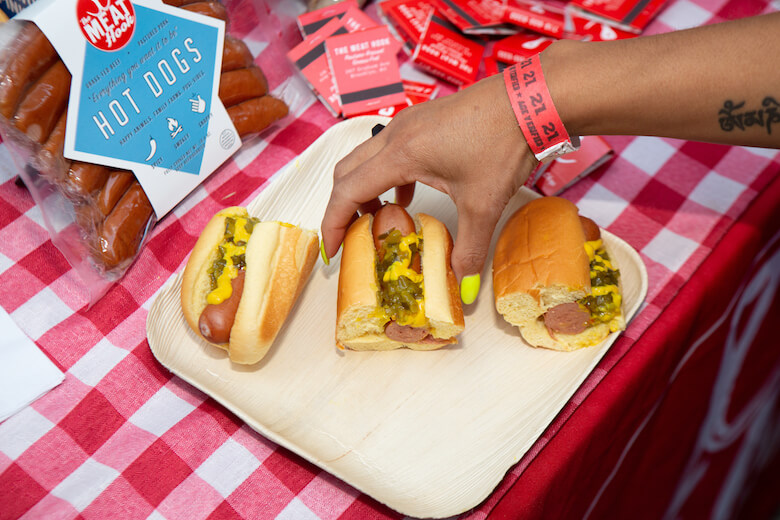 For the second July in a row, we found ourselves at 28 Liberty for Good Beer. This year, the beautiful weather stuck around the whole time, which meant we all got to comfortably and leisurely enjoy tastes from 40+ vendors while basking in a balmy summer night.
Not a single stand disappointed—of this I'm sure as I made it my mission to stop at as many booths as I could; I lost count after the second dozen, though—and the options were both plentiful and diverse. Brewers representing the entire beermaking spectrum were in attendance, from large to small, international to local, which made the event feel like a delicious metaphor for our fair city.
Case in point: Chinese favorite Tsingtao was positioned directly across from fellow Good Beer newbie 1911 Established, the longtime upstate New York distiller, who shared their new rosé hard cider. Just a few booths down from them was the very modern and sustainability-minded Toast Ale, who uses surplus bread to make their beer. And über local brewers like Interboro and SingleCut stood shoulder to shoulder with friendly rivals to the east Blue Point and Montauk.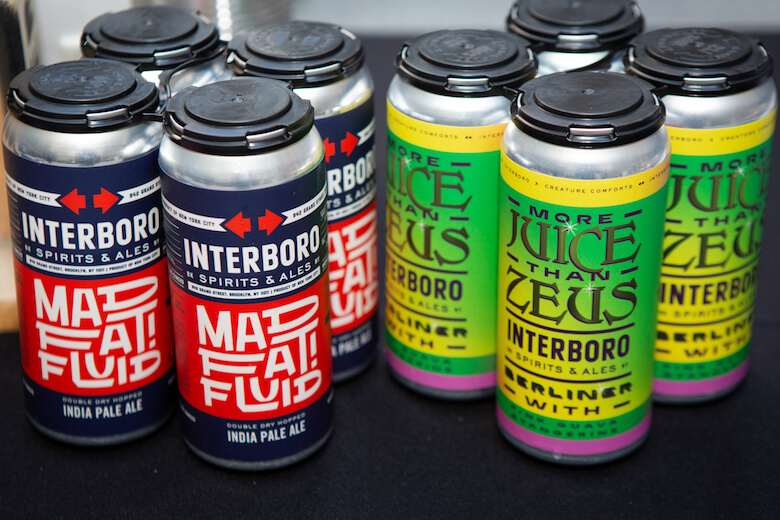 Lest you leave thinking Good Beer didn't also mean good food, every vendor who came to feed us did it right. Like our beer options, the foods on offer spanned continents. Spicy and salty flavors seemed to be the unofficial theme of the night, as evidenced by my personal favorite bites of the night from Little Tong, whose salted cucumbers with bang bang sauce, chili and fried garlic were so perfectly integrated that I went back for more three times, and Blue Smoke, whose pimento cheese-sausage-jalapeño crackers were a master class in hors d'oeuvres preparation. My patience in waiting until the end of the night to taste the sweet treats paid off when JoMart Chocolates' beer truffles and beer and pretzel caramels melted in my mouth as I departed, sufficiently buzzed and appetized, into the gorgeous night.
If you missed Good Beer this year, worry not: You can still get a taste of the event at Manhatta, Danny Meyer's new restaurant on 28 Liberty's 60th floor, where Kronenbourg 1664 Blanc, the winner of the Good Beer 2018 tap contest, will be available on draft.
And of course, if you don't want to miss our future events, subscribe to our newsletter and keep following us on Facebook, Twitter and Instagram.