Recently, I was scribbling down a list of ingredients before heading to my neighborhood market on a cold winter day with the goal of a warm bowl of Khao Soi on a cold winter night. About three-quarters of the way through the list I ran into "shrimp paste" and my scribbling was immediately halted.
"Crap, the market isn't going to have that," I thought. And so I moved on from the Northern Thai dish I set out to make to an Italian-style gravy. You can always count on the grocery store for canned tomatoes.
A new online marketplace aims to put a stop to these dinner plan woes by making generally difficult-to-find, international specialty ingredients more accessible. Snuk Foods was founded by entrepreneurs and world travelers Betsy Fox and Scott Cantini and launched in the last month.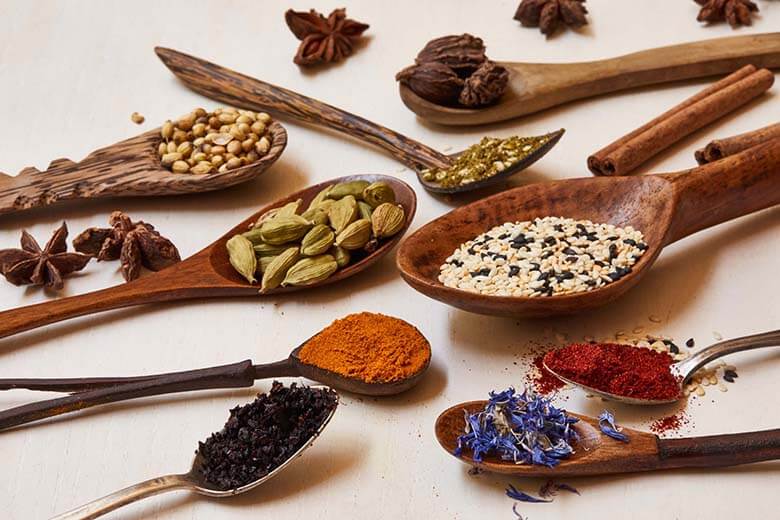 "We started Snuk because we saw a gap in the market, personally," says co-founder Betsy Fox.
She often returned home from trips to Asia or the Middle East with a desire to re-create authentic dishes but was met with challenges.
"If you want to cook a Persian meal, you have to go to four different stores to put that meal together," says Fox.
When you live in New York City, one of those four stores to visit is Kalustyan's, which is why it was one of the first suppliers Fox approached.
"I went [to Kalustyan's] and said, 'If you were to build meals from these regions, what ingredients would you need? What do you have? Which of those are the hardest to find?'"
From there, the Snuk Foods team added sourcing partners and skilled producers from around the world. The online marketplace launched with a carefully curated catalog of 2,200 products, but more items, and suppliers, are being added constantly.
Currently the top sellers after the first few weeks in business include Conservas La Brújala, specialty basmati rice provided by Kalustyan's, Koska's rose-flavored Turkish delight, O-MED yuzu oil and vinegar and snacks like fruit leathers.
Some of the most popular choices remain a mystery, even to the founders. "There is a mulberry syrup form a Lebanese producer [Mymouné], I'm not exactly sure what you do with it, but it is just flying off the shelves."
In the future, the top-selling ingredients will likely change as Snuk publishes information, recipes and stories about these specialty foods. (Editorial operations including a digital magazine, Caravan, are helmed by award-winning journalist Max Falkowitz, a former editor of Saveur and Serious Eats.)
Fox says there is nothing worse than buying a spice, using it just a few times and throwing it out. She doesn't want that scenario for Snuk customers.
"After you order your ingredient you'll get an email with a recipe or a little bit about how to use it," she says. "We want this site to be more than just products, we want to teach you."
Of course, the exact shrimp paste I needed is available from Snuk for just $4.99 but with shipping to New York City starting at $11.99 I needed to find a few more hard-to-find ingredients to make the investment worth it and round out my pantry.
Photos courtesy of Snuk Foods.