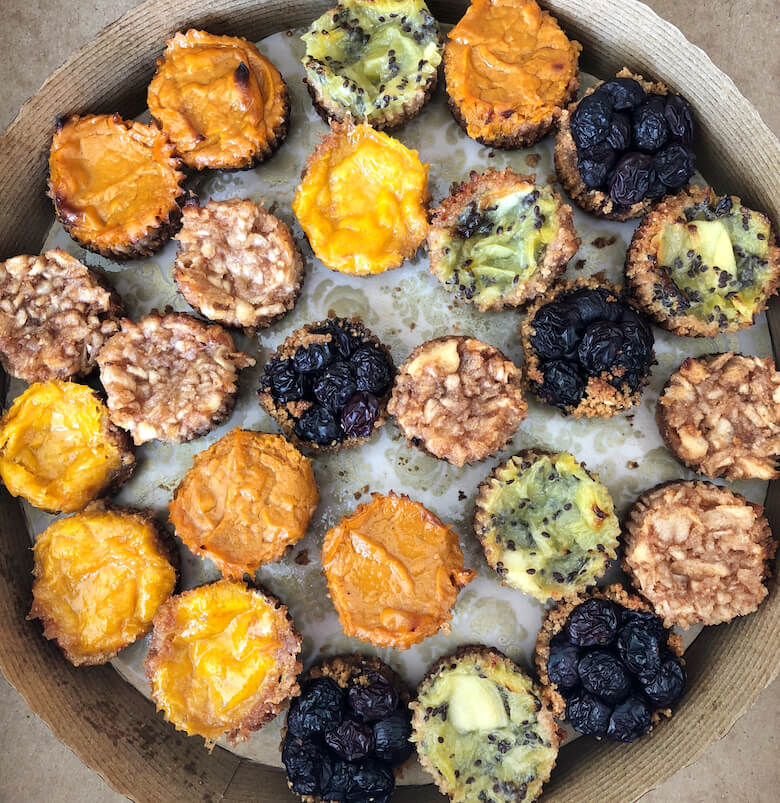 What do you get when you combine environmental activism with nutrition? You get pie, of course. And Melani Tankel wants you to know that it's possible to be a plant-based environmentalist with an eye on the sweet stuff.
In 2000, Tankel, the founder and principal of the nutrition consulting company Plant Your Base, received her certificate from the Integrative Institute for Nutrition. "I was on a path torn between corporate life and yogic life. But I was always in the health world. I had experimented with raw food, plant based, pescatarian… I was my own classroom," she says.
For a while, the corporate world won Tankel's heart. In 2005, she moved to Park City, UT—a place she described as "very healthful, very vegan, very plant-based"—to work with a green company in real estate sales. She became a certified LEED Green Associate and made it her mission to teach people about climate change and global warming.
Working in a green field, as Tankel saw it, was intimately connected to her own lifestyle choices. "I quickly connected what I was eating to how it affected the world around me," she says. She found that if she made more mindful choices, she could help to improve the world.
Now, nearly 20 years after Melani Tankel first set foot in a nutrition classroom, she has developed Wild Pie, the culmination of her research and experimentation. Made with fewer than 12 ingredients—all of which are organic, non-GMO, local (she sources most ingredients from farmers markets), and grown without pesticides—these bite-size desserts highlight produce at its ripest. Because they're largely fruit and vegetable, along with a graham cracker crust bound by almond flour, coconut oil and maple syrup, pies can be frozen and held for later consumption—or, better yet, frozen and shipped.
Pies will hold for about a week in the refrigerator, as any piece of decent, fresh produce would. Flavors rotate with the seasons, so indulgers can expect to see a reflection of whatever is popping up at the market. Fall flavors include, for instance, a series of pumpkin and winter squash pies. Tankel, currently living in New York City and the company's sole employee, produces her pies in both Brooklyn and Park City, where she keeps commissary spaces.
Melani Tankel's Wild Pies are currently available for order over email. Send order requests to mt@plantyourbase.com or send an Instagram message to @plantyourbase. A website, as well as a list of retail locations, is forthcoming.