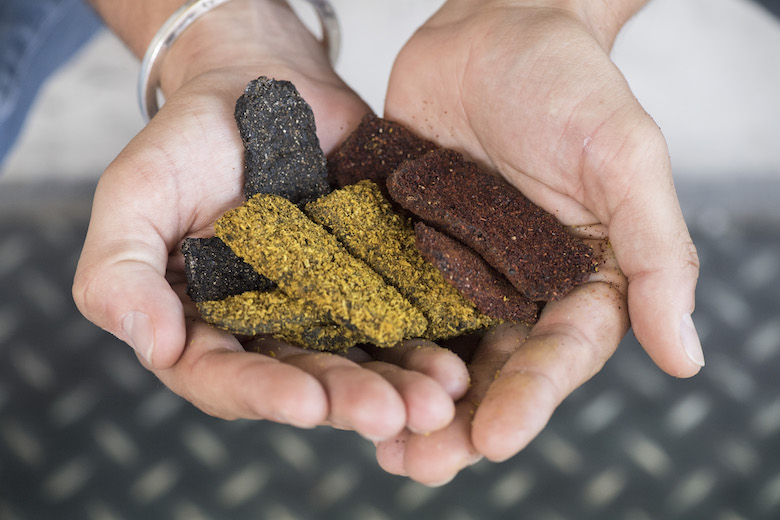 Editor's note: We kicked off our first annual Food Loves Tech event last summer in Chelsea—here's a recap. We're bringing a taste of the food and farming future back this year, but just across the East River at Industry City. This story is part of an ongoing series about technology's effects on our food supply.
My mouth is hit with pleasant briney, salty notes, an almost corn-tortilla chip of the sea taste but softer and chewier as I bite into a piece of Beyond the Shoreline's sea salt kelp jerky.
These days kelp seems to keep popping up on menus. Grand Central's Great Northern Food Hall sources it from forager, Tama Matsuoka Wong of Meadows, while out in Greenport chef Noah Schwartz hosts tasting dinners with it, but outside of restaurants kelp as a standalone ingredient isn't so mainstream.
That's something Beyond the Shoreline is hoping to change.
"How do we do something interesting with kelp and make it into a real crop" chef Will Horowitz of Beyond the Shoreline said in a recent interview. The answer, for the East Village-based food company is kelp jerky.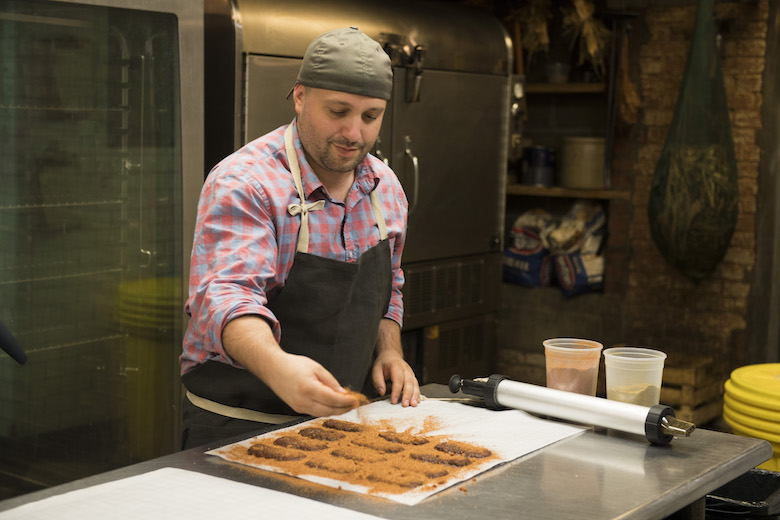 "Jerky is an easy product to get acquainted with and it's high protein, rich snack," Horowitz who is developing the recipes for Beyond the Shoreline's kelp jerky using kelp from GreenWave in Connecticut and Ocean's Approved in Maine, as well as mushroom stems sourced from food scraps from growers.
Beyond the Shoreline is currently taking orders for three flavors of its jerky snack (original sea salt, a sweet maple barbecue and a spicy High Thai'd  turmeric, coconut and lime) through PieShell, with shipments expected to begin in December.
"We want to unlock the potential for seaweed in the U.S., and create a new market for seaweed beyond nori chips and rubbery, clear kelp noodles," said co-founder Courtney Boyd Myers.
Kelp, according to Beyond the Shoreline is a natural source of vitamins A, B1, B2, C, D and E, as well as minerals including zinc, magnesium, iron, potassium, copper and calcium. It's also sustainable, requiring zero-input, no fresh water, fertilizer, feed or arid land. And kelp jerky might just be the beginning.
"We already have recipes in the works for kelp and mushroom based burgers and sausages, as well as kelp soups, noodles, and salads,"  Boyd Myers said.