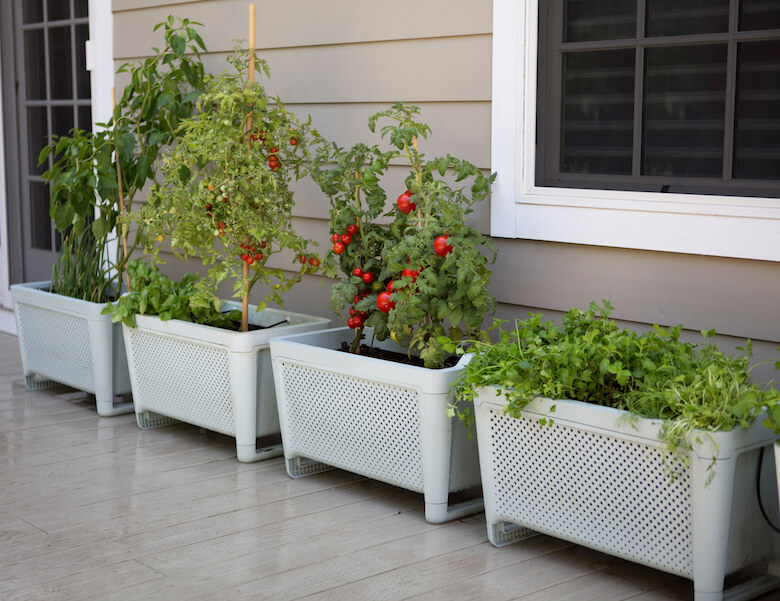 Editor's note: We kicked off our first annual Food Loves Tech event last summer in Chelsea—here's a recap. We're bringing a taste of the food and farming future back this year, but just across the East River at Industry City. This story is part of an ongoing series about technology's effects on our food supply.
Kitchen gardens are one of those things that seem brilliant in theory but daunting in the reality of city living. Grow, an East Village-based smart gardening company launching this fall, can't make your apartment four times bigger or give you access to the outdoors, but it is trying to make growing your own produce a little easier via tech.
Retailing for $199, Grow Duo is a planter that comes with basically everything you need to create a kitchen garden: soil, seeds and nutrients. But Grow Duo's built-in sensors that work with a free iOS/Android app give an age-old process a digital upgrade; the app provides personalized recommendations such as when to prune or harvest and a self-watering feature ensures the garden receives the exact right amount of water at all times.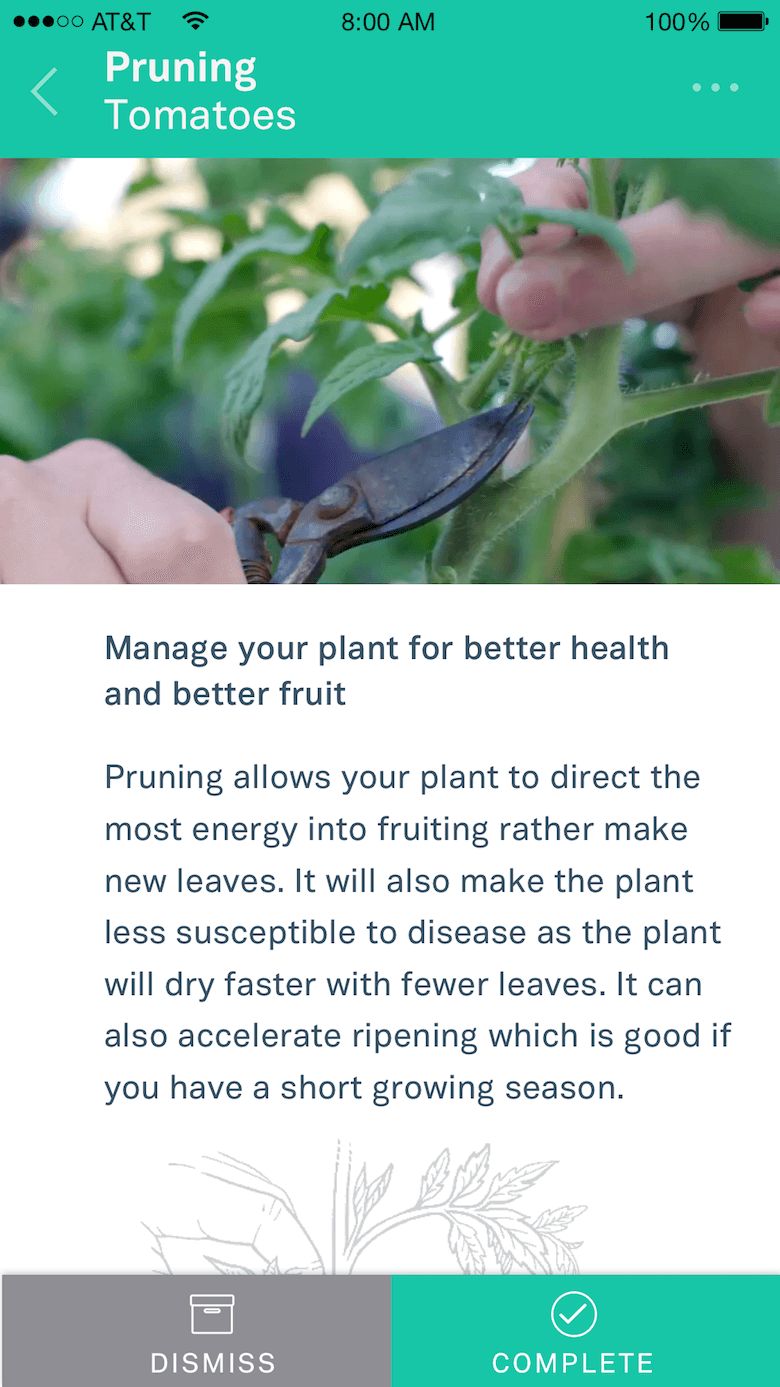 "It's incredibly easy to use" Grow CEO Idan Cohen promises. "It only takes about 10 minutes to get your Grow Duo up and running: connect it to a water source using supplied adaptor, pair it with your phone and follow the instructions to start planting and growing."
Cohen grew up in Israel and is an enthusiastic cook. After moving to New York he wanted to grow varieties of the vegetables and herbs he was used to cooking with back home but after struggling through multiple trips to Home Depot, he decided there had to be a better way and spent two years working on a solution.
https://www.instagram.com/p/BY8boi2D_Yy/?taken-by=hellogrow
"We are trying to create the perfect balance between automating and guiding, helping people actually learn how to grow while eliminating confusion and simplifying the experience," Cohen said.
Grow Duo works with fruiting plants and root vegetables such as tomatoes, eggplants, cucumbers, peppers, carrots, radishes, beets, celery, onions, peas, beans, strawberries and many leafy greens and herbs. Each plant kit comes with a seedsheet or seedling, but Grow Duo is an outdoor product and requires a connection to a water source either a hose or faucet. Each kit is two feet wide and one foot deep and can hold two different plants at any given time, from low leafy greens to six foot tall tomatoes and peppers, and the kits can be linked together with a single water connection to have as a big or as small of a garden as your space permits.
"We want to expose people to the diversity and richness of the vegetable world and have them experience what real, fresh picked produce tastes like," Cohen said.
SaveSave
SaveSave
SaveSave
SaveSave
SaveSave
SaveSave
SaveSave