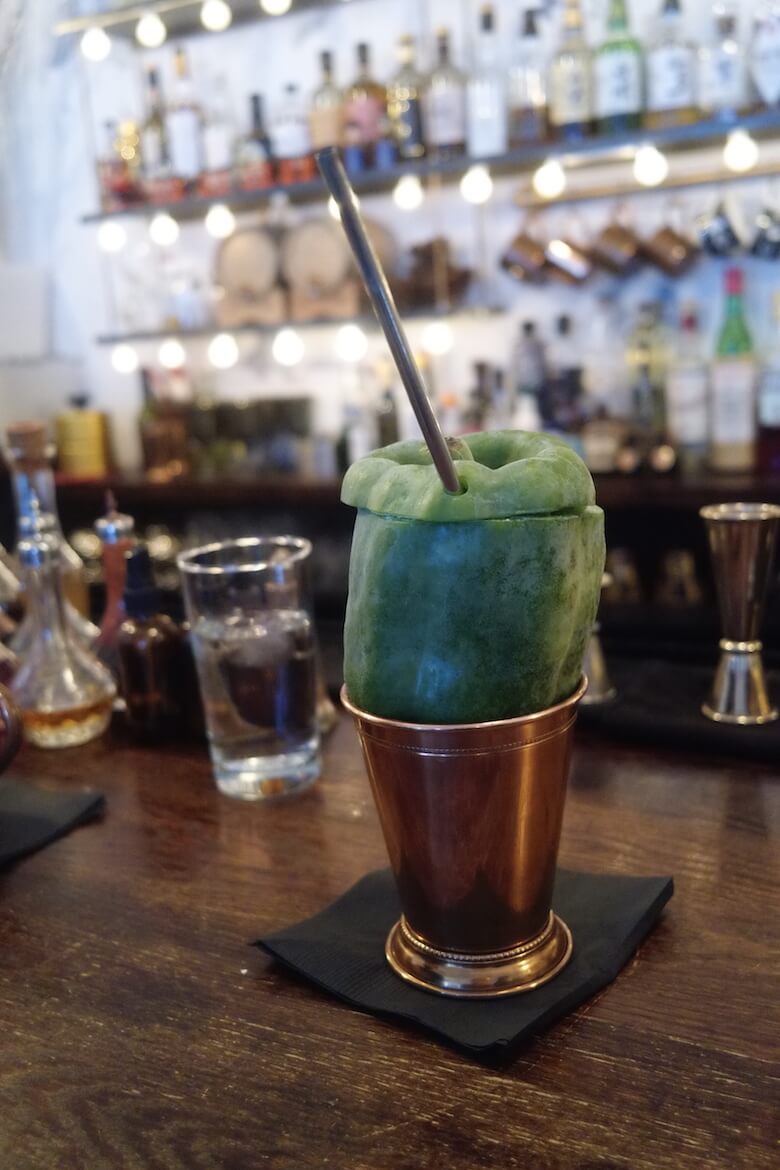 While it's only 25 minutes by car to visit each of these bars, the journey from 119th Street to 177th moves you from Harlem through Hamilton Heights and into Washington Heights. And just as every neighborhood in New York has its own look and feel, these uptown bars offer something for everyone—from the wine and Mediterranean cooking of Vinatería, to the rum focus of Solomon & Kuff, to ramen at ROKC, '70s kitsch at The Honeywell, and vegan Dominican food at Poción, there is no vibe that you cannot find. Here, an uptown crawl that the brave can tackle all at once (but is probably better done in pieces).

Vinatería
2211 Frederick Douglass Blvd.
The space is as inviting as the wine list, which focuses on the Mediterranean coast. You can expect a similar focus from the food menu, though it runs the gamut: Munch on bacalao croquettes or mac and cheese, or go big with a whole roasted branzino or skirt steak.
Solomon & Kuff
2331 12th Ave.
We've covered this rum hall before, but the big space, long list of bottles, and Caribbean-inspired food makes it a must-visit. Take yourself over the edge with the rum-brulee dessert, which you can order in a single or for-two serving. (We won't judge if you go for the latter yourself.)
ROKC
3452 Broadway
If you're a cocktail nerd who's not been here yet, get yourself on the subway immediately. Here you're almost guaranteed an interesting vessel for your drink (whether a frozen green bell pepper, now-ubiquitous lightbulb, or something brand new). Sip with oysters or go for a big bowl of ramen.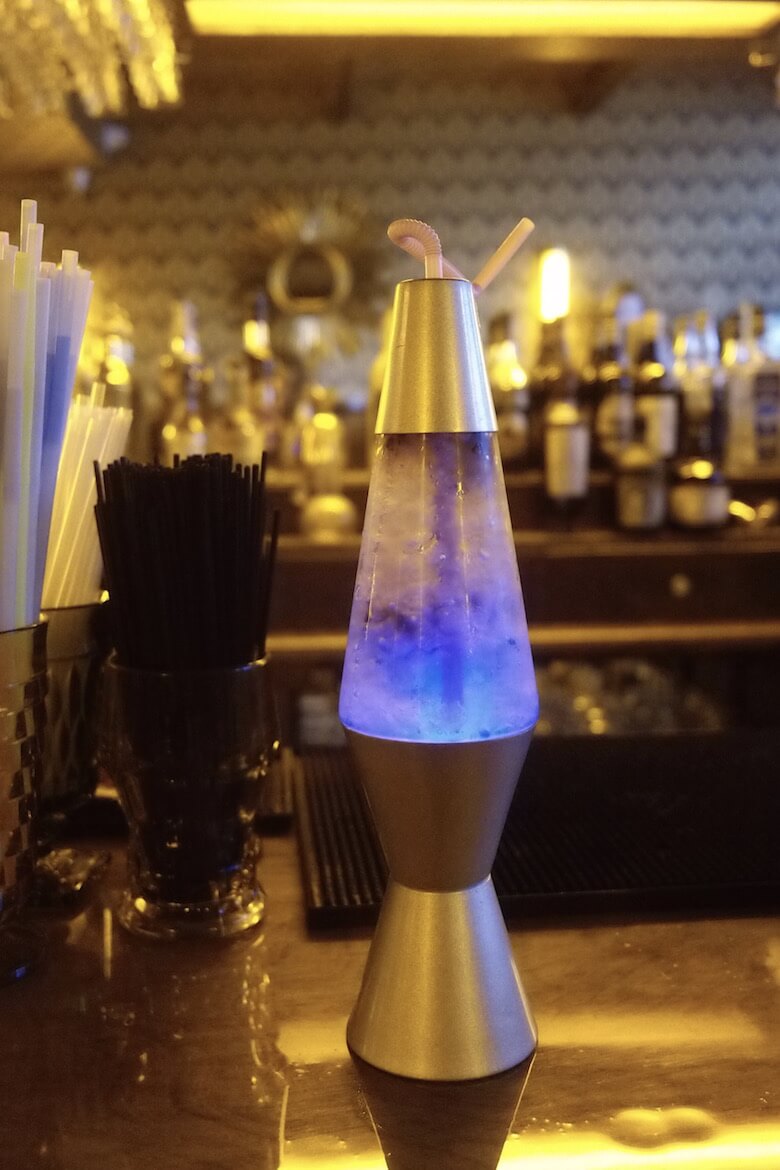 The Honeywell
3604 Broadway
Though this '70s-inspired speakeasy is just a few blocks from ROKC, the energy feels completely different. Here they'll light your Disco Inferno (rum, dark beer, amaro, agave, orange oils, whole egg, cinnamon, and torched cocoa butter) on fire, serve you home-style deviled eggs and (if you're in the know) maybe also give you a little something to sip from lava lamps and bongs turned into glassware. Not drinking? No worries: There's a mocktail section here under the heading "Quaalude Friendly."
Poción
704 West 177 St.
It's a Latin cocktail bar for vegans—what's not to like? Every drink comes with something a little good for you in it, so you can feel a bit virtuous. When it comes to the tapas-type fare, go for the avocado and pineapple ceviche or baked empanadas.