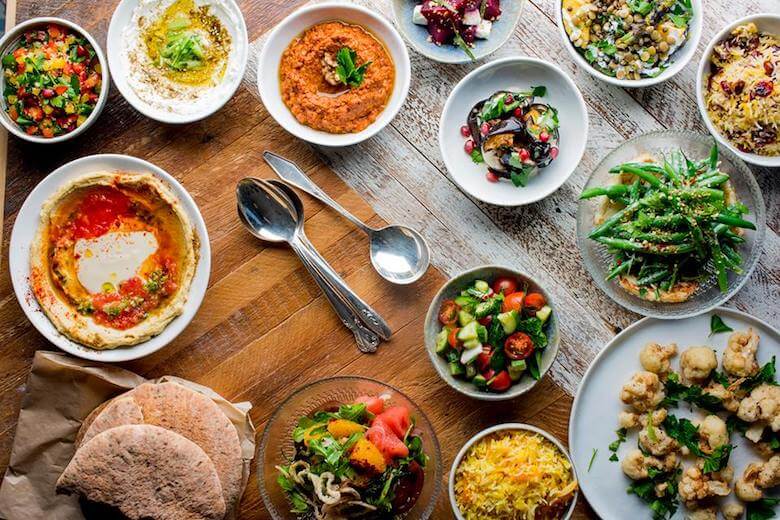 "I remember the first time I had kubeh like it was yesterday," says Melanie Shurka, chef and owner of Kubeh. Kubeh, which opened in Greenwich Village this July, is the city's first restaurant dedicated to the Middle Eastern dumpling.
Kubeh are Middle Eastern dumplings that can be raw, boiled, baked, fried or served in broth. Shurka, who is of Israeli-Iranian heritage, was introduced to kubeh by her Israeli-Iraqi boyfriend when she was 16.
When Shurka decided to open a restaurant devoted to kubeh, she journeyed to Israel and charmed her way into the kitchens of her friends' Syrian, Kurdish and Iraqi grandmothers and aunts. After three weeks of kneading dough, folding herbs into meat and poaching kubeh in aromatic broths, the menu for Kubeh took shape.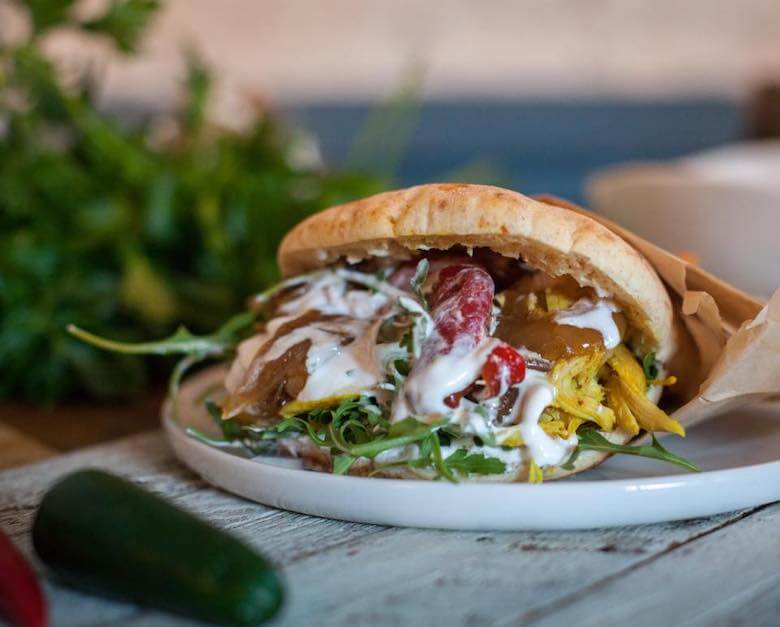 At Kubeh, diners are encouraged to play with their food by mixing and matching four types of kubeh with four types of broth. Kurdish siske, round kubeh stuffed with beef, jive equally with selek, a deeply savory beet broth, or hamusta, a bright lemony broth. For Syrian fish kubeh, wild cod, cilantro, tomato and cumin are shaped into pillowy mounds. Order them with summer tumia, a tomato-fennel soup spiked with Lebanese arak, an anise-flavored liqueur, and your bowl will become some kind of mythical meeting of the Rhône and the Euphrates. The Syrian lamb kubeh and the Persian chicken soup, electrified with jolts of dried lime, calm and energize one another. Made with rice, the Syrian lamb kubeh are gluten-free, while the Iraqi vegetable kubeh, and all the broths except the Persian chicken soup, are vegan.
Shurka plays with flavor to transform hummus, roasted eggplant and cauliflower into fresh experiences. She announces her Persian heritage with pomegranate seeds in the tabbouleh, dried lime in cocktails, and saffron ice cream for dessert. Her apricot baklava encapsulates the restaurant's combination of tradition and playfulness in two satisfying bites.  
Kubeh also surprises with a unique and affordable wine menu emphasizing wines from the Middle East, including Lebanese rosé, Turkish sparkling wine and Dabouki, a white wine from the West Bank.
There's something comforting and familiar about dining at Kubeh, even if the flavors are entirely new to you. Whether you're unwinding at the bar, joining friends in the dining room or picking up dinner at the takeout counter, Shurka has ensured that your first kubeh experience will be one to remember.