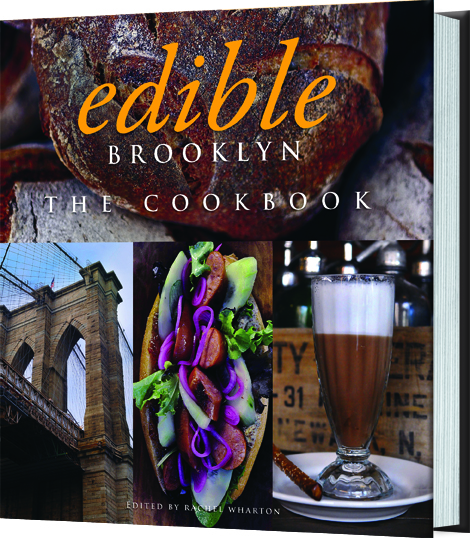 Lou DiPalo, the fourth-generation operator of DiPalo's Fine Foods in Manhattan's Little Italy, shared his grandmother's recipe for true Italian-style cheesecake. The rich dessert has a slight salty tang thanks to the ricotta, which DiPalo's shop still makes fresh a few times a day (see this and other seasonal recipes in The Edible Brooklyn Cookbook).
Concetta DiPalo's Ricotta Cheesecake
Serves 12
Unsalted butter, for greasing
2 cups sugar
1/2 cup crushed Zwieback cookies or graham crackers, plus extra for garnish
3 pounds fresh ricotta
6 eggs
1 teaspoon vanilla
4 teaspoons orange-blossom water
3/4 cup cream
1. Butter a 9-inch springform pan and preheat the oven to 350 degress Fahrenheit.
2. Mix 1/2 cup sugar and the crushed cookies in a small bowl, and evenly coat the bottom and sides of the buttered pan with the mixture.
3. In a large bowl, mix 1 1/2 cups sugar and the ricotta, eggs, vanilla, orange-blossom water, and the cream, and pour into the cookie-coated pan.
4. Sprinkle the top with crushed cookies and place the springform pan on the center oven rack with a cookie sheet below to catch leaks. Bake for 1 hour, or until the center no longer jiggles; it may crack slightly. Let cool, remove from pan, and serve at room temperature.