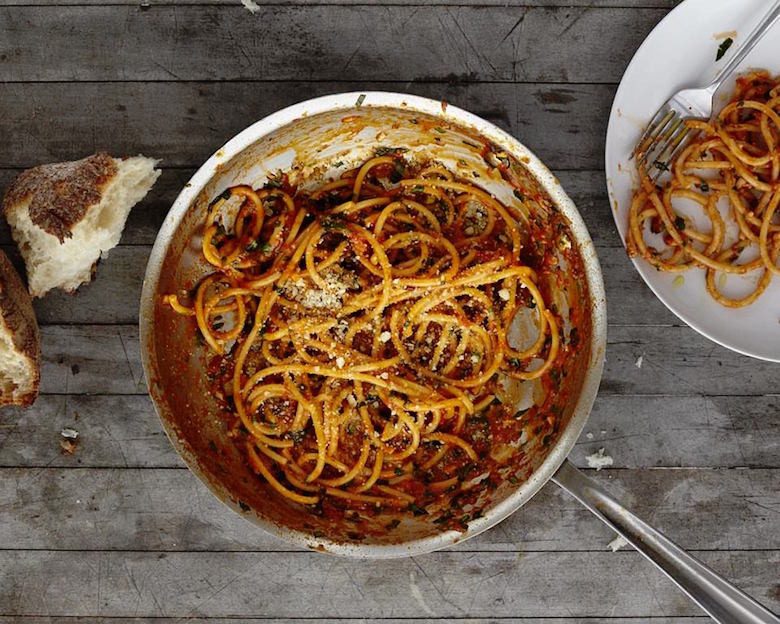 So long, holidays. Just like that, our calendars are full again, which is a great remedy for this cold weather.
This edition is packed with events and news including a new coffee roastery opening in Bushwick, Tuesday Tarot readings at a goat's milk soft-serve shop in the West Village and free beer tastings. Got something good you want to share? Let us know by leaving a comment or tweeting to us.
Stay warm out there!
Job opportunities
Seed Street is hiring a head urban farmer. You'll get to work on a hydroponic farm in Harlem. The position is part-time.
The Natural Gourmet Institute is looking for a marketing coordinator.
New releases and openings
Vegans, take note: A dairy-free cheese shop has launched in Brooklyn. Head over to Riverdel to check it out.
The Bronx Brewery has released a limited-edition No Resolutions Double IPA, available at Whole Foods around the city.
The postal service is getting in on the egg cream trend: In 2016, you'll be able to buy vintage-ish soda fountain stamps.
Brooklyn Brewery has opened a teaching brewhouse at CIA and will be releasing their West Coast–style Defender IPA nationwide this year.
On Tuesday, January 19, Transmitter Brewing is launching a collaboration with the Willows Family Ales. B0, a black gose with cranberry and orange, will be on draft at Brouwerij Lane.
TrySome, the start-up that offers free samples in exchange for feedback, is hosting a Barnraiser campaign during their soft launch. The first 90 donors will have access to membership with a donation as low as $9.
Last week, FreshDirect launched FoodKick, a new app that promises to deliver products from a daily curated selection in an hour or less. Test it out here.
There's an Irving Farm outpost opening at Fulton Center on Friday, and they're serving free drip coffee all day to celebrate.
Supercrown Coffee Roasters joined the Brooklyn roastery scene last week. They've collaborated with Roberta's to serve a "Magic Bialy" — caramelized onion, prosciutto, a poached egg and arugula — that's definitely worth checking out.
But if you absolutely can't leave your apartment (same here), David Chang's Maple is offering Christina Tosi desserts starting today for a limited time only — that's right, you can get Crack Pie delivered.
Fun for the whole family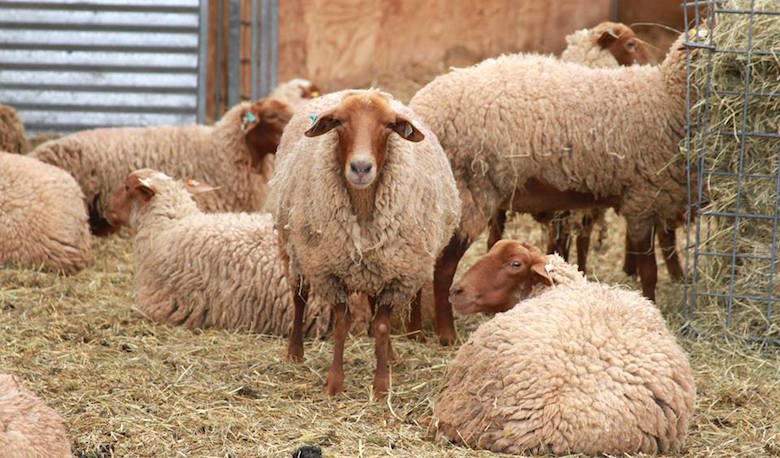 Bring the whole family to the Cathedral of St. John the Divine for a pizza workshop by Scott Wiener, founder and owner of Scott's Pizza Tours. Kids will design their own pizza boxes and make a pie to take home.
There's a new kid-friendly dining club in town: Nibble + Squeak works with some of the top restaurants in the city to create a comfortable dining haven for families. They reserve private rooms and restaurant buyouts, custom menus and daytime openings along with high chairs, changing mats and stroller parking.
Stone Barns Farm Camp registration is almost open! Members can sign up on January 20, and it opens to the general public on February 3. This year's offerings feature a new two-week session for rising 9th- and 10th-graders. See the full brochure here.
Dinners you shouldn't miss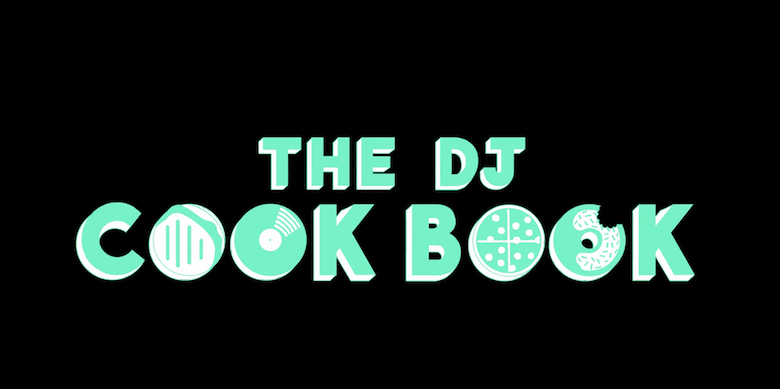 NYC Winter Restaurant Week is happening between now and February 5. Try a 3-course lunch for $25 or dinner for $38 at locations around the city. Restaurants like il Buco Alimentari, Miss Lily's and the Cecil are all offering discounted prix-fixe menus — see the full lineup here.
On Wednesday, join Brooklyn Kitchen for Sumo Stew, the fifth iteration of their popular sumo party. Tickets include a bento box, a bowl of chankonabe stew, a beer token and sake tastes. And, of course, unlimited sumo.
Next Monday, join Durham, NC-based chef Jacob Boehm and DJ Ryan Cavanagh for the first ever DJ Cookbook Dinner at Black Flamingo. The meal is five courses, vegetarian and comes with cocktails.
On February 11, urban farmer Annie Novak will be at Franny's with her new book, The Rooftop Growing Guide. Tickets to the 4-course vegetarian meal cost $115 and include the book, a limited-edition tote and seed packets.
This Thursday and Saturday, chef Kate Williams of Detroit will bring the Motor City to Brooklyn. Traffic & Tide Dinner Series will host her as she prepares dishes inspired by her town. Tickets, $85, are available here.
Haven Kitchen's Incubator Project is hosting chef Hannah Wong on February 1 for a multi-course BYOB meal inspired by her extensive travels. Tickets are available here.
Boozy events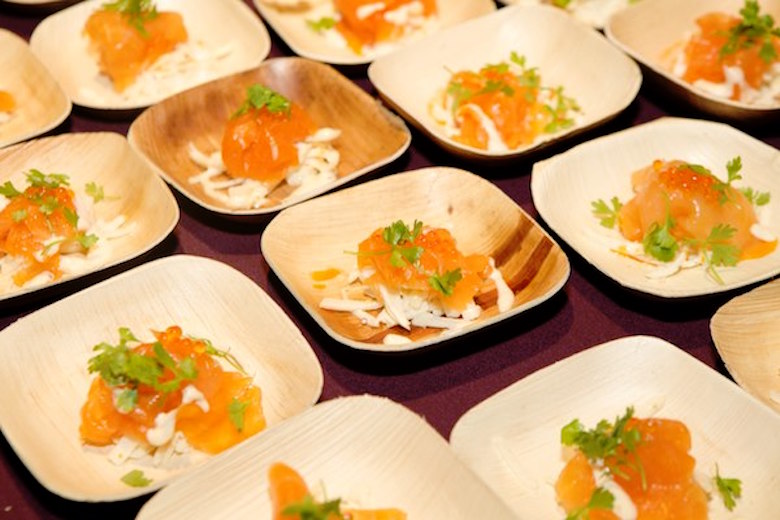 Don't miss our annual Good Spirits, an unlimited walk-around tasting happening March 3. Keep an eye out on our social media channels for ticket giveaways.
Next Monday, Foraged Cocktails Week kicks off at Jimmy's No. 43 inspired by longtime Edible contributor Amy Zavatto's new book, Forager's Cocktails.
On February 3, join Slow Wine at the Highline Ballroom to preview their 2016 wine guide and try over 50 of their favorite wines.
Is it time to make Valentine's Day plans already? Slow Food NYC is hosting a "Champagne" and Oysters talk and tasting on February 4.
We love Malt & Mold's free beer tastings — they host them every Thursday, Friday and Saturday at one of their two Manhattan locations. See their full calendar here.
Start-up news and opportunities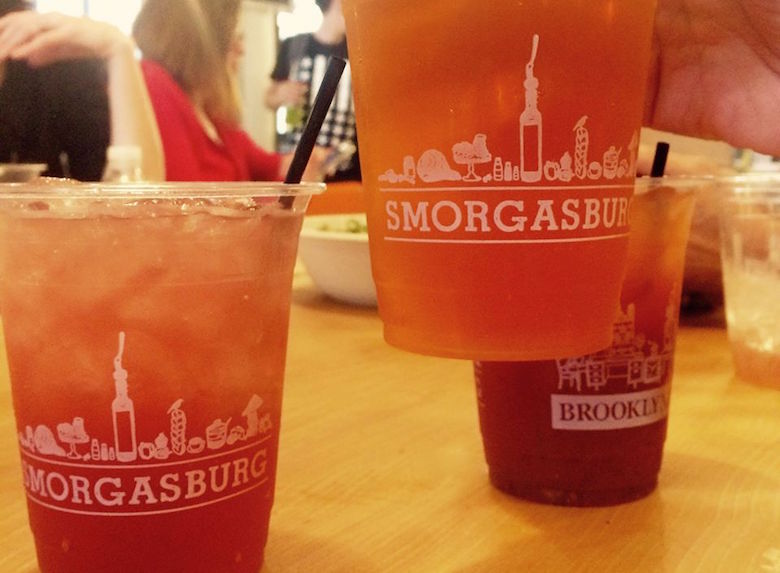 Brooklyn Flea and Smorgasburg are accepting vendor applications.
We didn't even know we were curious about how tech is revolutionizing restaurant operations, but the folks at Food+Tech Connect always put on thoughtful presentations. We're looking forward to the February 17 event.
Innovators: the FoodBytes Brooklyn summit is now accepting applications for presenters at their March 3 conference.
Change Food has announced their November 2016 conference! Mark your calendars — in the meantime, check out their idea accelerator.
Get out of the house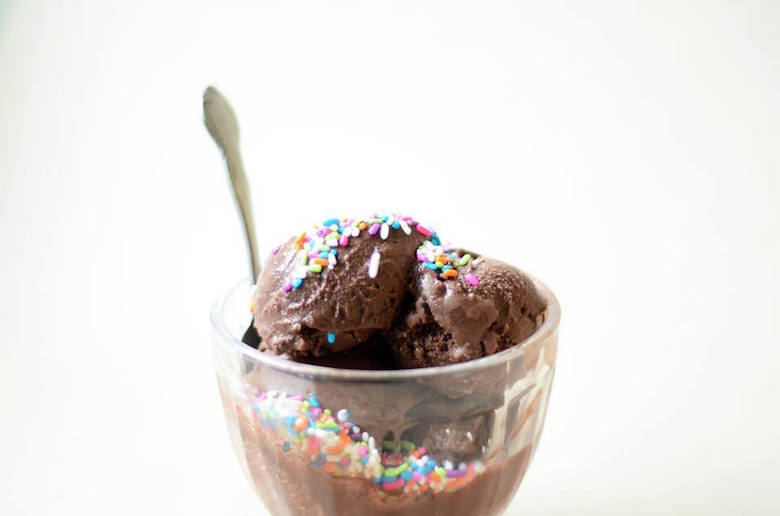 Follow a Raaka chocolate bar all the way back to its source — they're taking curious eaters to Belize with them during the week of April 2 to 9. More information available here.
Tonight, Just Food is hosting their annual CSA Smackdown in which CSA reps cook up dishes from mystery boxes in 30 minutes or less à la Chopped. Tickets include a cocktail and a raffle ticket.
Hunter's Brooklyn has launched a new BYOS program — "bring your own stinky" cheese from next door neighbor Stinky's and they'll plate it for you!
Need an excuse to visit the New York Botanical Garden? Check out their winter lecture series, Chelsea Gold, kicking off January 28.
For the month of January, Victory Garden, the goat's milk ice cream shop,  is bringing back their irresistible Tarot Tuesdays. $10 includes a 10-minute reading and a small soft-serve. More information here.
Been searching for the city's best baguette? Find out whose bread reigns supreme at Baguette Battle on January 21. The $30 ticket includes bread tasting and a cheese and charcuterie buffet.
Other news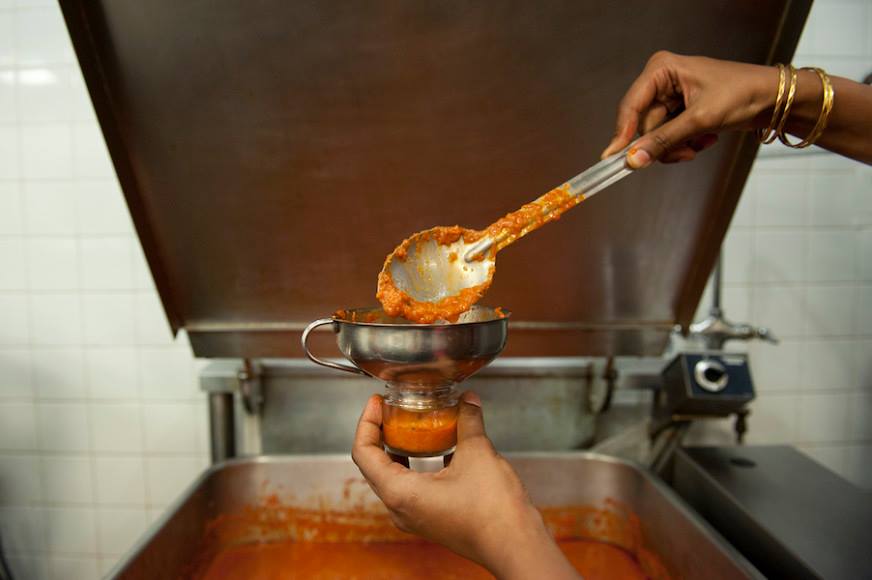 A win for community gardens: The Brooklyn Queens Land Trust has collaborated with GreenThumb to preserve the E. 43rd Street Block Association Garden in Flatlands, guaranteeing the space will never be developed.
GrowNYC's Fresh Food Box, the miraculous $12 CSA, is back for the winter with new locations. Find the one nearest you here.
A small change in the new farm bill makes it easier for SNAP users to join CSAs.
Curbside organics (aka municipal compost) collection is expanding! Apply for your building here.
New York producers took home tons of prizes at this year's Good Food Awards. Among the winners are Dickson's Farmstand Meats with their Parisian ham, trout roe from Regalis Foods, Eve's Cidery's Albee Hill 2014 and tomato achaar from Brooklyn Delhi.
A few hopeful stats from 2015: City Harvest rescued 14 million pounds of food, served an average of 425 families with each of their mobile markets and distributed 180,895 pounds of turkey to hungry New Yorkers.