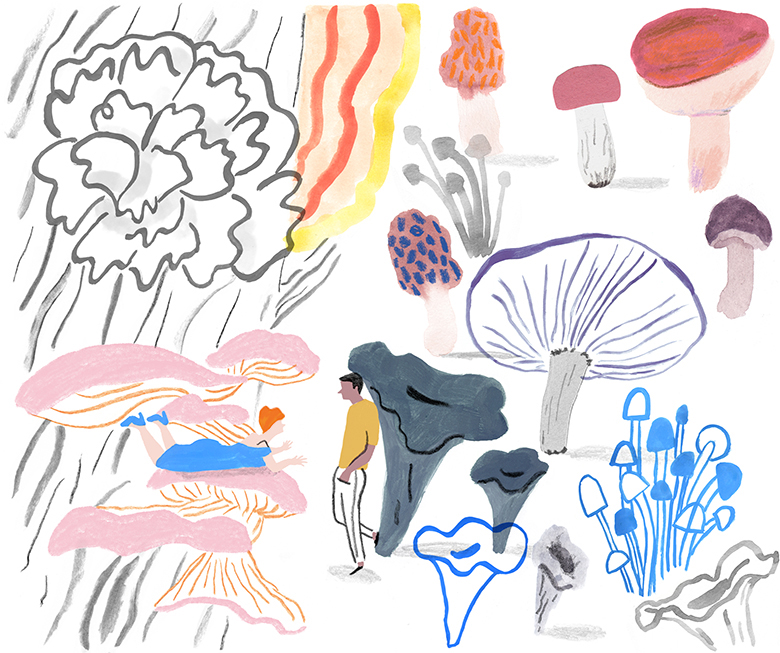 Working with a talented cohort of writers, photographers, illustrators, designers and programmers, we turned out five issues and delivered dozens of daily posts this year. Of course we have a special pride for all of our stories, but there are those that strike a strong personal chord for whatever reason.
See below for our editors' favorites and let us know yours by leaving a comment or tweeting to us. Read our Edible Brooklyn picks, too.
Ariel Lauren Wilson, Digital Editor
Favorite story: "With Science, Shoots & Roots Bitters Aims to Capture the Origin of Their Ingredients" by Rachel Nuwer
I'm partial to science-heavy food writing. Writer Rachel Nuwer has covered this beat for us for years and wrote one my favorite Edible Manhattan stories on a team of lady scientists who craft bitters in Harlem. Their business, called Shoots & Roots, applies the three botanists' skills to raise biodiversity awareness and "capture the spirit of the place where their ingredients — more than 200 flowers, fruits, seeds, stems and leaves — grow." I'm sold thanks to Rachel's storytelling.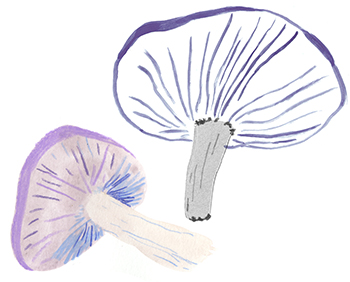 Favorite imagery: "A Field Guide to New York City's Edible Mushrooms," illustrated by Rebecca Clarke
I'm broadly interpreting "favorite photo" to also include our amazing illustrations. I met Rebecca Clarke at this year's Food Book Fair and immediately fell for her playful forms and vibrant palette. The field guide to our local edible mushrooms was our first collaboration and it wasn't long before I had her doodling my own headshot and redoing our website logos. I work with her every chance I get.
Jesse Hirsch, Editor
Favorite story: "New York City's Truffle Mafia" by Rachel Nuwer
Rachel Nuwer wrote a really great feature on New York's "truffle mafia," the family-owned operation that supplies most of our city's restaurants with sweet truffle gold. Even if you are weary of truffle journalism, this one is so quirky and fascinating, it gives the topic a whole new life!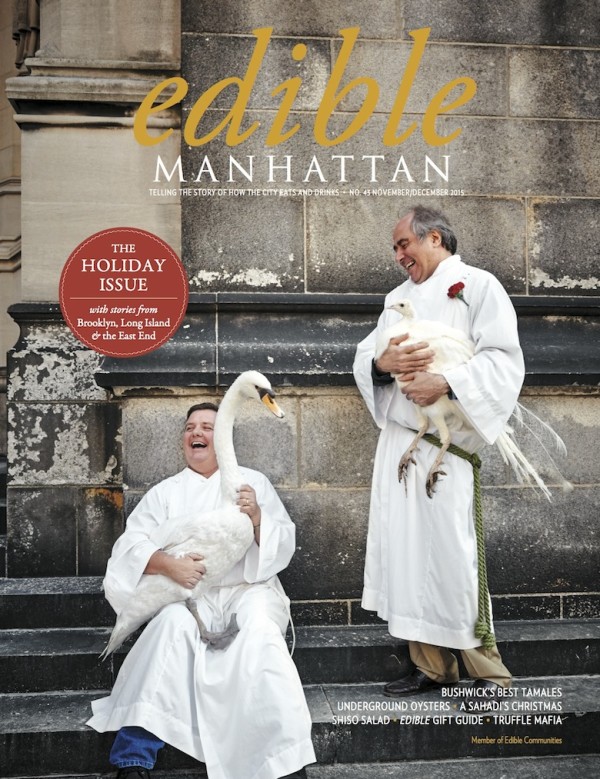 Favorite photo: Holiday issue cover by Michael Rudin
Putting these two laughing gents on the cover of our holiday issue was not an easy decision. Our editorial team hemmed and hawed over whether it was food-focused enough, whether readers would understand what they were looking at and whether we should have something more explicitly "holiday." In the end, mirth won out.
Claire Brown, Associate Editor
Favorite story: "With Effort, the Northeast Is Once Again Becoming a Breadbasket" by Indrani Sen
Indrani Sen did a beautiful, comprehensive job laying out the current status of grains in the Northeast. I've shared it with friends all over the country to help explain the concept of grainshed revitalization.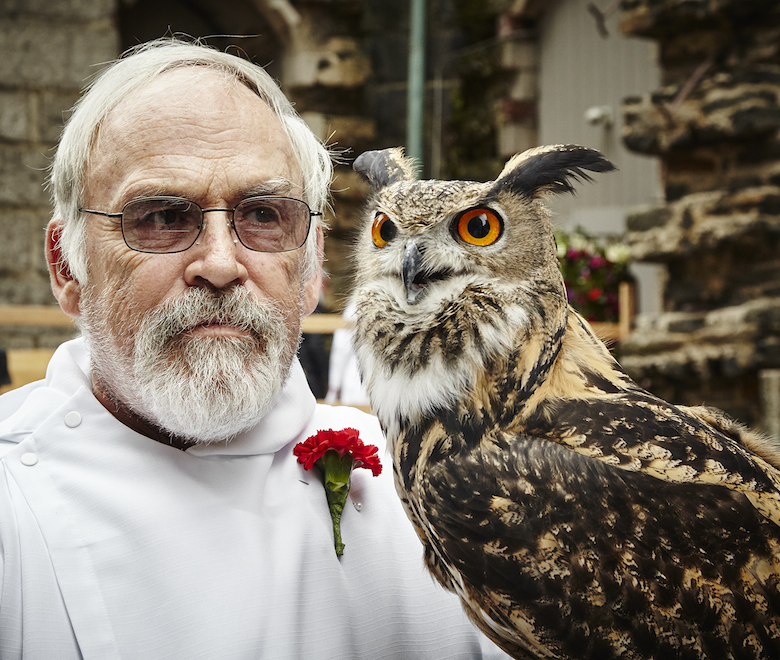 Favorite photos: "The Cathedral of St. John the Divine Embraces Food Politics" by Michael Rudin
It's almost not fair to pit a parade of peacocks, camels and owls against the subject matter we usually cover, but Michael Rudin really knocked it out of the park with the Blessing of the Animals spread. The photos made my pastor grandfather reconsider his moratorium on travel to New York City, and I love the subjects' jeans peeking out of their robes throughout the spread. The holiday issue cover is my all-time favorite.
Carrington Morris, Contributing Editor
Favorite story: "With Effort, the Northeast Is Once Again Becoming a Breadbasket" by Indrani Sen
This engrossing tale of Northeast grains—from their public thrashing in the war on gluten and carbs to their nascent rising as old-new foodstuff—includes the stories of the revival's major players, the Greenmarket, the Regional Grain Project and the local food movement, and their crusade to champion the whole food, disputing any likeness to the generic, mass-produced, nutrition-less pretender Wonder Bread and restoring the real thing's position as staff of life.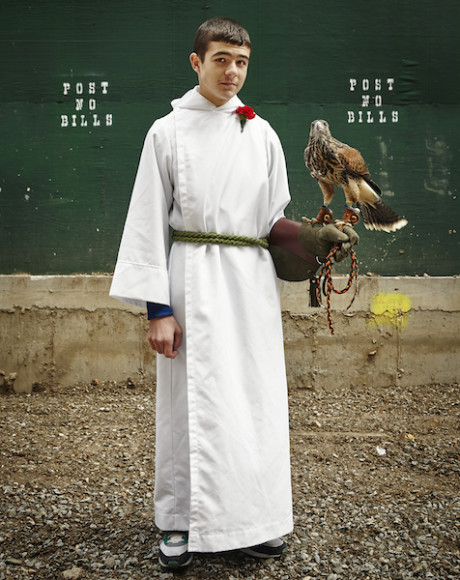 Favorite photo: Falconer at Cathedral of St. John the Divine by Michael Rudin
Love the play of contrast here between old and new, worldly and otherworldly. The tennis shoes and the falcon's boots, the urban signs and the pride of the falcon. Glad for those keeping the cultural traditions alive and to see this long-used hunting technique, from the Mongols to the Brits, making an appearance in New York City.
Yvette Cabrera, Social Media Intern
Favorite story: "A Hudson Valley Activist Brings Local Veggies to His Incarcerated Neighbors" by Maura Ewing
With all the (deserved) negative press around incarceration rates and private prison systems, this story was its silver lining.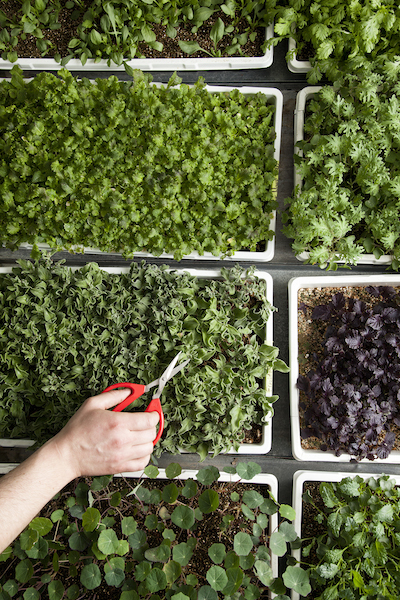 Favorite photo: Greens at Atera by Scott Gordon Bleicher
This picture, to me, embodies the precision, care and attention to detail needed to maintain a garden like this.