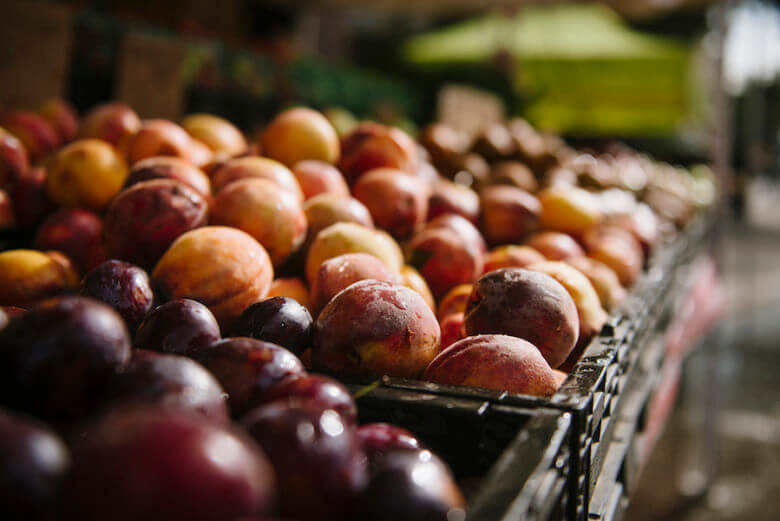 All too too often farmers markets, despite their popularity, are not present in low-income areas. Many of these neighborhoods, still lack access to fresh, healthy, affordable food.
City Harvest, known for rescuing leftover food throughout the five boroughs, has been quietly working to combat this issue for more than a decade. At nine locations throughout the city the organization runs mobile markets that look like any other farmers market, bringing in tents, tables and of course fresh produce for a few hours on select days. There's one key difference though: the food is free.
"It's a natural extension of our food rescue work to go into these neighborhoods and try to provide more access to healthy, affordable food," said Samantha Park, communications manager for City Harvest.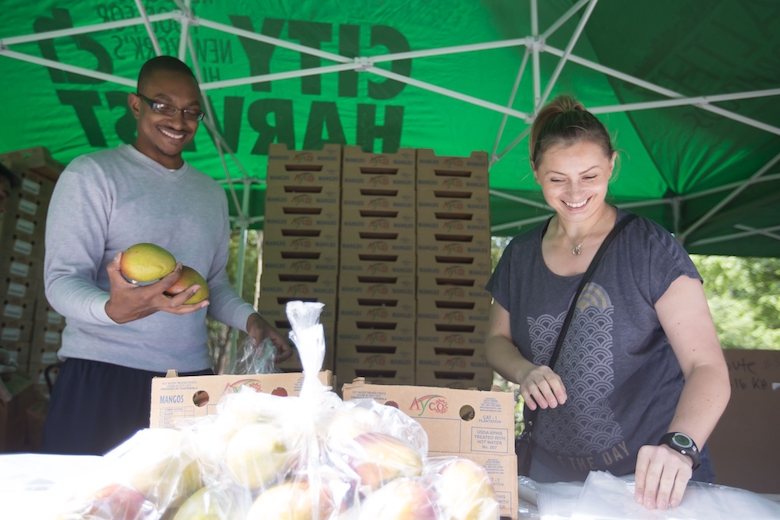 When deciding to create a regularly recurring mobile market in a neighborhood, City Harvest looks at a number of metrics including the federal poverty level but also access to a large outdoor space and as the markets are year-round an indoor space for the winter. Each market has different requirements for those looking to participate, such as living in the zip code or being referred from a local clinic. One person may receive 3-4 pounds of produce at each market date, most markets occur two times in a month, whereas a family of five or more could receive 35-50 pounds of produce.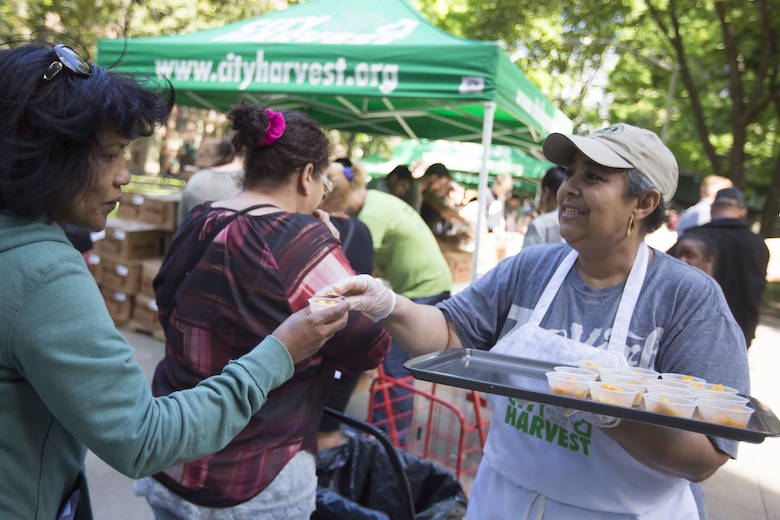 "The farmers market style takes away the stigma of having a bag handled to you, you're shopping for your own produce," Tony Ortiz, City Harvest's Associate Director of Mobile Markets said.
In any given year the mobile markets provides more than 3 million pounds of produce to roughly 10,000 households. About 65 different produce items are available throughout the year, sourced from across North America. The apples and cabbages are normally from New York farms while farms in Canada provide much of potatoes and onions. In addition to the fresh food, the markets also offer cooking demonstrations and sometimes health clinics.
City Harvest, which currently staffs all the markets, is looking to create 20 additional markets throughout the city in the next five years, through creating community partnerships.
SaveSave
SaveSave