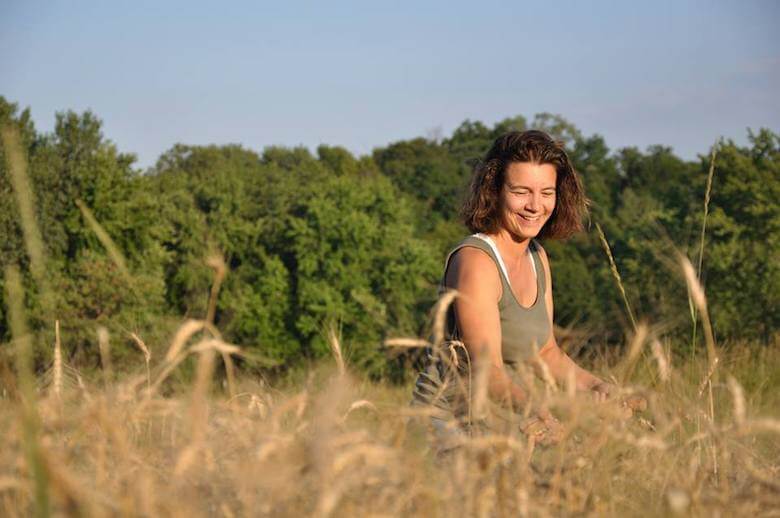 Editor's note: We just wrapped up our second annual Food Loves Tech event at Industry City. Leading up to next year's iteration, his story is part of an ongoing series about technology's effects on our food supply. 
For young and beginning farmers and ranchers, land access is often a major challenge. The cost of farmland is higher than ever, and many young farmers enter agriculture with significant debt.
Finding Farmland is a new tool from the National Young Farmers Coalition (NYFC) "to help farmers and ranchers make informed financial decisions during the process of accessing land." The tool features a Land Affordability Calculator, which allows for sophisticated comparison of affordability between two properties, or different financing options for a single property.
This tool enriches NYFC's existing land access campaign, which works to ensure that young farmers are able to take over working farmland as older farmers retire, rather than see that land go into development. NYFC provides land access trainings to farmers and land trusts around the country, and advocates for policies that improve land affordability.
Finding Farmland was inspired by the interactive buy vs. rent calculator for housing developed by the New York Times in 2014. "We saw that tool and realized there is nothing like that out there for farmers who are facing much more complex land access decisions," said NYFC's land access program director Holly Rippon-Butler. Farmers look for properties that serve as both a home and a business location, are often stacking multiple loans together, and have to consider a variety of available programs to help reduce the cost of land, such as conservation easements from local land trusts. "The whole process of accessing land is emotional and time consuming and complicated," said Rippon-Butler. "We wanted to help that process to be more transparent and accessible and impartial."
NYFC teamed up with Fathom Information Design to create the online platform that allows users to navigate complex financial planning through visualizations and interactive tools. The calculator is accompanied by case studies and a guidebook, and NYFC will offer in-person trainings and webinars over the coming year to supplement the tool.
Finding Farmland is in its beta stage, and NYFC welcomes any feedback about how it can be improved and expanded upon to best serve the needs of young farmers accessing land. Suggestions and inquiries can be sent to the land access program associate.
SaveSave
SaveSave
SaveSave
SaveSave