Talk & Taste: The Dominican Kitchen with Vanessa Mota
September 20 @ 6:30 PM

-

8:00 PM

EDT

$25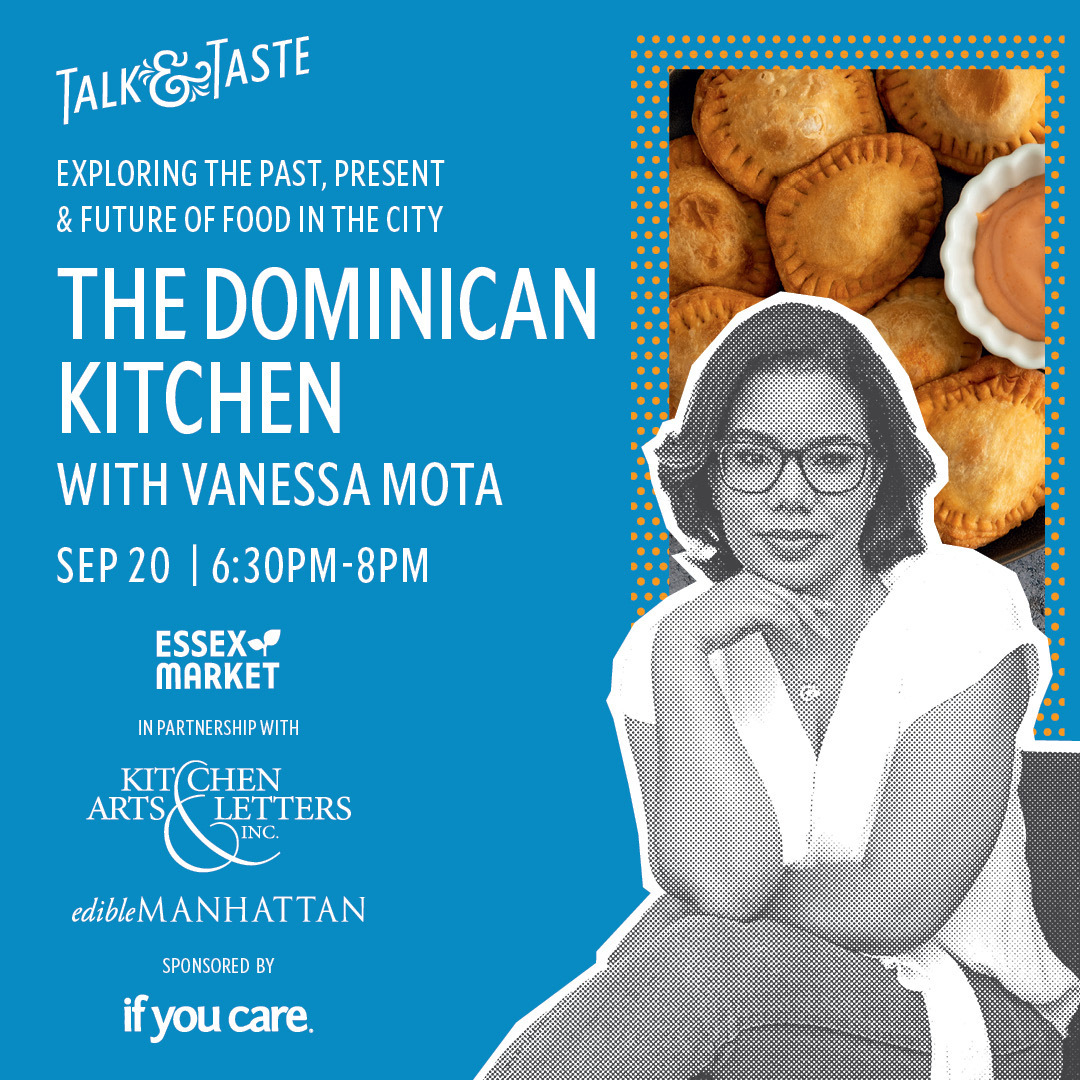 Essex Market—New York City's most historic market—is excited to present Talk & Taste: a series that celebrates the past, present and future of food culture in New York City!
Talk & Taste kicks off a celebration of National Hispanic Heritage Month with a cooking demonstration and cookbook signing featuring author Vanessa Mota's recently published cookbook, The Dominican Kitchen.
In addition to a lively cooking demonstration that will include Vanessa Mota teaching co-host chef and culinary historian Annette Tomei how to prepare a traditional Dominican meal, they'll share their experience shopping for the ingredients at Viva Fruits & Vegetables, just downstairs in the bustling Essex Market. Vanessa and Annette will also discuss the history of the famed "Loisaida", and answer all your questions about cooking and enjoying Dominican food in NYC.
This is a real celebration for the senses!
Located in the Lower East Side for over a century, Essex Market has long reflected the vibrant communities of the neighborhood and has been the city's premier destination for food lovers since the 19th century. Talk & Taste evenings provide a platform to welcome exciting guest speakers–each highlighting our city's relationship to food like never before, complete with food bites created by Essex Markets' diverse array of vendors.