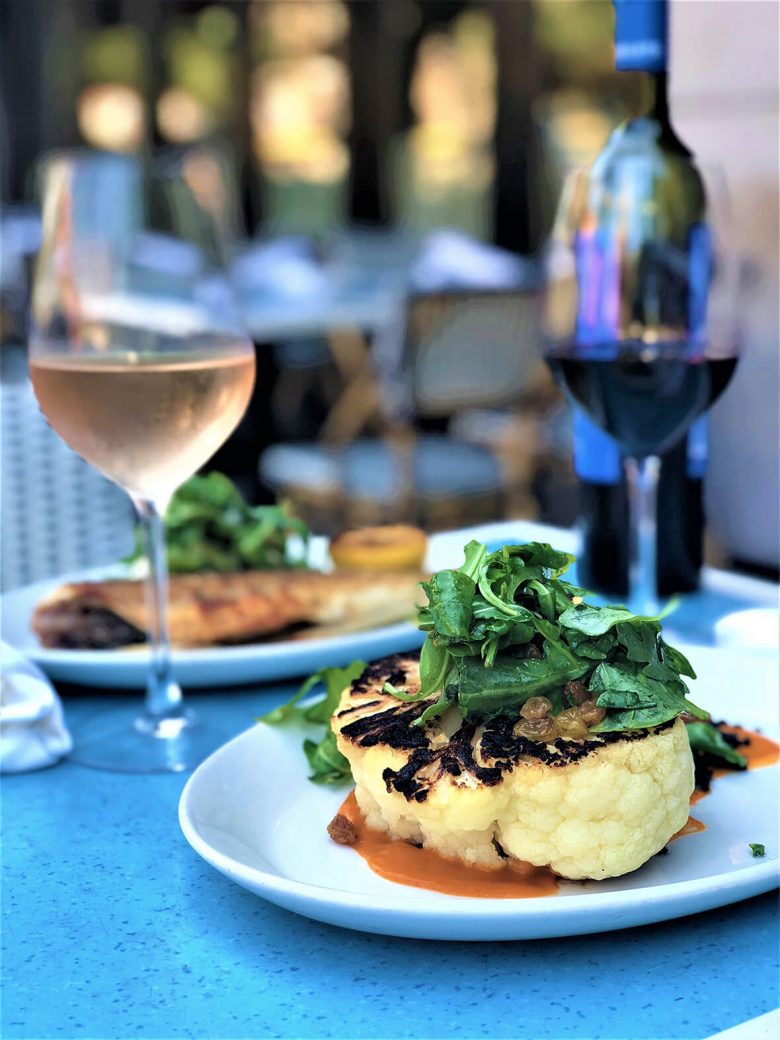 Our staff has long been obsessed with the seafood at Michael Chernow's Seamore's (who can say no to those fish burgers?). This week, though, seafood is taking a back seat to plant-rich ingredients at Seamore's Nolita. The restaurant is one of 23 across New York City showcasing plant-based menu items as part of Eat for Climate Week.
While this week, September 24–30, 2018, marks the 10th Annual Climate Week NYC, which features events, discussions and tours around climate action, this year's Eat for Climate Week is the first dedicated effort during the event to raise awareness on the connection between food and climate change.
"Chefs, restaurants and individuals all have an important role to play by re-envisioning the food we eat," says Mia MacDonald, executive director of Brighter Green, which is organizing Eat for Climate Week.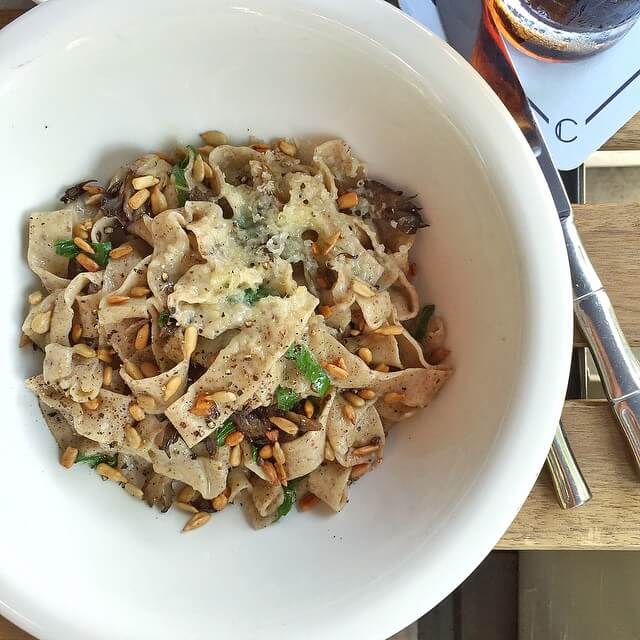 Some of the participating restaurants, chosen in part because they already promote sustainability and farm-to-table cuisine, are already known for their plant-rich or plant-based food, such as Le Botaniste in SoHo and Seasoned Vegan in Harlem, but others like Rip's Malt Shop at the Navy Yard, Seamore's Nolita and Café Clover are offering special menus.
Seamore's Nolita, for instance is offering a plant-based item in their daily specials, while Café Clover created a plant-based 3-course menu for the week, featuring a quinoa tagliatelle, which if it tastes anything as good as it looks, we hope might become a permanent menu item. You can check out the full list of participating restaurants at the Eat for Climate Week website.
Brighter Green hopes to turn Eat for the Climate Week into a yearly event and expand the number of parpitacing restaurants. More than that, though, they hope it also encourages diners to eat for the climate year-round by choosing more vegetable-forward dishes while also asking how restaurants address things  such as food waste.
"New Yorkers can lower their climate footprint and help meet Paris Agreement climate goals while enjoying innovative, delicious and healthy cuisine at the same time," says MacDonald.
We'll eat to that.
Photos courtesy of Café Clover.