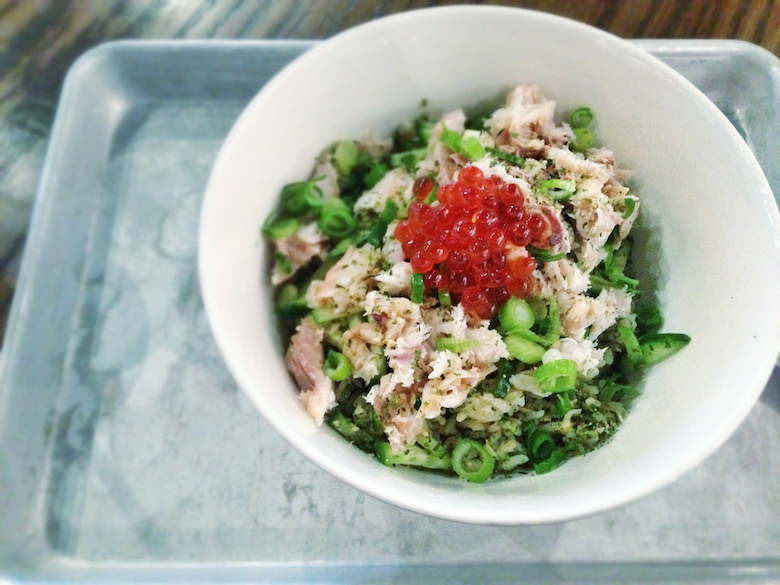 Fall is the perfect time to visit the varied and rich food markets in Manhattan. The farmers markets are brimming with colorful produce and the food markets are spooning out richer foods with the cooler weather.
To guide you through the many options, I've chosen ten fall markets for outstanding local and seasonal fare in Manhattan. Some of the markets focus exclusively on food, while others feature inviting edibles along with local artisans. Some are indoors, and some are outdoors. You will find prepared foods to eat in the market, as well as appetizing ingredients and spices to cook with at home. There are several brand new markets that have recently opened and some that have been a part of the New York food scene for many years.
Right now, we're all probably looking forward to Thanksgiving, but we are not quite ready for the holidays. Until then, we can visit these fall markets and enjoy the seasonal foods without the stress that comes in December.
Looking for more on local markets? Check out Markets of New York City for weekly updates, all year long.
175th Street Greenmarket
175th St. between Broadway and Wadsworth
Up in Washington Heights is a large Thursday market with an emphasis on Latin American specialty products. Several of the vendors there are participants New Farmer Project, and they cultivate many products to serve the Hispanic and Caribbean communities in this neighborhood and others. Farmers at this market bring piles of cilantro — not the small bundles you'll see in markets in other neighborhoods. You can find many varieties of peppers, from mild to some that will make your eyes water just by standing too close. Vendors also bring savory and sweet baked goods, juices and ciders, and fresh local fruits and vegetables. You may see a vegetable you don't know how to prepare, so be sure you ask the famers and fellow shoppers how to cook it.
Bryant Park Winter Village
Every season, the holiday shops and skating rink open in Bryant Park at the end of October as some of the first signs of the holiday season in the city. Among the picturesque glass kiosks filled with gifts and souvenirs are 27 food vendors selling tasty bites to keep you fortified as you shop. Many of them also feature prepared foods that make excellent hostess and holiday gifts. If shopping is not your thing, it is perfectly reasonable to come to this market exclusively to eat — Turkish wraps, crepes, pretzels and even fresh sushi. There are many options to satisfy your sweet tooth as well: pies, Belgian waffles, chocolates, cupcakes, macarons, hot cocoa and warm apple cider. Work off the calories with a few spins on the skating rink afterwards.
Chelsea Market
75 9th Ave.
With Thanksgiving right around the corner, Chelsea Market goes all out with the seasonal décor and astounding variety of things to eat in every corner. Visit this food emporium for its eclectic mix of kiosks selling everything from tacos, Cambodian sandwiches and Australian meat pies to artisanal chocolates, deluxe brownies and fresh mini-donuts made while you wait. It is also place to go for a sit-down meal or a glass of wine in one of the multiple restaurants there. Or you can pick up fresh and unique foods and ingredients to take home, including Italian imports, warm baguettes and over 30 types of mushrooms. Reminder: Bring your dull knives to be sharpened by the Samurai Sharpener on Wednesdays and Saturdays in time for Thanksgiving.
Essex Street Market
120 Essex St.
While New York is an engine for innovation and change, we all openly long for the past and the things that have made our city so unique. The Essex Street Market is one place where you can step back into the 1940's and still enjoy some of the most creative new foods on the Lower East Side. The market has been serving Lower Manhattan since 1940, and several of the vendors have been there for decades. Others have only been there for a few years, but the market maintains its qualities as a community center and as a place to shop for the comestibles you need and love. There are five meat and fish vendors, multiple bakeries, handmade chocolates and a cheese monger selling only artisanal cheeses from across the United States. Several eateries offer easy and tasty lunch options, and you can pick up staple foods along with Asian and Latin American ingredients in one of the two grocery stores. You might as well get your hair cut at the market's barbershop too.
Fulton Stall Market
207A Front St.
Hurricane Sandy wiped out this market two years ago, and it is refreshing to see that it has recently returned to the Seaport this fall. The Fulton Stall Market is now open in a new indoor location on Front Street, and it is now open 7 days a week. Despite its tradition as a market center for centuries, this area has been underserved for years, which is why the Fulton Stall Market was so important originally. So the primary purpose of this new market venue is to serve the local residents by bringing in fresh, local produce back to the neighborhood. However, it is also a picturesque market and an important place to visit on your tour of the Seaport and gather up some fresh produce and jars of preserves to bring home with you.
Gansevoort Market
52 Gansevoort St.
Gansevoort Market is the latest artisanal food emporium to open in Manhattan. In an area that quickly transitioned from being the rough and tumble Meatpacking District to a high fashion district, this market is a beautiful nod to the neighborhood's authenticity. The wide open space is filled with an inspiring range of small food shops selling lobster rolls, tacos, sushi, pizza, thick Greek yogurt and Bruffins, those wonderful brioche muffins from Smorgasburg. There is a large seating area beneath a skylight where you can meet up with your friends and share bites of all the different foods you could not resist as you passed by each shop.
Gotham West
600 11th Ave.
Celebrating its first anniversary this month, Gotham West was the first in the new trend of modern food halls opening in Manhattan. Eight food vendors offer fresh and innovative fare in this sleek yet welcoming market on the far west side of Hell's Kitchen. The vendors are New York originals serving tapas, sandwiches, ramen, tacos, burgers and much more, washed down with beer or freshly brewed coffee. From November 17–23, the market vendors will be commemorating their anniversary with a series of special events and offers, including beer tastings, food specials, free marshmallows and $1 hot dogs. Gotham West is a market where you can sit with friend and eat carefully prepared food in a beautiful, relaxed environment.
Gluten Free EatUP
The Gluten Free EatUP will be at the Out To See Festival in Manhattan's seaport on November 15 + 16 only.
After a hugely successful trial run this summer, this monthly gluten-free food market is popping up in the Seaport for one weekend in November as part of the Out To See festival. The EatUP was founded by Levine's General Store and Kimcheelicious, and they have created a market where all the food is delicious and safe for anyone who follows a gluten-free diet. It is also simply a destination for anyone who appreciates innovative and delightful food. This month's pop up will included gluten-free breads and baked goods, sweet and savory snacks and vegan kimchi. You can also pre-order beautiful gluten-free pies for Thanksgiving from Levine's General Store. This pop up market is helping educate the world about the vast advances being made by food innovators in this extremely important area of nutrition, health and enticing food.
Vendy Plaza at La Marqueta
Open every Sunday through November 23, 116th and Park Ave.
You have walked down the streets of New York City and visited the food markets, so you know why our street food vendors are world famous. This new food event is extremely exciting because it features vendors who have won or been nominated for the coveted Vendy Award, the equivalent of the Academy Award for street food vendors. If you didn't get a ticket to the actual Vendy Awards, this event is your chance to catch up with the city's top food carts, trucks and market vendors all together on the plaza in front of La Marqueta, East Harlem's historic indoor food market. You will find Asian cuisine, empanadas, quesadillas, Caribbean fare, super premium ice cream and sweet and savory treats made with New York State maple syrup among the rotating slate of vendors. It's a tough job, but these are the people who keep the streets of NYC delicious. While you are nearby, you might cross 116th Street for some Harlem Seoul Korean BBQ in the Urban Garden Center.
Out to See Festival
Open weekends through November 23, see Out To See for the event map and schedule.
The Seaport is an amazing and wonderful part of New York City's market history. The Out To See Festival, taking place during the month of November, is an exciting part of the initiative to bring new life and energy to the area after it was so badly damaged by Hurricane Sandy. Out To See is a collection of food purveyors and local artisans who are selling their products each weekend through November 23. The vendors are situated in galleries and along the sidewalks throughout the Seaport. You will find handmade green tea truffles, sweet and unique cupcakes, gluten-free treats, a selection of fair trade spices from South Africa, artisanal olive oils and even a ravioli-making rolling pin. A group of premier food trucks are also gathered each weekend in the Food Haul along Fulton Street.