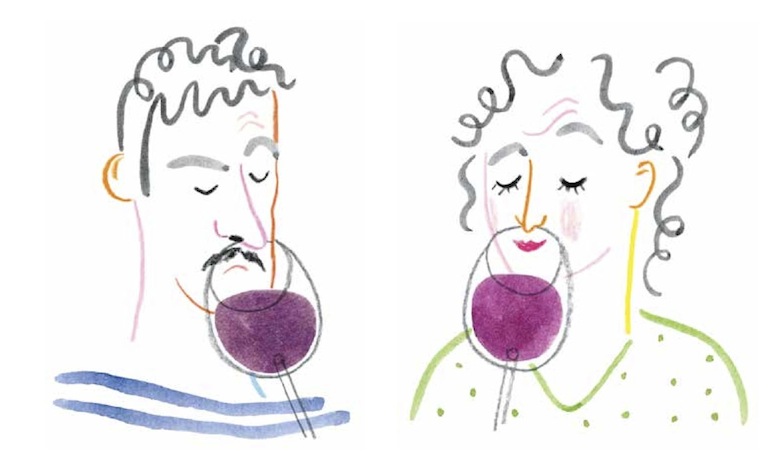 Every winery on Long Island is worth visiting for something, so it's hard to have a favorite. Palmer has excellent affordable sparkling wine. The apple brandy at Shinn Estate Vineyards is delicious. Anthony Nappa's Sciardonné, an unoaked chardonnay, is perfect for afternoon sipping.
The smartest move is to plan your visit to wine country by choosing tasting rooms that are close together—so you can hit three in an afternoon—and get an overview of what's going on in the region. Below are two mini routes, one at the western end for those making a day trip from the city, and one at the eastern end for visitors who are staying overnight and want to take advantage of all the restaurants in Greenport.
These are tours you can do on your own, but you will need a car. Fortunately, there are a few services to help you make these tours affordably and safely using your own car, a rental or even a ZipCar. Of course, drinking and driving is a no no. (Transportation details below.)
Tour 1: Out East
These three wineries cover a two-mile stretch on the Main Road in Southold. This tour will take you to a modern winery, an old-school tasting room, and one of the prettier gardens in the area—all with great wine.
Have lunch at the North Fork Shack in Southold.
https://www.instagram.com/p/BKGnH4BgfIJ/
Cutchogue, NY
Your journey begins at Bedell Cellars in Cutchogue. Bedell's a beautiful winery, with a tasting room full of bright white walls covered with pieces from the owner's collection of modern art (hello Cindy Sherman) and floor-to-ceiling dark wood shelves that hold the winery's high-end bottles (many of which have labels designed by the same artists that appear on the walls). Before you do your tasting, go upstairs to take in the view over the vineyards in the back. Then get a bottle of the polished Taste Red to drink outside on the spacious deck. Take home a bottle of Gallery, their white blend, and hold on to it for a while—it gets better with age.
https://www.instagram.com/p/N_njsuwCQr/
Peconic, NY
Less than a half mile east on the same side of the road is Lenz Winery. Be prepared to go back in time. Lenz's tasting room is a rustic barn, unchanged since the vineyard's founding in 1978. The wines are a very traditional understated style. Don't expect to find any new vintages here; wines are aged before release. For years, Lenz had one phone line for the telephone and fax. If the winemaker has a cell phone or an e-mail address (he says he doesn't), he's not giving them out. But if his Prius is in the parking lot, seek him out and he'll be more than happy to talk about what he's doing. Take home two bottles of the Estate Selection Merlot. Drink one the next weekend with some lamb or duck; put the other one in the cellar. Drink it a few years later after you've forgotten it's there.
https://www.instagram.com/p/fkNVRQxQF8/
Southold, NY
A two-minute drive further east and still on the same side of the road is. Look for the "open flag;" the tiny tasting room is tucked away down a dirt driveway. Did I say tiny? It's really tiny, and surrounded by a beautiful garden. The owner is usually there on weekends and is more than happy to introduce anyone to his wines, which are made down the street at Lenz. All the grapes are grown on site under his wife's watchful eye. Take home the latest release of their stainless steel chardonnay and drink immediately with anything you like. Oysters and fish are good choices.
Tour 2: Western Wine
These three wineries are some of the first you'll see once you leave Riverhead, the gateway to the East End at the end of the Long Island Expressway. You'll get to experience a truly family-run business, a tasting room with a wood burning pizza oven and another tucked into an antiques shop. Have lunch at Modern Snack Bar.
https://www.instagram.com/p/BKTdTkZjNx8/
Aquebogue
Start with Paumanok Vineyards and their no-frills tasting room: They are all about the wine. The entire family works in the business, with the second generation taking over from the mother and father, who started in 1983. They are rightly famous for their chenin blanc and are the only ones on Long Island to grow it. They're also famous for their dedication to screw caps. That chenin blanc is made to be drunk soon after bottling. It sells out, but it's worth checking to see if a few bottles are still around. Take home a bottle of any of their 2013 reds (be prepared to spend some money) and grill a big steak.
https://www.instagram.com/p/BKTeYprB92o/
Jamesport
Right next door is Jamesport Vineyards, which has also been passed down to the second generation. Barn decor reigns here too, but an extensive backyard includes a pizza oven and plenty of shady trees under which to spread a picnic blanket. Like most wineries, Jamesport has two labels at two price points. Sit down in the back yard and open up the newest cabernet franc for under $17. It's juicy and fresh and good with that pizza. Take home a bottle of the reserve sauvignon blanc, notable for being barrel fermented. Cook up a pork roast and go to town.
https://www.instagram.com/p/m1FjiXK6qA/
Jamesport
Just across the street is Sherwood House. The tasting room shares space with an antiques store and it's almost like visiting someone's home. A Frenchman makes these wines and you can tell. The style is very food friendly with body and verve. Get a bottle of their oaked chardonnay to drink with dinner, and another bottle to bring with you the next time someone invites you over for dinner. If you're lucky their brandy will be in stock. Get one and drink it the next time you pull out the cigars.
How to get there
Until Google's driverless car makes us forget how to use a turn signal, city dwellers have to plan transportation to Long Island Wine Country. The train, with only two departures a day, is not an option. But fret not: Services are proliferating that will drive your car for you!
(A word about limos: Most wineries require advance notification for a limo visit, not only due to the space they take up in the parking lot, but because they also tend to contain larger groups that care more about partying than learning about Long Island wine. But hey, your trip is yours.)
Main Street Drivers insures their drivers so they can drive rental and ZipCars with starting points in the city. He charges $35 an hour plus a 20 percent gratuity, and the price is the same no matter how many bodies in the car.
North Fork Designated Driver won't pick you up from the city, but if you're staying at a local B-and-B or hotel, they'll pick you up in their car from there. $40 an hour plus a voluntary gratuity for as many bodies as there are seatbelts.
Both companies pride themselves on knowledge of backroads and which wineries to visit given your preferences—large or small, music or no music, food or no food—and will call ahead to set up private tours.