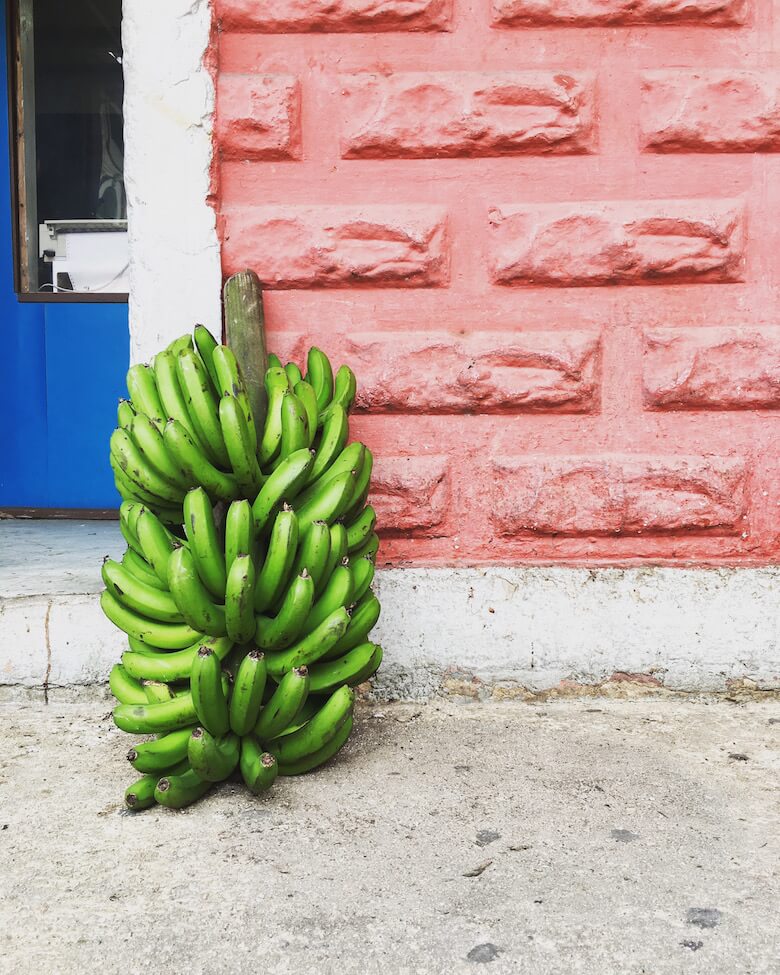 We, unfortunately, can't throw a big fundraising bash to help the food service workers of Puerto Rico every week. Luckily, there are organizations and efforts based both in New York and on the island that you can donate to in order to help out, because fresh food and the restoration of the island's agriculture are of the utmost importance. Here, a few that you can support.
Queer Kitchen Brigade
This team has been organizing at The Brooklyn Kitchen to can pickles, jams and more from farmer donations to send to Puerto Rico; they're working in solidarity with the island's agroecology movement. You can donate money to their cause, or follow along on Facebook for more opportunities.
Fondo de Resiliencia Puerto Rico
"Our goal is to help those who were affected rebuild and restore their homes, communities, environment, and lives," says the website. "Specifically for Puerto Rico, the fund offers short-term assistance while concentrating on the long-term recovery of Puerto Rico's sustainable food and farming initiatives."
Chilis on Wheels
Chilis on Wheels is a Brooklyn-based initiative to feed free vegan meals to those in need, but in the aftermath of Maria, they've reopened a Puerto Rico chapter. Their donation page lists their needs, as well as how to get in touch with the Puerto Rico coordinator directly.
NY <3 PR: A Supper Club Benefit Dinner for Puerto Rico
On Sunday, November 5, at midtown's District Social, enjoy an 8-course tasting menu collaboration by chef Naomi Santos of CENA supper club, chef Christian Souvenir or French Louie, and chef Edgar S. Astudillo of District Social. All proceeds from the $60 tickets go to ConPRmetidos.
Serve PR
Serve PR is giving money directly to restaurants and food service workers, so that they might rebuild and maintain their industry on the island. They're partnering with restaurants and bars for various fundraisers, but you can also donate directly.
Café Comunión's Restoration Fund
This coffee shop was supposed to open in Santurce this month. Instead, they're serving hot coffee on the street and raising money to fix their entrance and some damaged interiors, all the while doing interviews that shine a light on the importance of the island's coffee culture.
Rebuild Hacienda Pomarrosa, Help PR Coffee Farmers After Maria
Hurricane Maria wiped out 100 percent of the island's coffee crop. That won't be restored for a few years, but you can help speed up the effort by donating to either of these worthy funds that are helping get these farms back on their feet.
Organización Boricuá de Agricultura Ecológica de Puerto Rico
"Organización Boricuá de Agricultura Ecológica de Puerto Rico is a 28 year old grassroots organization that works and promotes agroecology within the food sovereignty struggle," says the donation page. "This donation will go to support Borciua's immediate relief work and the long term rebuilding of small and medium scale farms all throughout Puerto Rico."
Finca Conciencia
"Vieques is an island municipality of Puerto Rico, long forgotten by the central government, with a long history of organized resistance," says their page. "Puerto Rico is extremely food insecure, this reality is intensified in Vieques, an island dependent on an already precarious ferry system for fuel, food and materials. In Vieques we farm because it is a necessity, it's our main source of food and livelihood. Hurricane Maria had unprecedented force and we had never been impacted by two hurricanes with only a few days of difference in between (first Irma, then Maria). Most food production was lost and infrastructure in the farms severely damaged. Thankfully there was no loss of life, but with climate change, severe weather patterns are only intensifying." Follow their efforts on Facebook.