For the rest of March, Dan Barber's famed Blue Hill restaurant is home to wastED, a pop-up devoted to food waste. The menu is made entirely of ingredients that were at best bound for the compost bin, like produce peels, day-old bread, secondary meat and fish cuts — even spent beer grains and coffee grounds. My delightful dinner there last night included fried skate cartilage, "dumpster dive vegetable salad" of produce Baldor was pitching, broken-shelled razor clams Pierless Fish couldn't sell, a veggie-pulp burger made of Liquiteria's leftovers, Acme's sable spine with carrot tops, cocoa pod husk sorbet, each just $15 a plate — plus a cocktail shaken by Dale DeGroff himself, featuring rescued orange peels. Nightly guests chefs — greats like April Bloomfield, Enrique Olvera and Dan Kluger — contribute a rotating wastED plate.
I spoke with culinary director Adam Kaye to learn how Blue Hill created the project — and why.
Edible Manhattan: How did the idea for wastED develop?
Adam Kaye: There's a lot of talk about food waste at the moment, and at Blue Hill we've always done dishes — look, all chefs do a lot of dishes — that are waste-driven. Things like, say, celery root consommé, made from the peels. Entire cuisines are based around the thrifty use of food. But for wastED, we're focusing completely on uncoveted or unwanted parts of the food system that actually have value — and are delicious, too.
Until the pop-up, we'd looked no further than our own trash cans. But the turning point was deciding to look beyond waste generated in the kitchen (which chefs do all the time) and look at waste along the whole continuum. And that's when the real fun started.
We approached all the farmers, suppliers, purveyors, distributors and processors that we work with — like Kelso, Mast Brothers, Pierless Fish, Baldor and Farm-to-Table Co-Packers in Kingston, who make all the purees for our yogurts — as well as places we've never worked with like Acme Smoked Fish. And one would lead us to another, saying, "You should call this person."
I went on visits and started receiving samples of obscure, unusual things. Nothing was off the table, even really bizarre stuff. Andrea at Valley Malt in Massachusetts, for example, sent us "malt rootlets," detritus that falls to the floor and they just sweep it away, I had no clue what the hell that was. People would say things like,"you really don't want to see those apples." And I'd say, yes I do want to see those apples.
Next came a lot of R&D experiments to see what can we do with malt rootlets or a cocoa shell husk or a sable spine. Some you looked at and thought, "Oh, that's so obvious!" One was the bloodline of smoked salmon; it's sliced off and thrown away only because it's grayish, but it's actually the most delicious part. (The Japanese love the tuna bloodline.) I took one look at it and said salmon carpaccio. And then you think bagels and lox! So Dan had an idea: "What if we go to a bagel store and collect all the seeds in the bottom of the bin?" So we reached out to the guys at Black Seed Bagels, who said, "Sure, I can give you tons of that stuff, we throw it away all the time."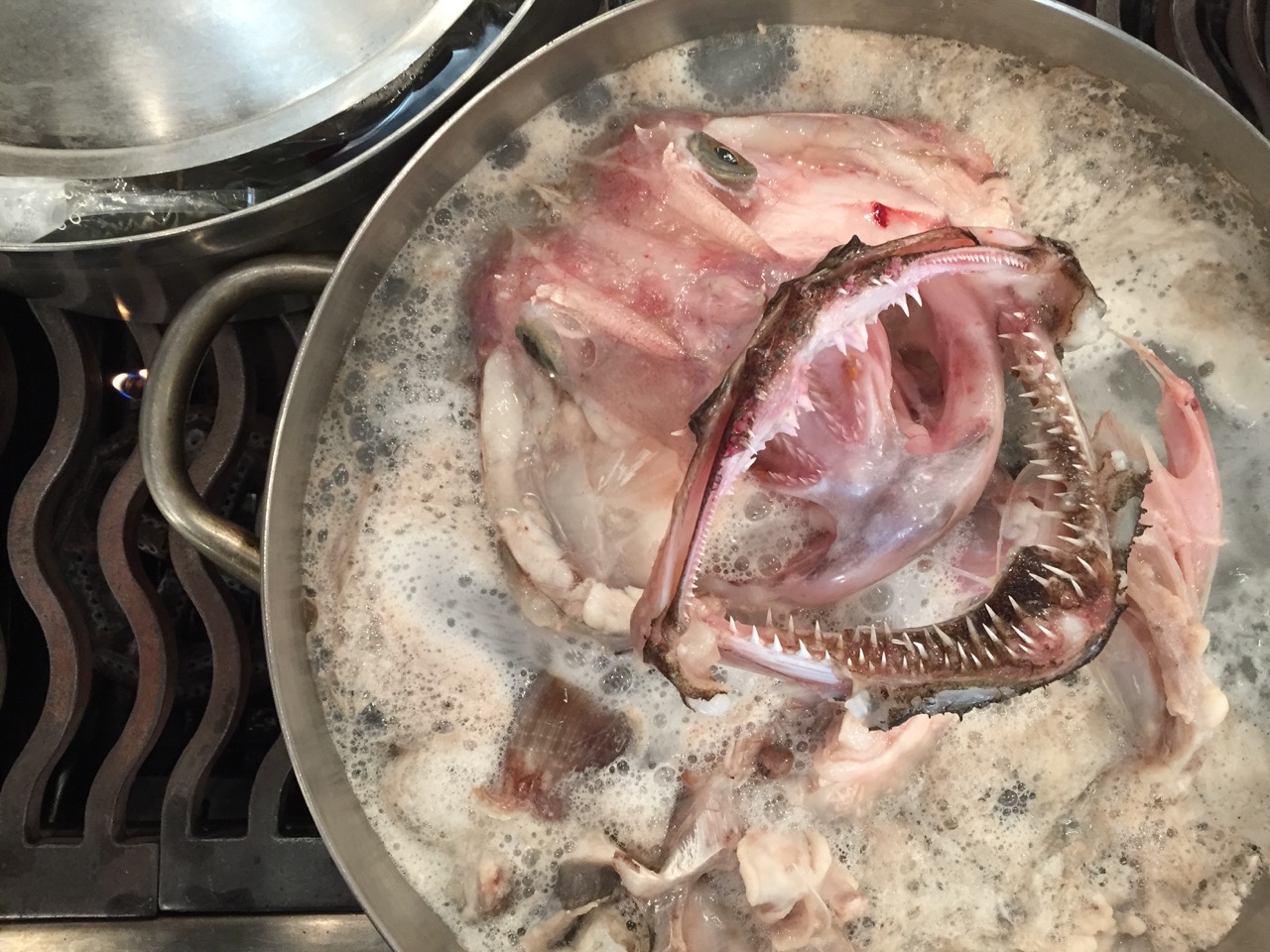 We got what we're calling monkfish "wings" from Pierless Fish. The monkfish has a monstrous head that is always discarded, but it's 60 to 70 percent of the fish's weight. If you know how to get specific V-shaped bones off the head, they look exactly like a turkey wing and carry a whole bunch of meat. So we fried it as a whimsical take on Buffalo wings. To go with it, we made a hot sauce from unused dried peppers from Cornell's breeding program.
Or take the dust left after pressing walnuts or pistachios for oil — can you cook with that? We put it into the hands of our creative pastry chef Bobby Schaffer and suddenly we've got this amazing cookie. Out of these experiments came 16 savory dishes and three desserts that form the basis of the wastED menu.
EM: These wasted ingredients you're using are free, right?
AK: We don't want anything for free, not even three-day-old bagels and quarts of leftover "everything" seeds. This project is about highlighting lost value in the food system. If we get it for free, we're shortchanging the value. It would do this whole project a disservice if we expect even pineapple cores or spent grains from a brewery to be free. They have a culinary and nutritional value we should recognize. Part of this project is throwing into question a system of values about what's waste and what isn't waste. I personally have felt very strongly about the need for some sort of exchange of money. Otherwise we're being hypocritical.
Some suppliers really didn't want to charge. Take Raffetto's pasta dough bits: They were like, "This is just trash, we throw it away." But I don't want them to look at it as trash anymore. We're going to create something delicious out of this, something of value.
EM: This pop-up is just 18 days. Will its ideas have lasting legs?
AK: If a supplier is wise, there's a potential for opening markets and revenue streams. We have a different guest chef every night, and they're like, "Oh my God, where do I get these things?" Of the monkfish wings, they say "this is the coolest thing, can I get these?" And we say "Yes – but after wastED." [laughs] I'm sure Demasco at Pierless would be psyched to sell them.
Some interesting concepts could come out of this, like nut-dust cookies, or all sorts of manufactured products that could tap food waste into something really delicious, nutritious and affordable. And think about infrastructure. In some cases it was a bureaucratic nightmare. Baldor, which has high-tech systems for dealing with waste, is a great example. It's a huge operation with no systems set up for capturing this kind of wasted food, like bok choy stems. But if we can get producers like them to see a value in what they're throwing away, to see a demand for it, eventually ordering a case of vegetable scraps could be as easy as ordering a case of apples.
People in the business of food are in the business of feeding people, and wasting food is antithetical to feeding people. Everyone has said, "Thank you for approaching us about this, because it keeps us up at night. And if you can help us figure out a way to find some value in something we throw into the trash by the hundreds of pounds on a daily basis, how cool is that?" It was like a therapy session for many of them. People have accepted food waste as "the way things have to be" — but perhaps that could change.
Listen to chefs Barber and Kaye discuss the pop-up with Leonard Lopate on WNYC here.