Editor's note: We kicked off our first annual Food Loves Tech event last summer in Chelsea—here's a recap. We're bringing a taste of the food and farming future back this year, but just across the East River at Industry City. This story is part of an ongoing series about technology's effects on our food supply.
Bonfires, homemade s'mores, falling asleep under the stars as the wind rustles or a cow moos nearby. Autumn in the Northeast was made for camping, and thanks to a service called Hipcamp, it's getting easier to combine camping with a taste of life on a farm.
Founded in 2013 out of a frustration at not being being able to find suitable campsites, Hipcamp aims to get people outside by serving as a type of Airbnb for camping with more than 15,000 listings across the country. Lucky for us New Yorkers, a number are within easy driving distance of the city.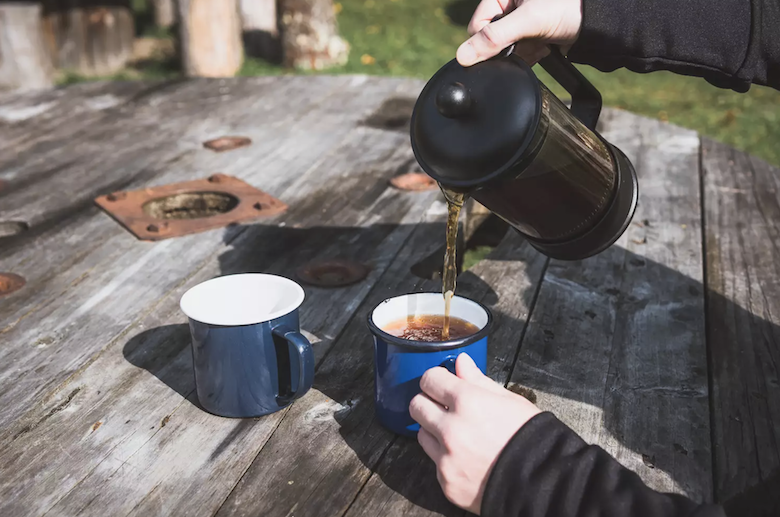 Some of these campgrounds include private waterfalls, swimming holes and spots usually only frequented by local landowners. Many are also part of working farms where you can lend a hand, if you want, and experience life tending to animals and/or crops.
Simply go on the website, select the dates you want to camp and then search by area, and/or type of campsite ranging from the bare basics to glam-camping. For $59 per night you could stay at a 100-acre fresh grown organic herb farm and animal sanctuary in New Hampton. You can choose for an additional fee to take part in gardening and farming workshops, yoga and more. Or for $50 you can sleep among the vineyard vines at Robibero's Retreat. Another option not far out of New Paltz is located on a mustang farm where you can ride the horses. Places are vetted by Hipcamp, and for the farms, hosting can be an important additional income.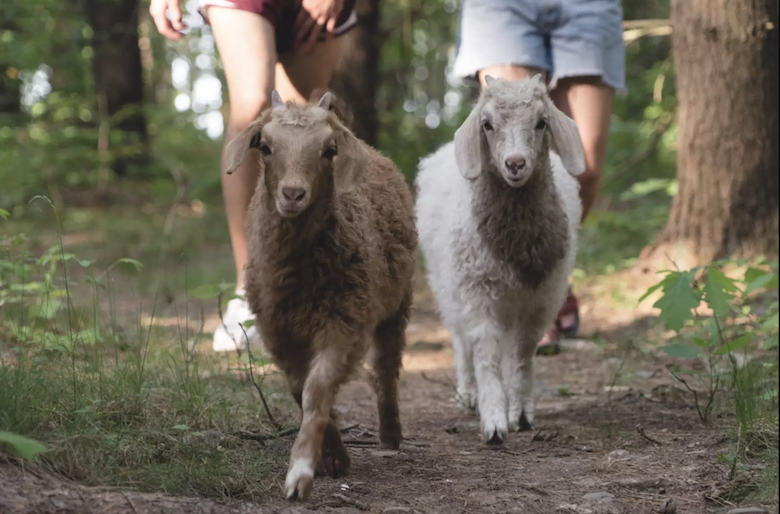 "The extra income is a huge help to our hosts. It offsets the cost of land management, which can be significant," founder Allysa Ravasio said. "But when I speak with our hosts, the reason they love Hipcamp is the chance to share their land with people who love it. Having a stream of cool, nature-loving folks can bring a lot of energy, fun and joy, too."
Here are three of Ravasio's picks in the New York area: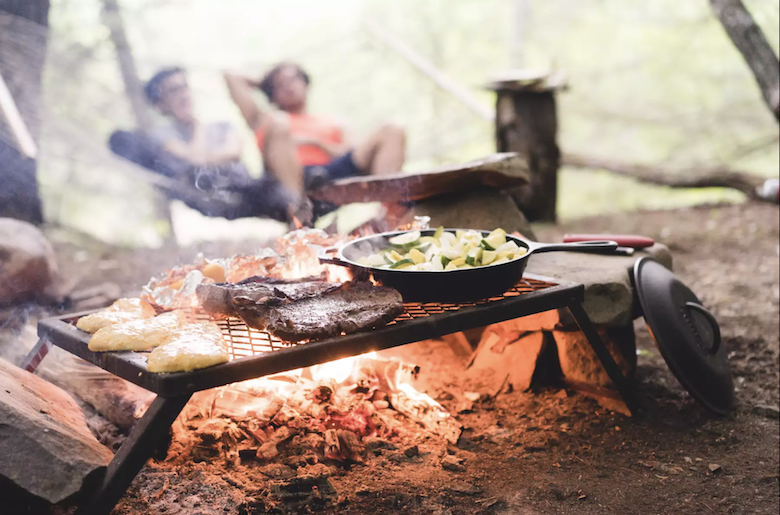 Stony Creek Farmstead
Stony Creek Farmstead is perfect for a weekend getaway from the city.  It is home to a herd of cows, sheep, pigs and chickens and provides a platform tent equipped with everything including the kitchen sink.
Magic Forest Farm Camp
The Magic Forest Farm Camp is a homestead and developing eco-village devoted to the principles of organic farming and self-reliance. There you can go searching for wild mushrooms and interact with the animals, including a white peacock!
Sacred Hallow
This spot is great if you want to take the time to relax and reflect. Sacred Hallow is a secluded spot near a lake and pond surrounded by trees. There's a fire pit to make some s'mores on and equipment for canoeing, fishing and hiking.