You're reading about cookbooks: I'm going to assume you like food. That being the case, chances are good that even if you've not yet been to Missy Robbins' Williamsburg, Brooklyn, restaurant Lilia those incredibly mouthwatering images of the pasta have passed through your Instagram feed, causing you instant hunger pangs. Wouldn't you want to cook like that if you could?
You can bring some of that beauty into your own kitchen because Robbins' cookbook Breakfast, Lunch, Dinner…Life: Recipes and Adventures From My Home Kitchen is packed with gorgeous pictures by food photographer Evan Sung. In addition to the recipes—from fried egg with kasha, Sicilian pesto and soppressata to 30 clove sauce to "my best roasted chicken"—she's giving you insight into how she cooks at home, and why. Robbins can also write, and the essays that are squished between the recipes offer a glimpse at what it's like to make the decision to be a career chef very young and then start over. There's way more here than just pasta, but don't worry: The pasta is there.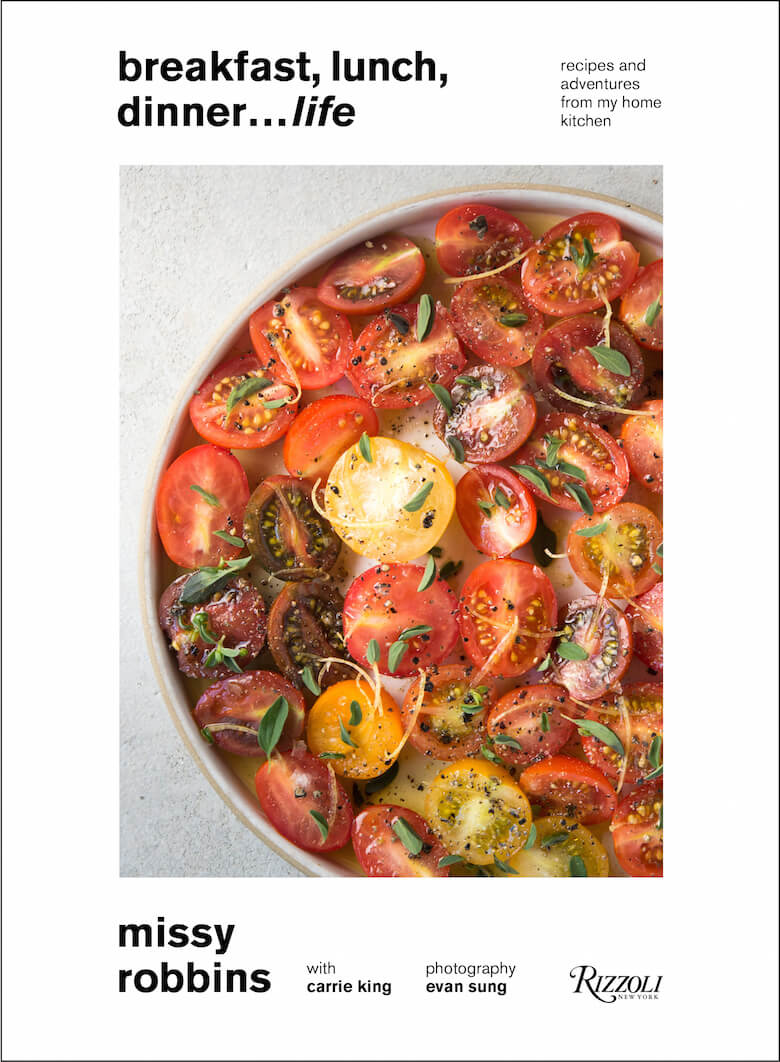 Here, Robbins tells us about her five essential cookbooks.
This is a regional Italian book. It delves so deep into the traditions of Emilia-Romagna, which was the first region I cooked in when I lived in Italy.
My bible essential.
These were some of my first books and were a huge learning experience for Italian cuisine and simplicity in cooking. They were a major influence in my life.
The Time Life Series
These are vintage books that are just amazing. They are so old school but have so much great technique and nostalgia.
This is all about wood-fire cooking from a master, Francis Mallmann, which is now the heart and soul of the kitchen at Lilia.
SaveSave