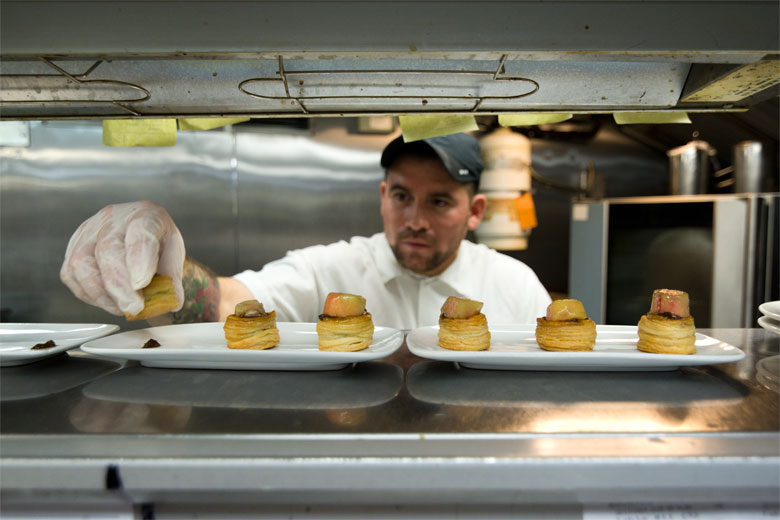 Sure New York is the city that never sleeps, but as most locals (and few tourists) know, places still tend to shut down after 2:00 a.m. — especially during the week. Not so at Employees Only, the West Village institution open until 4:00 a.m., seven days a week.
This includes the kitchen, which churns out everything from steak tartare to oysters to hanger steak up until 3:15 a.m., when the last orders are taken. "We usually get a rush right around 2:30 a.m.," chef Julia Jaksic says. The grand finale, then, arrives around 3:30, when the kitchen dishes out cups of chicken noodle soup to send off revelers with a little more nourishment than booze.
We dropped by one Thursday night (or rather, Friday morning) to catch the kitchen staff, and co-owner Igor Hadzismajlovic in action.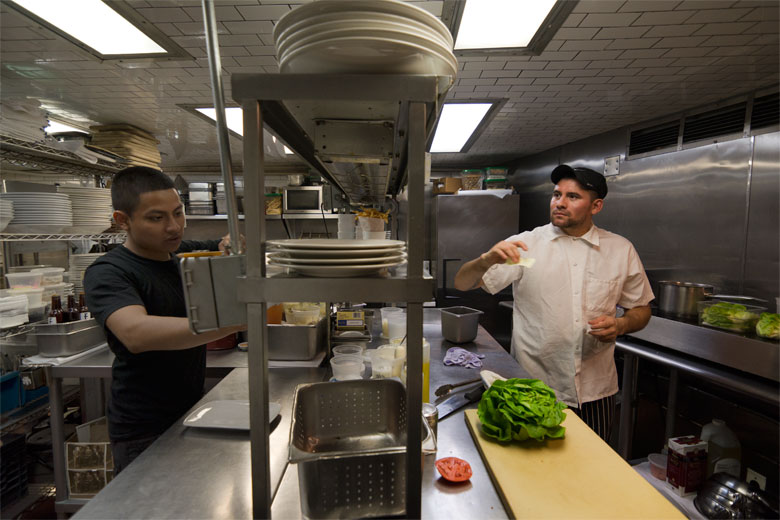 2:22 a.m.
First glance at the kitchen, where Ernesto Gonzalez is manning the line.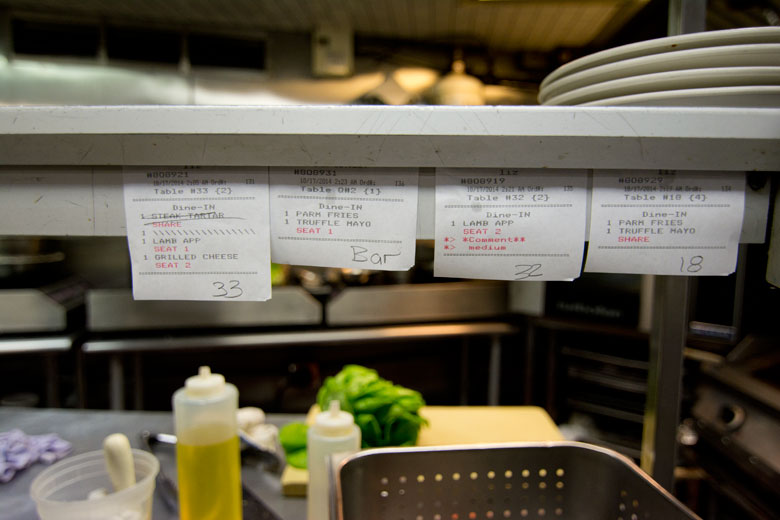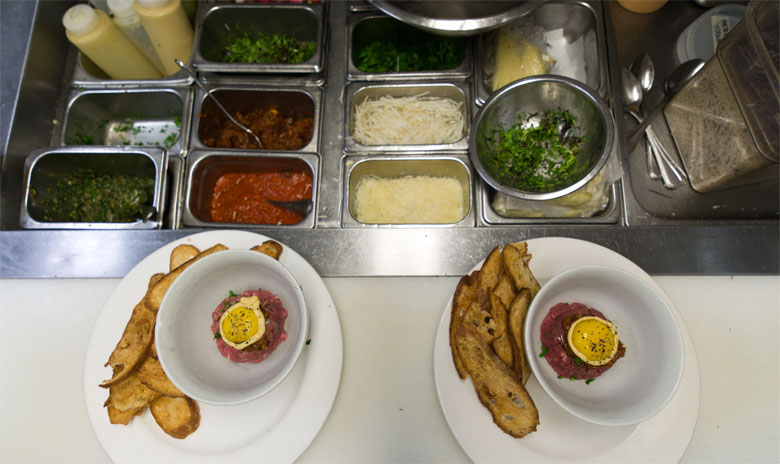 2:23—2:30 a.m.
A steady stream of orders starts trickling in — most popular being the Parmesan fries, followed by the steak tartare and lamb chops.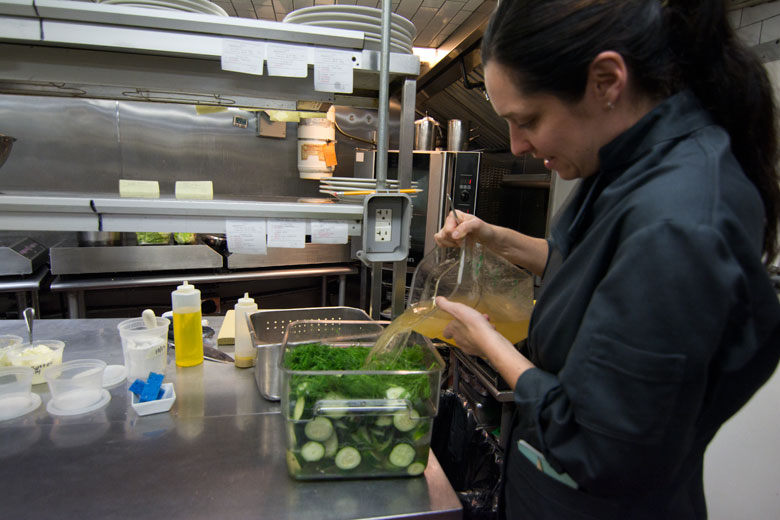 2:31 a.m.
Chef Jaksic finishes up the pickles to be served the next day.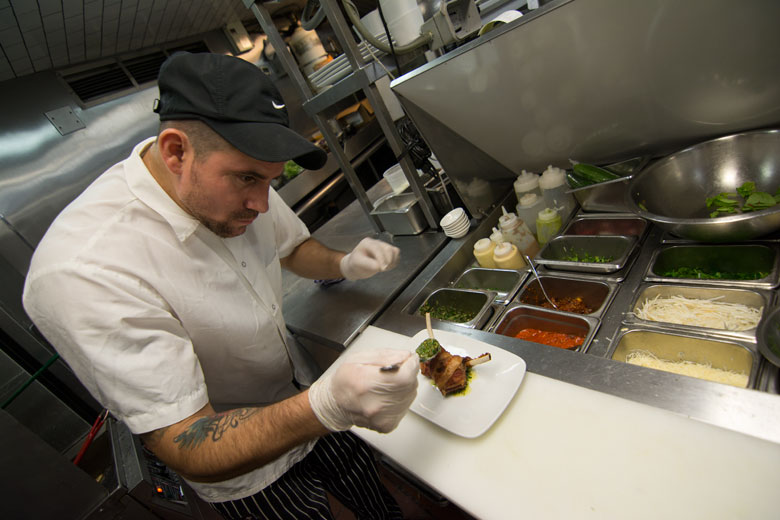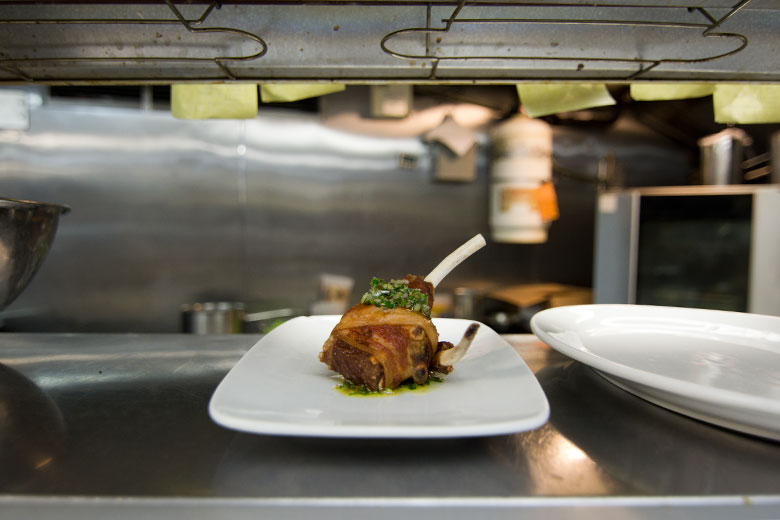 2:32—3:00 a.m.
Ernesto plates some lamb and bone marrow poppers, which chef Jaksic helps garnish.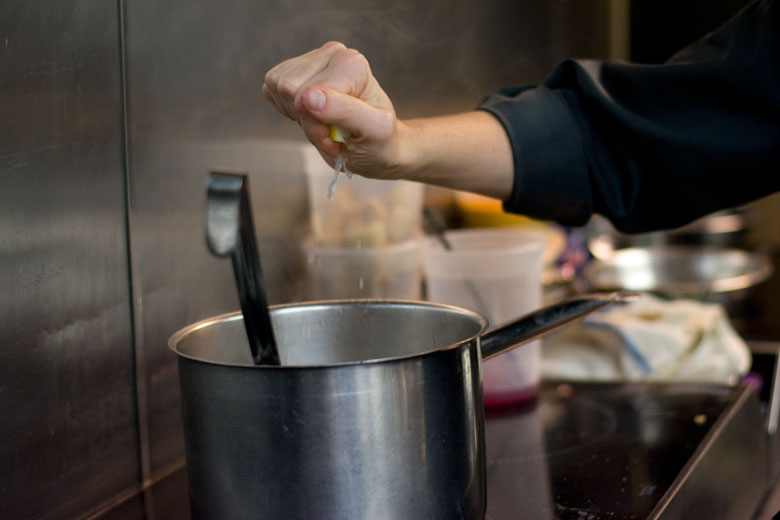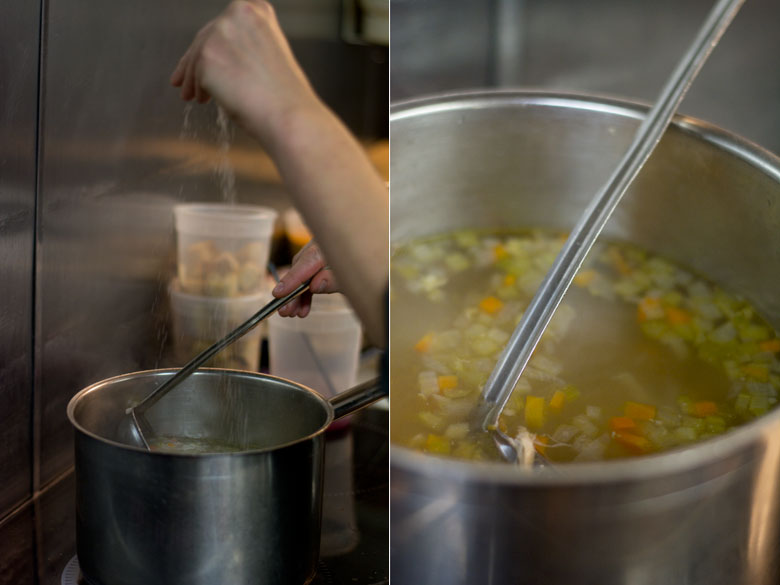 3:04 a.m.
The soup gets some finishing seasonings — a squeeze of lemon and some salt. "We typically go through four quarts on slow nights, six on the weekends," Jaksic says.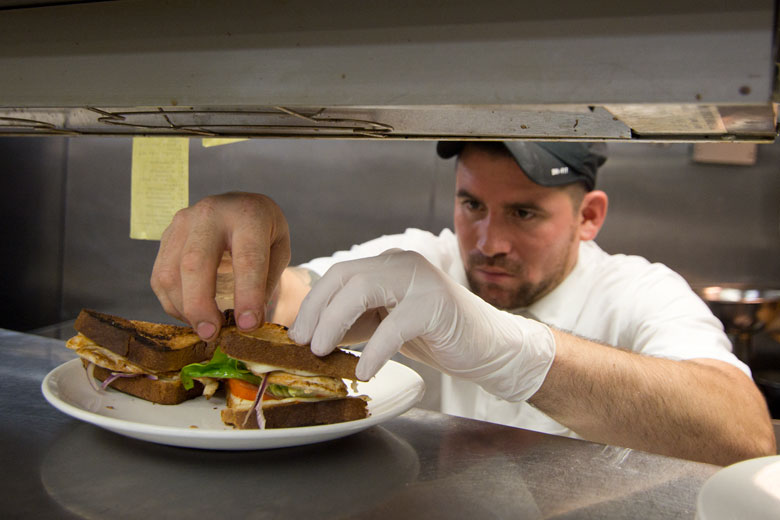 3:20 a.m.
Ernesto plates a grilled cheese with chicken for staff members, many of whom work 4:00 p.m. to 4:00 a.m. "They order off a staff menu," Jaksic explains, which also includes a hamburger "Igor" style — medium with cheese and Parmesan fries.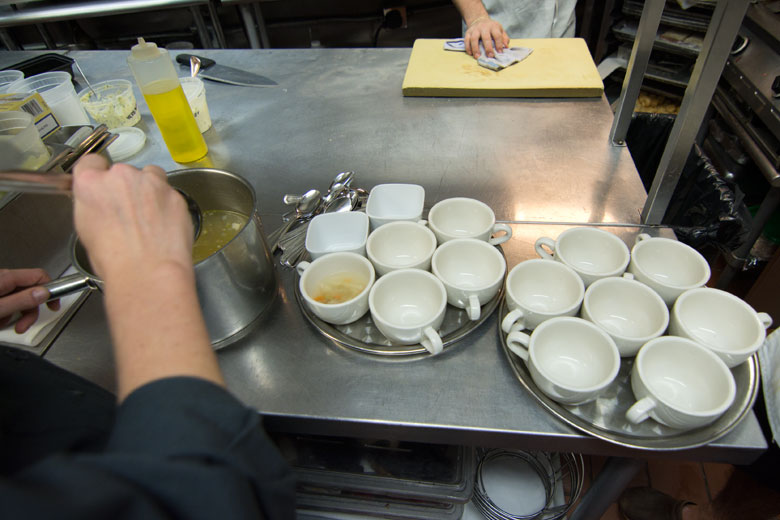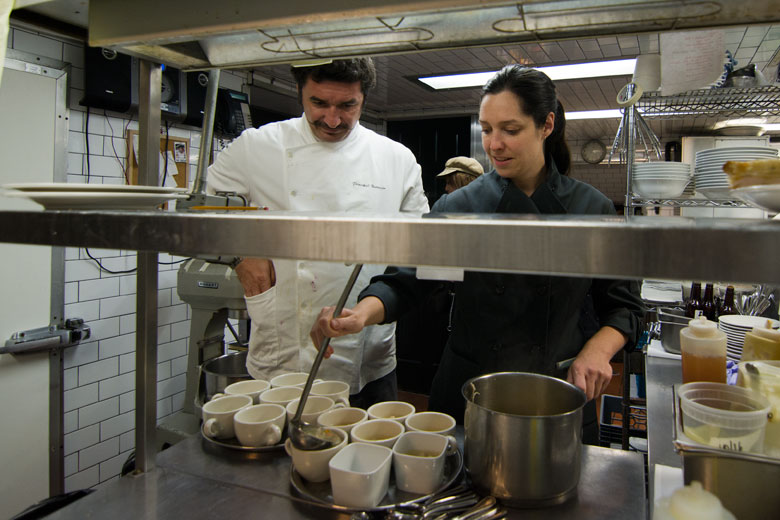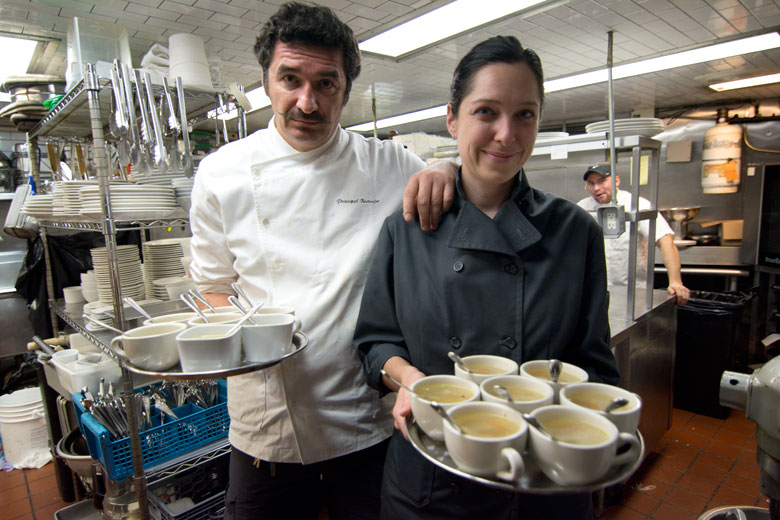 3:30—3:33 a.m.
Igor and Julia dish out the chicken soup for tipsy revelers upstairs.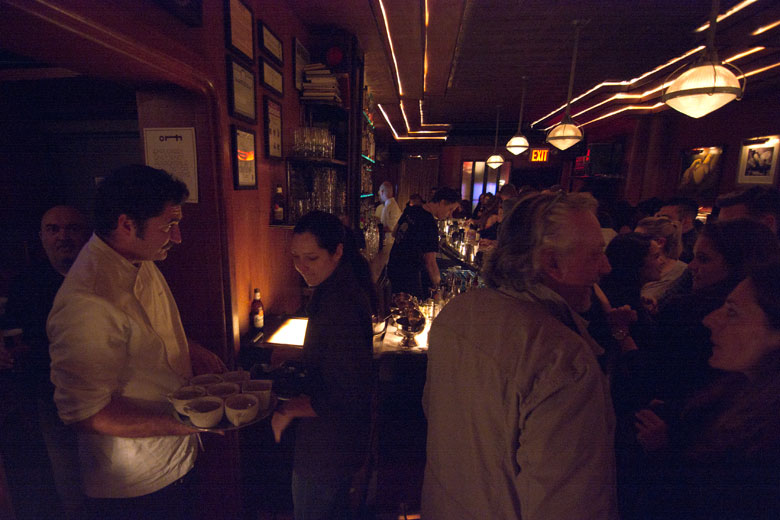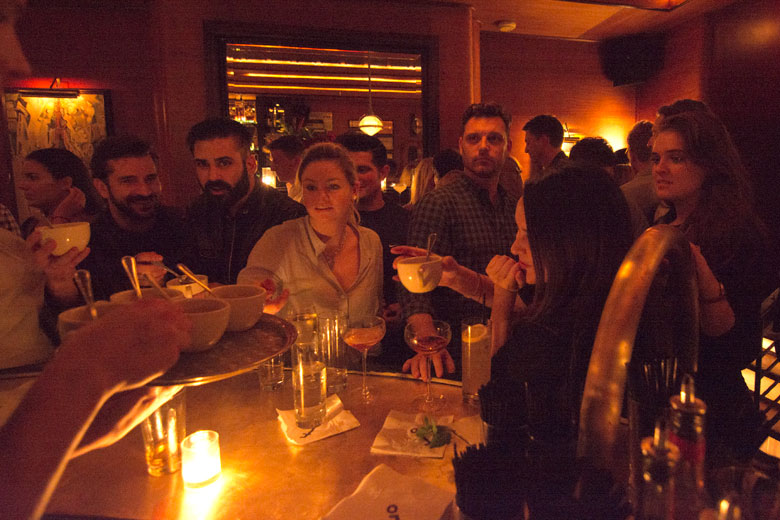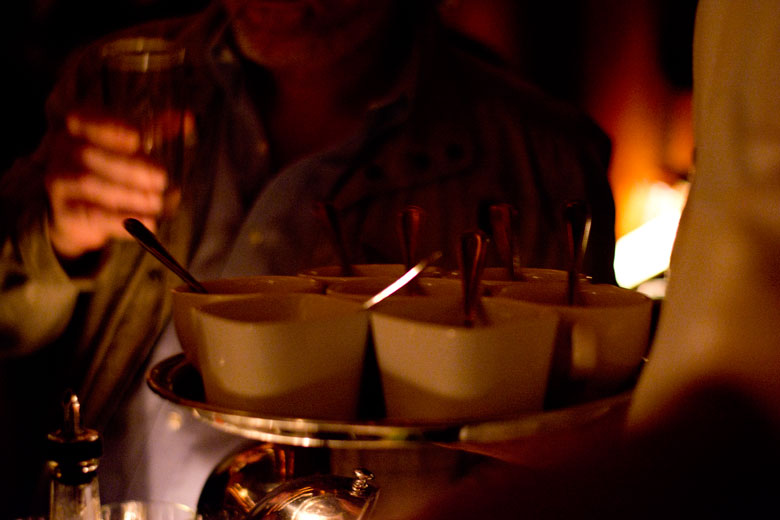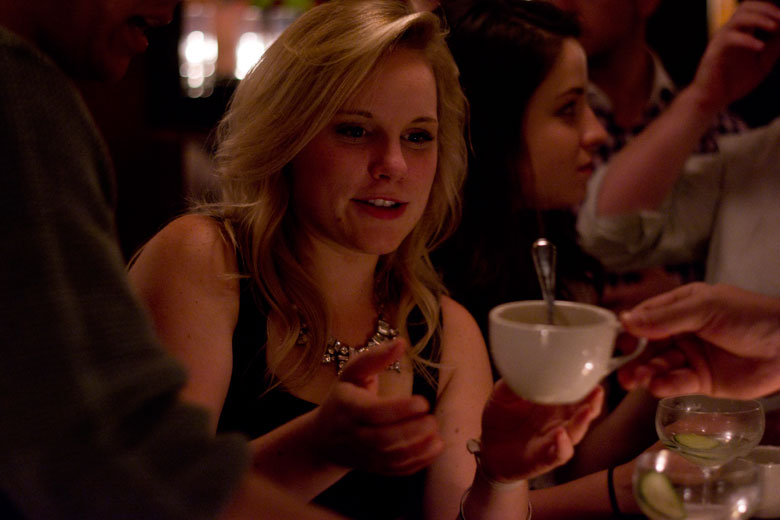 3:33—3:36 a.m.
They hand out soup to the crowd, and run out in minutes. A few hungry ones get seconds.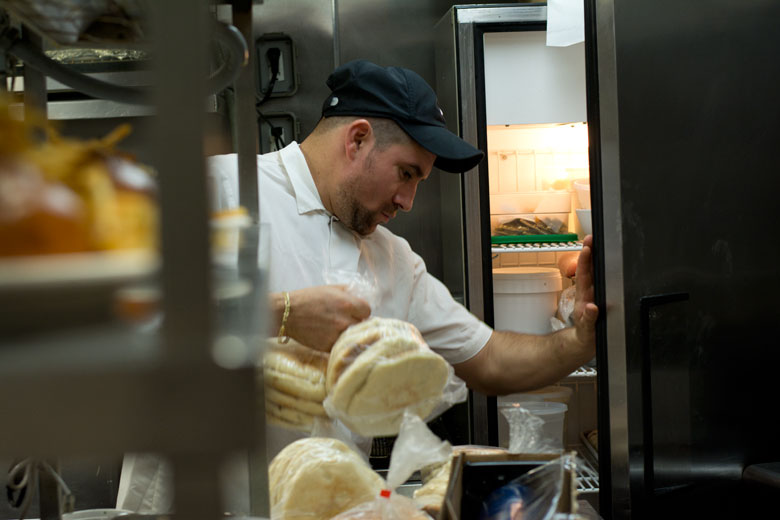 3:42 a.m.
Meanwhile, the kitchen downstairs receives a late-night delivery of fresh pitas.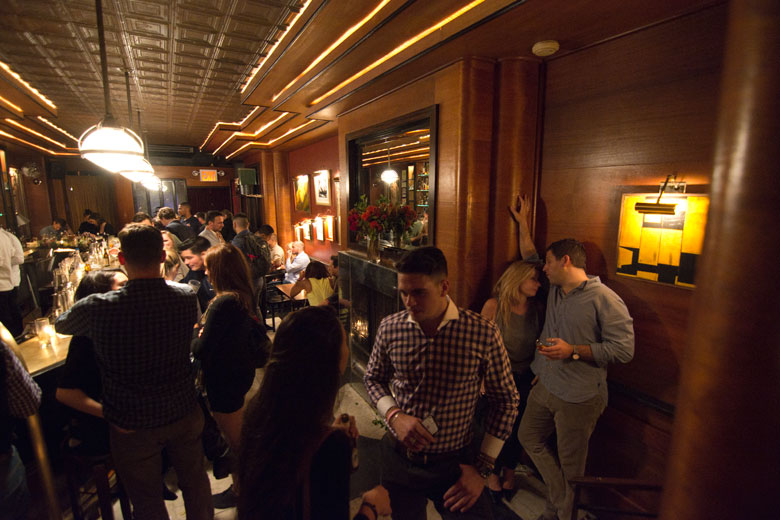 3:54 a.m.
Six minutes before closing time — and the bar is still packed. "We put on Tom Waits around 3:30 a.m. to get people out," manager Allyson Noman says. "And then [the bouncer] Robert comes in."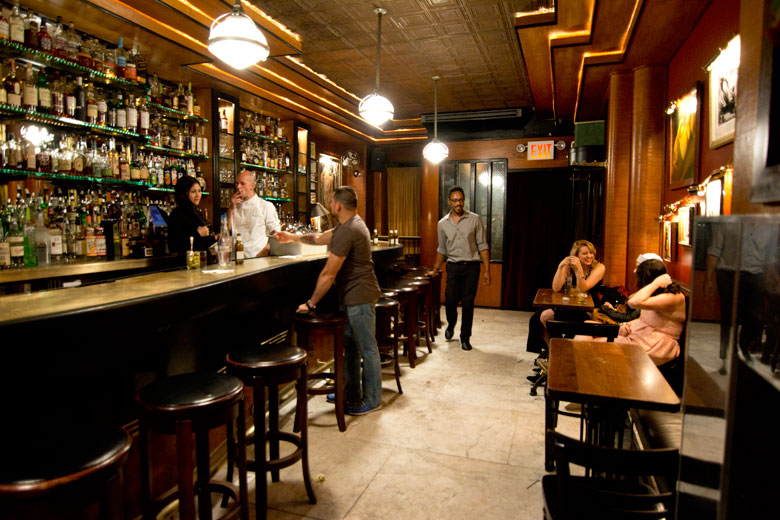 4:15 a.m.
A few stragglers finish up their last drink, while the bar clears out.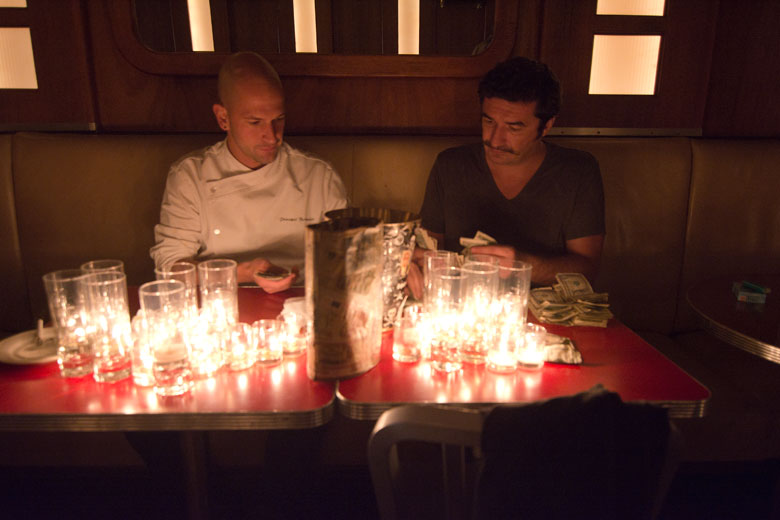 4:34 a.m.
And as a ritual, bartender Milos Zica and Igor get some beers, bust out some cigarettes, and start counting the bills.