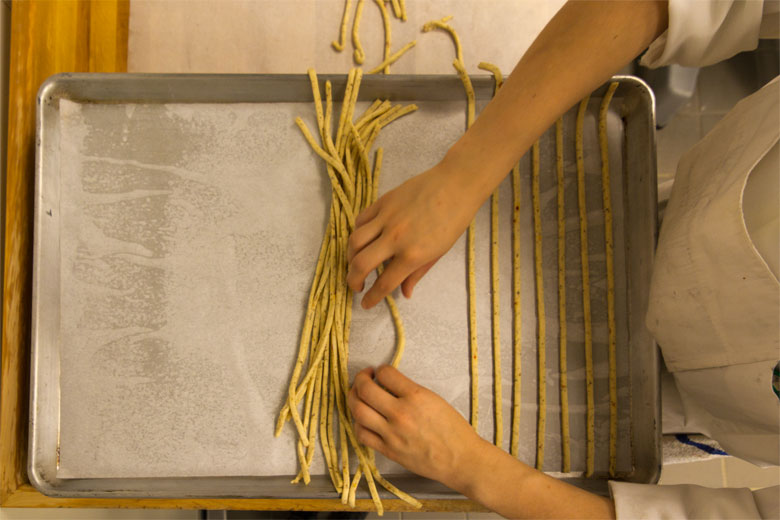 Pastry oftentimes brings to mind puffs of whipped cream, gently-folded gelatos, and carefully placed gold-leaf garnishes. And while the mirage is all very relaxing (think, starting off every day with coffee and pastries?),  the team at Lincoln Ristorante have to deal with all that, and more: there's the everyday pastry needed at the restaurant, plus orders for the Met Opera, cakes and cookies for private parties and events, and the entire bread service for Lincoln.
This means that while you're singing along to Becky G's "Shower" and getting ready in the morning, Lincoln's Richard Capizzi and his crew are mixing focaccia, making cookie dough, prepping crumbles and laying out strand after strand of grissini dough for breadsticks. All before 11 a.m.
To get all that work done for the next day, bakers arrive around 6:30 a.m., clocking in some 12 hours of work on a normal day. We dropped by one morning to catch the morning rush.
7:12 a.m.
Baker Victoria Stagias gets ready to start on baking focaccia, grabbing spices from the top shelf.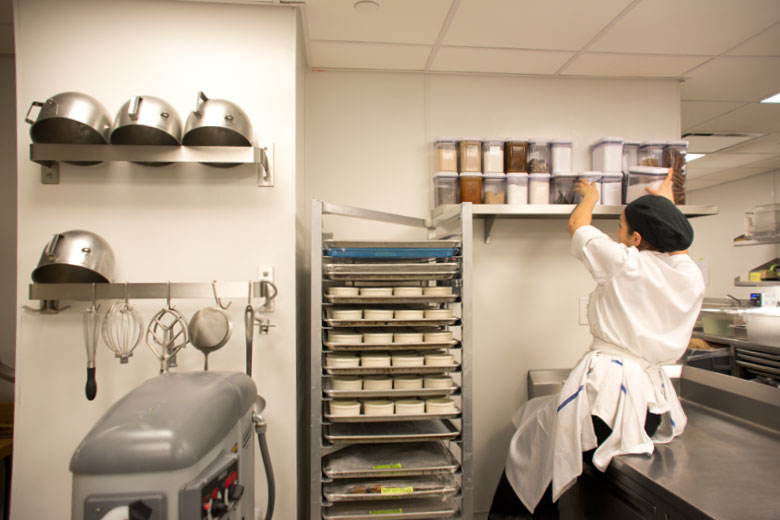 7:17 a.m.
The clock, under which reads "Sense of urgency." It is, naturally, 10 minutes fast. Here, the pasta team is just getting started. They go through some 100 eggs in the morning.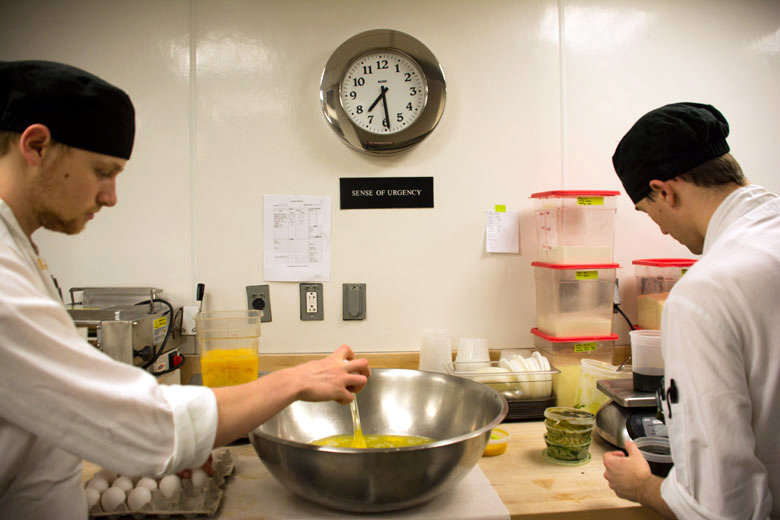 7:17 a.m.
The multiple to-do lists: on the left, a three-page daily calendar of to-dos, followed by a list of events, a list of large banquets, and orders from the Met Opera.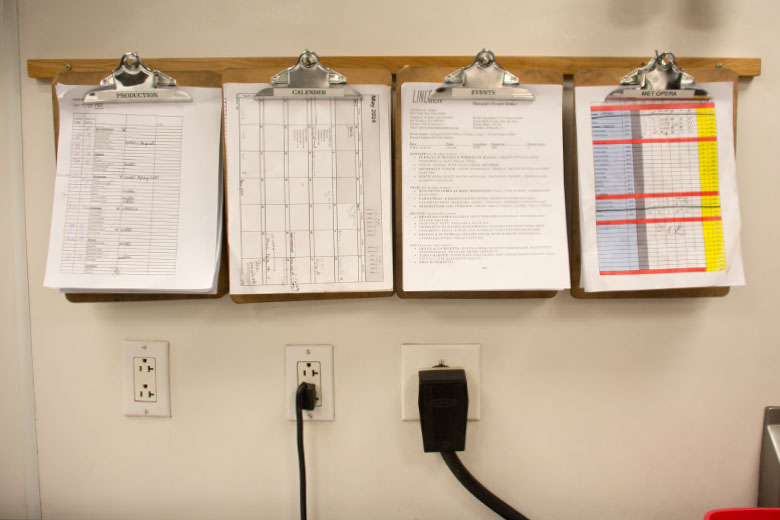 7:28 a.m.
Meanwhile Katy Keefe sets up the mise en place upstairs in the open kitchen, to be used later during service.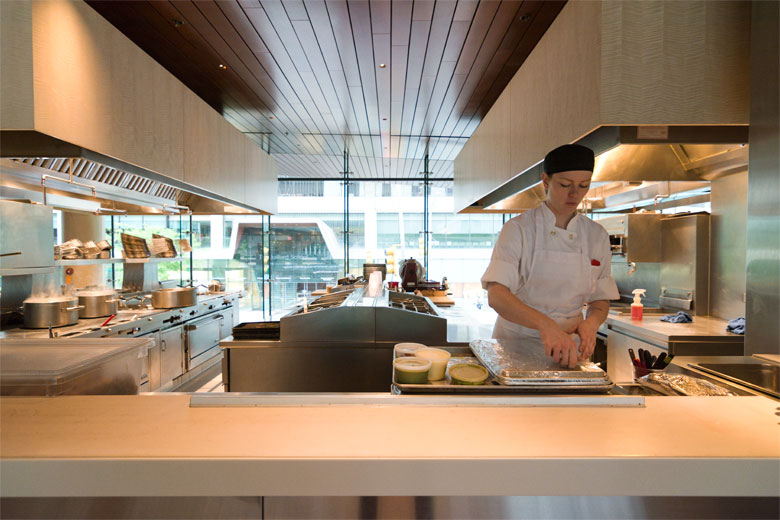 7:34 a.m.
Stagias gets started on the focaccia, which they bake eight sheets of in the morning, and two sheets in the afternoon. They are left to proof for two hours.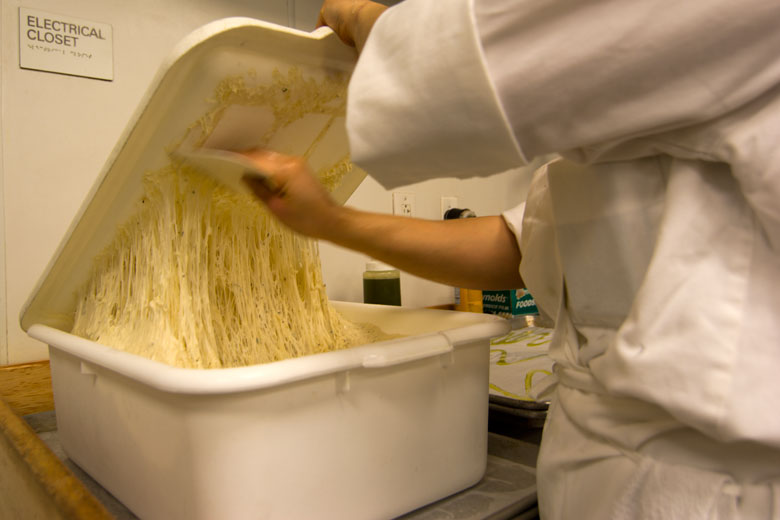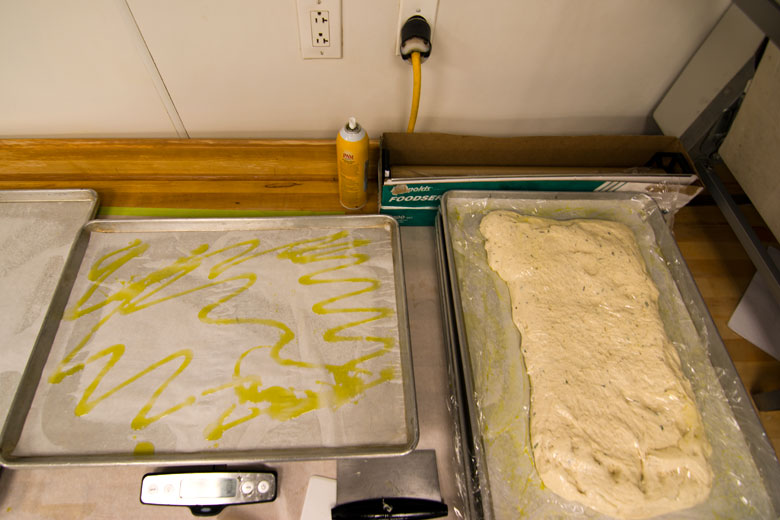 7:49-8:00 a.m.
Following focaccia, Stagias gets started on grissini dough for the breadsticks. The dough is tougher than focaccia's fluffy mess; it is first cut, then pressed slightly before being cranked through a carta, or pasta-making machine.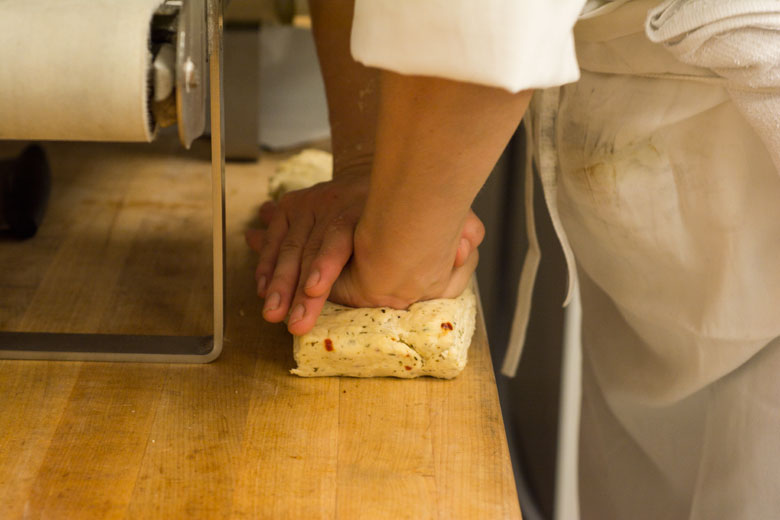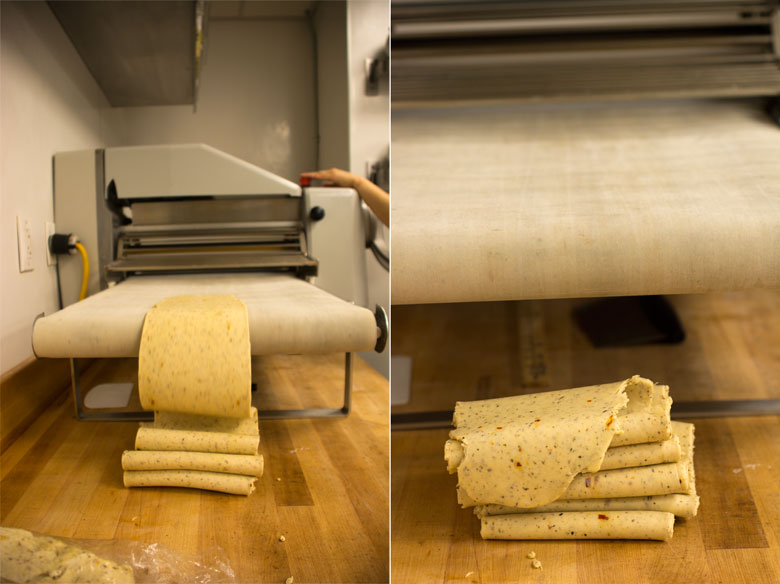 8:11-8:15 a.m.
Keefe works on the opera cakes, which were pre-sliced and waiting in the freezer. She dusts them with cocoa before individually applying gold leaf garnishes.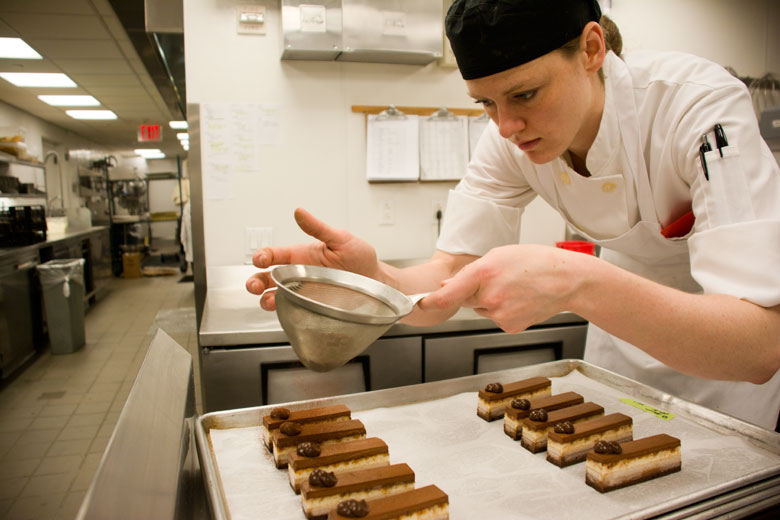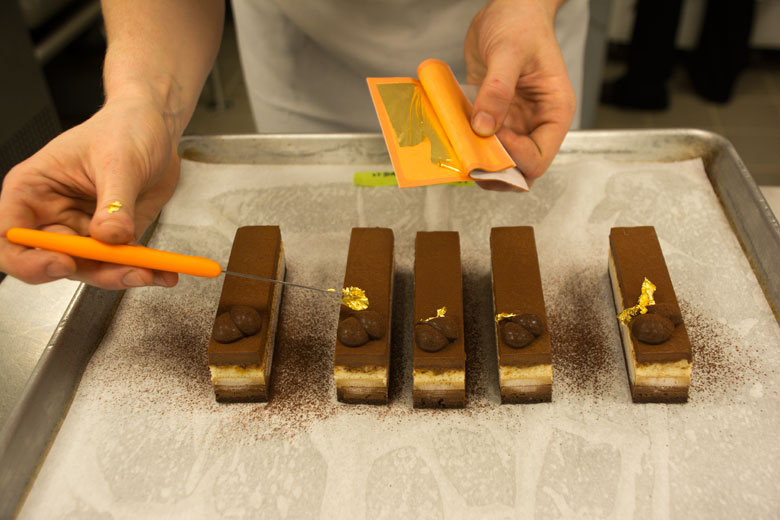 8:29 a.m.
Every 30 minutes, Stagias steps away from whatever she is doing to stipple the focaccia. "It looks like a brain," she says. "That's when you know you're doing it right."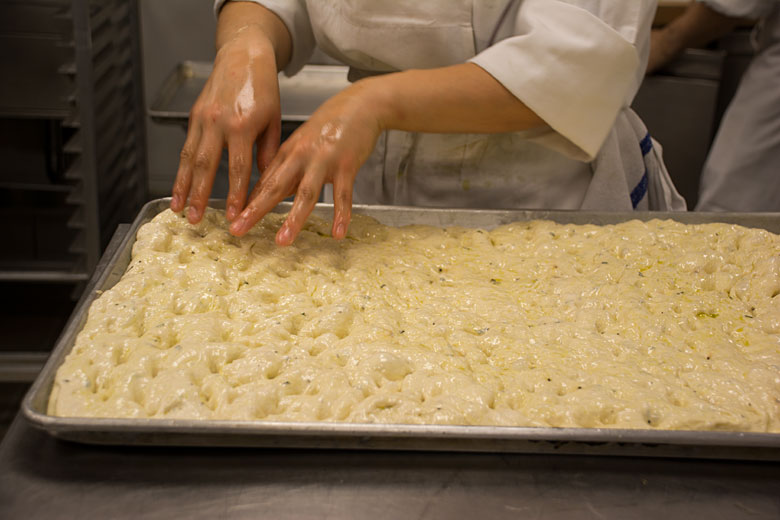 8:30-9:06 a.m.
Meanwhile, Keefe preps some cobblers and makes some chocolate chip cookie dough…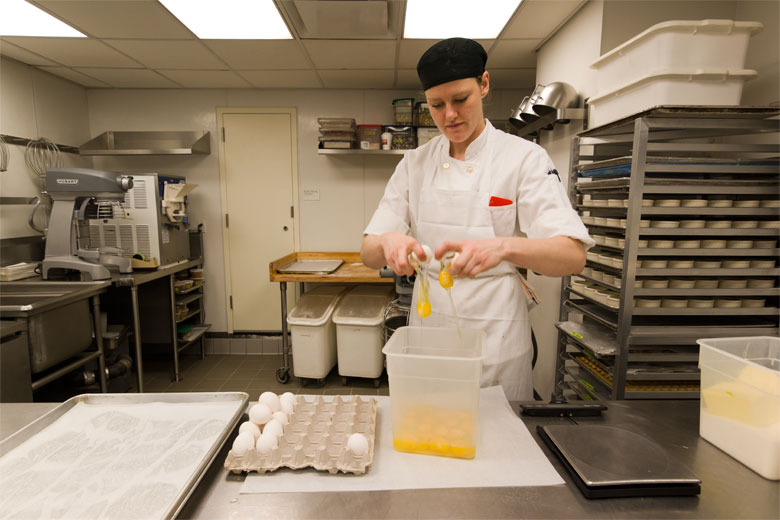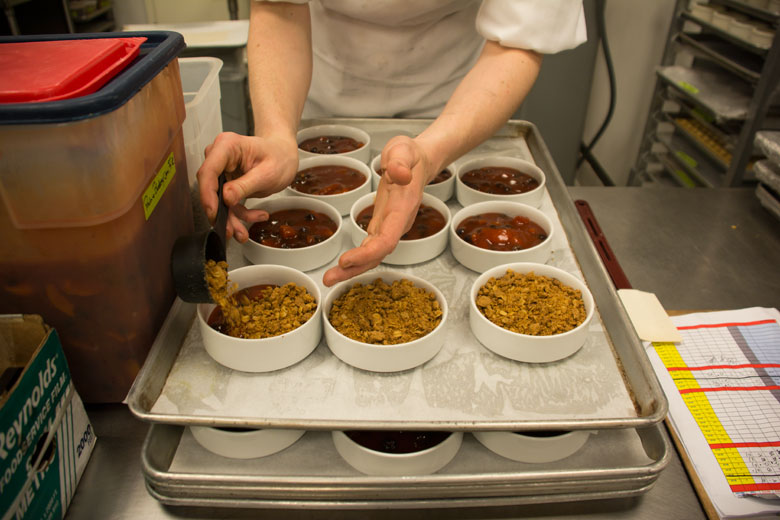 8: 51-9:45 a.m.
Before moving on to make some more batches of focaccia with Richard Capizzi.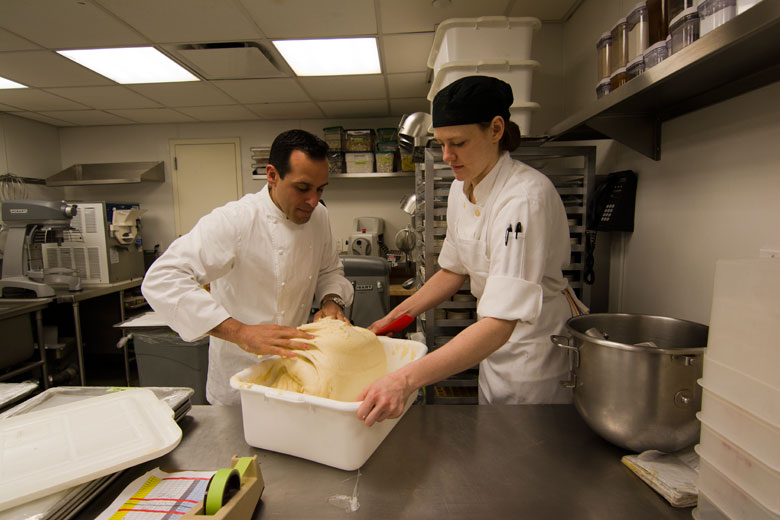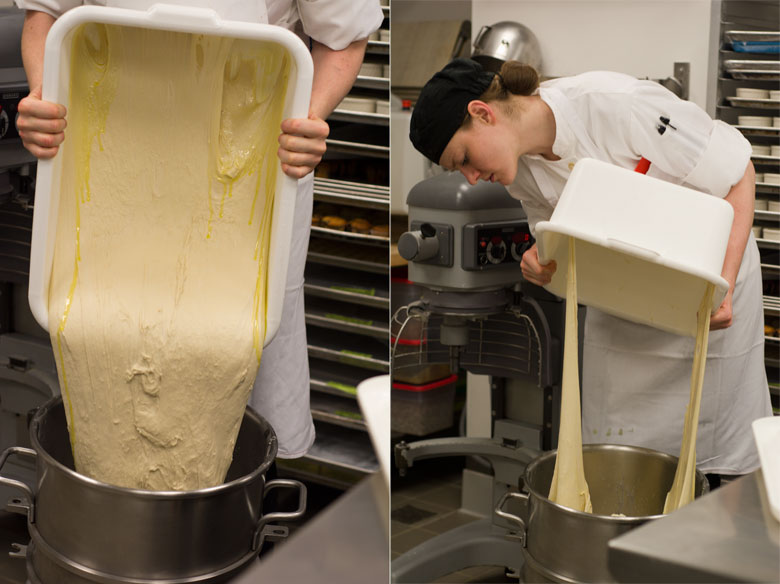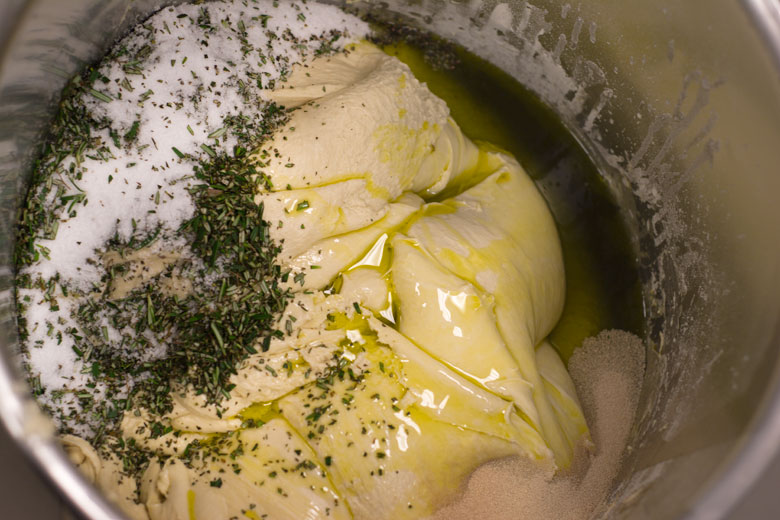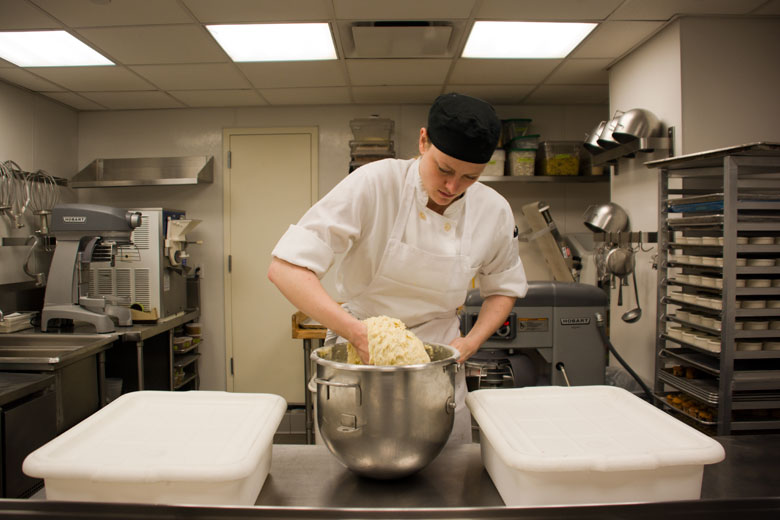 9: 35 a.m.
Stagias hand places pistachios onto a cake, before carefully slicing the ends off.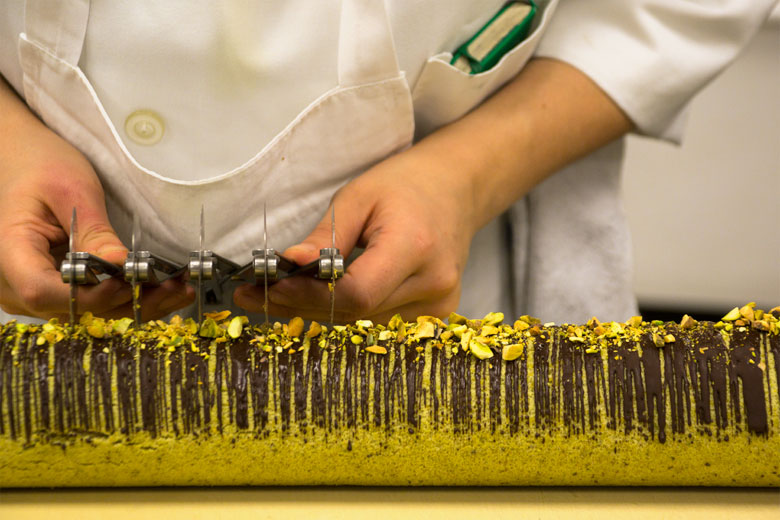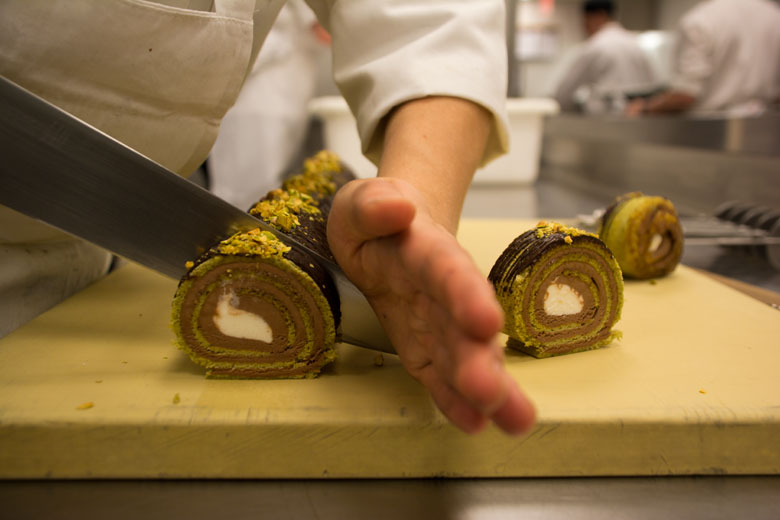 10:01-10:05 a.m.
Keege makes some gelato to add to their stock; extra pints are necessary for an upcoming party.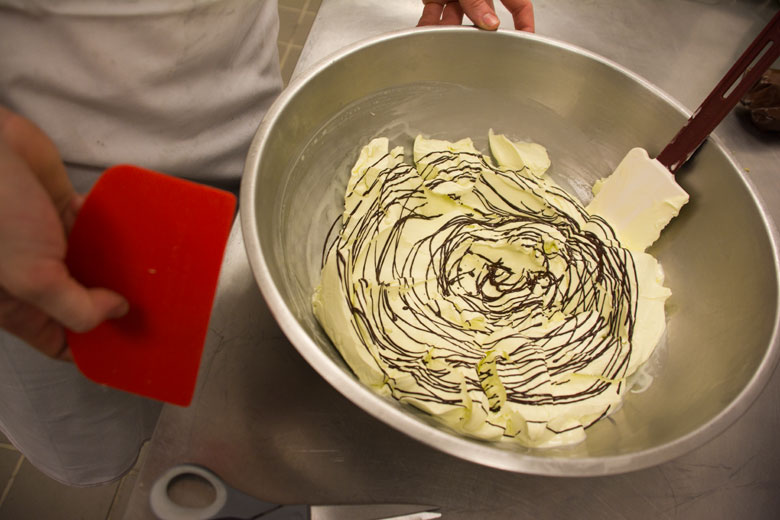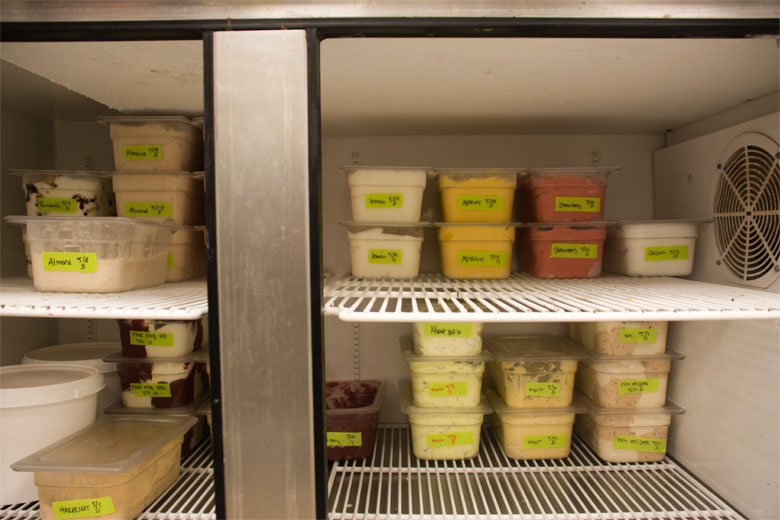 10:10-10:20 a.m.
The first batches of focaccia come out of the oven, which are sprinkled with salt and herbs before getting a layer of duck fat on top.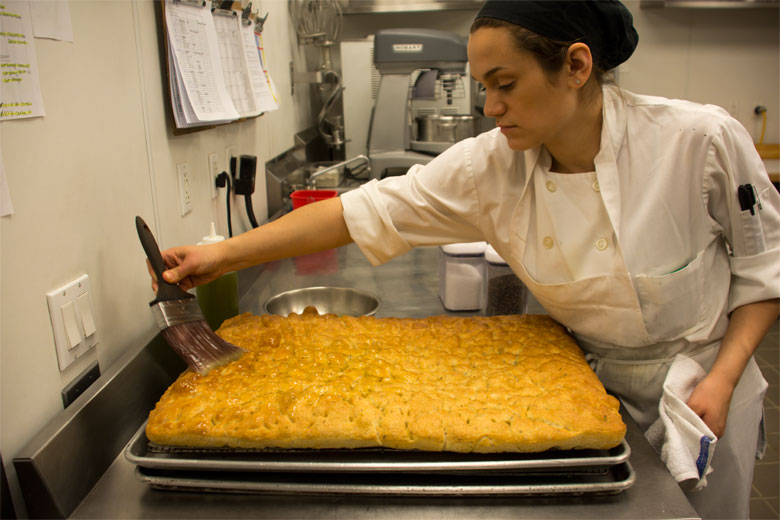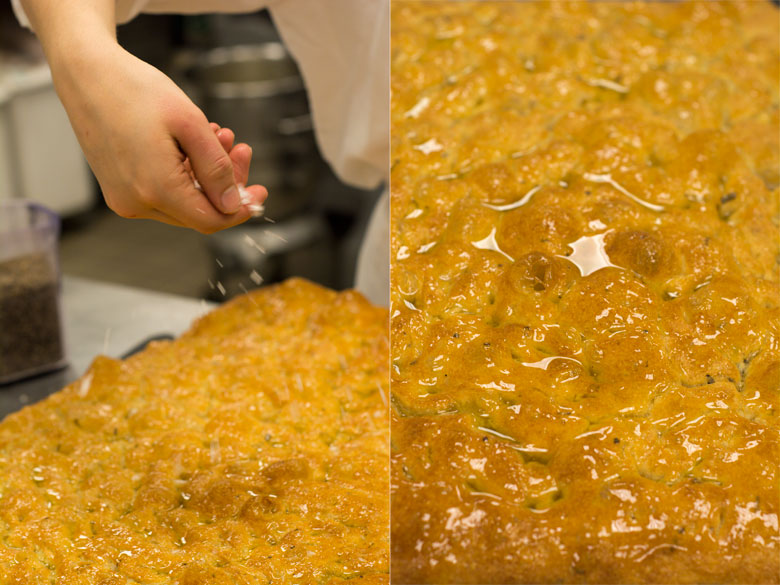 9:49-10:45 a.m.
Stagias slices the grissini dough into breadsticks before laying them out individually on sheets to be baked. They bake 16 sheets in a morning; it takes her one hour to finish assembling.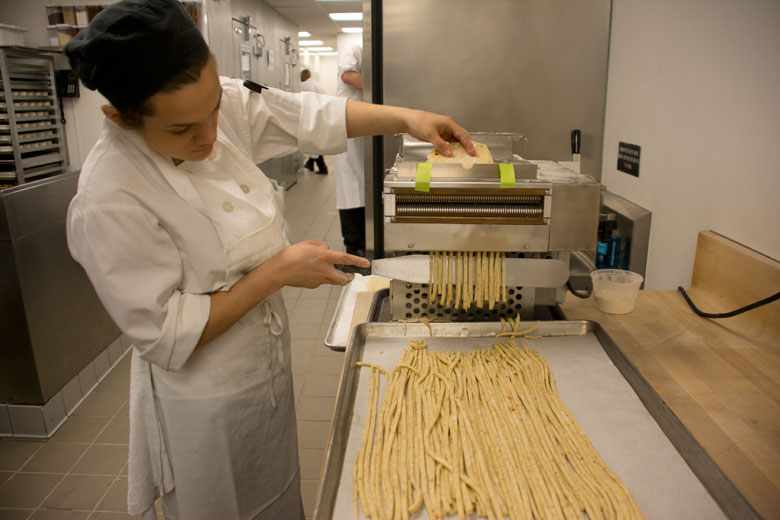 10:31 a.m.
A final last look at the clock, where the pasta team is assembling rounds of spaghetti.
Photo credit: Jessica Chou