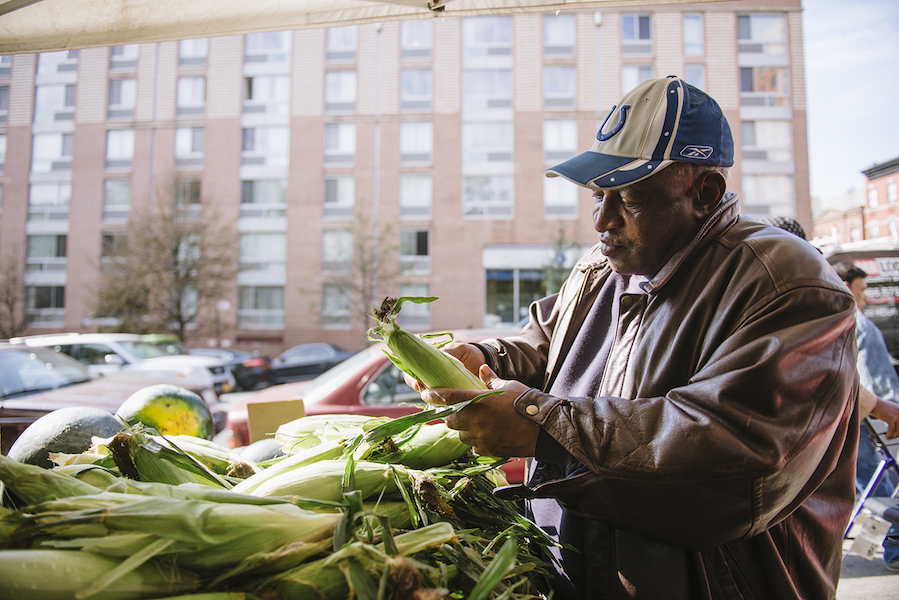 It's not often that hunger advocates, meat inspectors, corn farmers and large multinational bioscience conglomerates end up at the same table, but there is at least one. The Farm Bill brings all of these stakeholder and more together in a months-long (sometimes years-long) slog to get a bill before Congress.
The last Farm Bill passed through Congress in February 2014, two years after its predecessor expired in 2012. The current Farm Bill will be up in 2018, and though it could take even longer this time around, the Farm Bill process is well underway for different stakeholders across the country.
At last month's Food Tank Summit at George Washington University (GWU), former Deputy Secretary of the United States Department of Agriculture (USDA) and current Director of Sustainability at GWU Kathleen Merrigan explained why the Farm Bill has so many players and why caring about one part of the Farm Bill is to care about all of it.
"It is a time of chaos here in town. In order to get a Farm Bill passed it will have to be a big-tent approach. The farmers and the ranchers want it. The hunger community wants it. Urban agriculture wants it… at the end of the day, this coalition is the strongest part of getting things done… [and] we can't just focus on the Farm Bill title that we're really excited about. In order to have political leverage, you need to be an expert on the entire Farm Bill," said Merrigan.
Yes the Farm Bill even affects New Yorkers and we sat down with Ian Marvy, Urban Outreach Specialist and New York City Coordinator for the USDA Farm Services Agency, to get a little more granular guidance on how this legislation impacts our everyday lives and what we can do about it:
This interview has been edited for clarity and brevity.
Edible Manhattan: What are the elements of the Farm Bill that New Yorkers should be aware of?
Ian Marvy: The Farm Bill is one of the most complicated bills that exists. It's really hard to understand it as a bill. It's not hard to understand why it matters to you. If you believe in participatory democracy, if you believe your vote counts, there is a way for you to get engaged with the Farm Bill.
In terms of how it impacts the day to day life of New Yorkers, it includes the one million meals a day that the New York City office of school food offers. For the families that aren't receiving school food, all of the food that they have. Also food safety issues, including food inspections and food handling laws, are impacted by the Farm Bill. One of the ways the Farm Services Administration (FSA) supports the US agricultural system is through our crop insurance programs (e.g. disaster insurance programs) that allow farmers to respond to a natural disaster, get their feet back on the ground and continue growing so that they can continue supplying New Yorkers.
Another really important way that New York is impacted by the Farm Bill is through the Supplemental Nutrition  Assistance Program (SNAP). SNAP, as far as the [Office of Management and Budget] is concerned is the most effective government program out there. SNAP, on average, is spent within one mile of the recipient's address, so it's an economic activator. This year GrowNYC alone redeemed more than $1 million dollars in SNAP funds.
EM: What has been the role of urban agriculture in the Farm Bill to date?
IM: The responding question in some ways is, "what is urban ag?" which is sort of what's on everybody's mind right now. I think one place where it's been really impactful is that the National Resource Conservation Services high tunnel program. High tunnels are what we used to understand as a greenhouse but is basically plastic as opposed to hard-sided.
The Detroit Black Community Food Security Network was the first urban farm to get an NRCS grant for a high tunnel, so that's one way that the USDA has been stepping in to support urban agriculture.
EM: Who are the major stakeholders in the Farm Bill?
IM: I would say that the stakeholders are literally everybody. We're sitting in a room that has corn products and juice products (in vending machines). We're sitting in a room that is impacted by the Farm Bill. You're going to step out onto a street and on Fulton you'll have The Greene Grape (a specialty grocer), and a pizzeria, and a bodega, and all of those places are impacted, which to me says we can all be players.
EM: Can you give any more concrete mechanisms for that?
IM: I think the most direct recommendation for every New Yorker is to understand who their legislative committees are, meaning who is their city council person, who is their state assembly person, who is their state senator, who is their congressperson and who is their federal senator. Obviously Kirsten Gillibrand is the ranking democrat on the ag committee, so she's got a powerful role to play. Felix Ortiz here in Sunset Park is the former chair of the  New York Assembly Task Force on Food, Farm and Nutrition Policy. Nobody knows that Felix is a monster on food issues, let alone his constituency.
Each level of government is impacted by the Farm Bill and therefore can be a catalyst. Every borough president has a person who has a food portfolio, which is amazing. That was not the case 15 years ago. The climate has changed both in legislation and in people's attitudes, which is wonderful.
EM: When is all of this going to happen?
IM: Start now. It can be a long process. The future Secretary of Agriculture Sonny Perdue is on Capitol Hill and if confirmed, he'll start moving people into staffing positions pretty quickly and those appointees will help all of us who are doing the work, do our work with potentially new guidance. It's the work of the president, Congress and then the citizenry to craft the legislation, which is kind of cool actually.